Diynamic label boss and global DJ Solomun just kicked off a month long North and South American tour on November 9, 2017. Additionally, as part of the 15 years of Watergate compilation, he just produced a brand new track "Amanacer" which you are sure to hear if you catch him live.
DJ Solomun brings Solomun +1 to U.S.A and Mexico on a full month long 2017 Tour.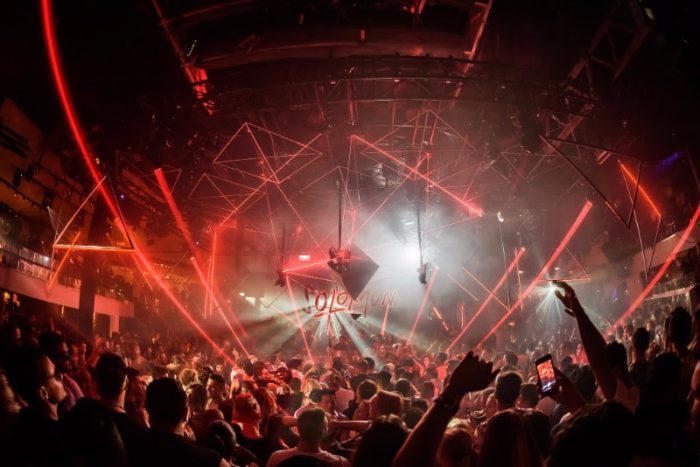 DJ Solomun had another mighty season in Ibiza, and his celebrated Solomun+1 party only wrapped up last Sunday.
It's such a successful concept that he is taking it on the road and playing with Hot Since 82 on December 2nd in L.A., with Âme on the December 8th in New York City, and with Adriatique on December 9th in Miami at Space.
Watch this video at Pacha:
Tour kicked off on November 9th in Cordoba, Argentina.
The DJ then heads to Rosario, Buenos Aires before three dates in Brazil including clubs Hush, Warung and Milk. Then, he is off to Chile and Colombia from the 23-25th. After that, he will head to North America. 2018 will kick off with three more shows in Argentina, Uruguay, and Mexico.
After that, January 13, 2018 will find Solomun heading back to Tulum for another + 1 party with Tale of Us.
This one will be in a breathtaking 'cenote', beautiful coves by the sea, with tropical waters, and lush jungle greenery. This scene is a natural, spectacular place to indulge, party, but most of all relax and just enjoy life's offerings.
Press play and listen to Solomun's latest, "Amanacer":
Tour Dates:
November 09, Complejo Forja, Cordoba, Argentina
November 10 Metropolitano, Rosaria, Argentina
November 11 Mandarine Park, Buenos Aires, Argentina
November 14, Hush, Sao Paolo, Brazil
November 17, Warung, Itajai, Brazil
November 18, Milk, Florianoplis, Brazil
November 23, Club Hipico, Santiago de Chile
November 24, Royal Centre, Bogota, Colombia
November 25, TBC, Mexico City
December 02, Paaladium/Solomun +1, Los Angeles, USA
December 08, TBC/Solomun +1, New York City, USA
December 09, Space/Solomun +1, Miami, USA
January 05, Uruguay, Punta del Este (UY)
January 06, Mar del Plata (AR)
January 13, Solomun+1, Tulum (MX)
For more information on the tour visit https://www.facebook.com/SolomunMusic. Follow his next moves!