Nothing gets our blood flowing quite like a well produced track with powerful vocals, so when we stumble across one we just can't help but share it.
That's exactly what we've found with DJ Jounce's collaboration with English songstress Christina Novelli.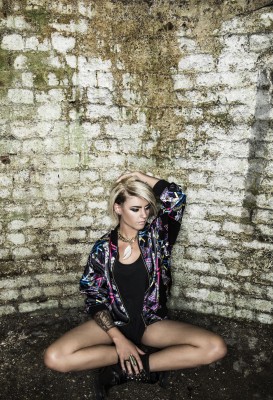 Few singers pack a vocal punch quite like this leading female vocalist, whose pipes have become synonymous with powerful, uplifting tracks within the electronic dance music community. Having collaborated with tyDi, Gareth Emery, and Dash Berlin, Novelli is no stranger when it comes to adding the top line vocals to tracks that end up as main stage mainstays.
After dropping one of the best remixes to Adele's "Hello" that we have ever heard, Jounce continues his streak of massive club productions, crafting huge synth leads, warm, progressive pads, and the signature haunting vocals of Novelli. Even better, is that the gifts do not stop there.
Russian duo Moonbeam and Hazem Beltagui have added their signature sounds to "Nobody Knows" as part of a remix package out now on Beatport. With more editions still on the table from Zack Edward, Philippe El Sisi, and Tropical Chaos, "Nobody Knows" will be giving back for some time yet to come. The release package has already been supported by Markus Schulz, Thomas Gold, Deniz Koyu, and many other prominent producers.
DJ Jounce has just returned to The States from an international tour, and this release proves he's wasting no time carrying this momentum into the coming year.
Grab your copy of "Nobody Knows" by DJ Jounce & Christina Novelli and the "Nobody Knows" remixes through Beatport today and be sure to follow DJ Jounce on Facebook, SoundCloud, and his official website.