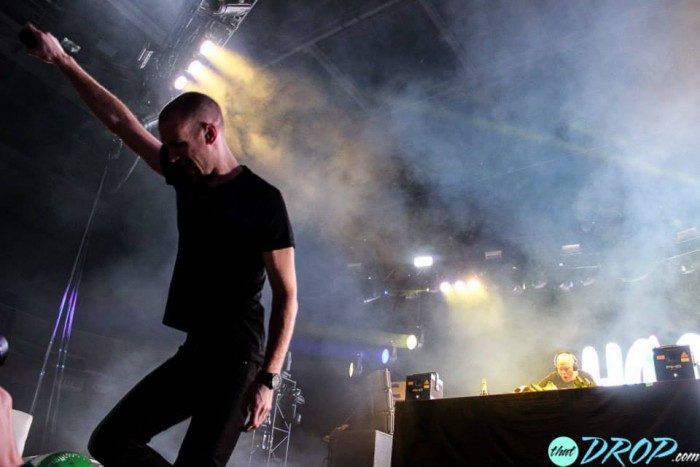 Dada Life took over the 1st Bank Center in Denver, Colorado on Friday, March 13 and the shenanigans were absolutely bananas as one might expect with the Swedish EDM production duo Olle and Stefan at the helm.
With support from a frenzy-inducing lineup that included Borgeous, Henry Fong, Party Favor, Bixel Boys & Decadon, the audience was primed by the time Dada Life stepped to the stage.
Henry Fong spun it off before passing the baton to Borgeous who brought some of his heavy, floor-bumping beats and signature festival anthems including "Tsunami," "Stampede," and "Invincible." Making a bold statement with his performance, Borgeous lived up to his preceding reputation as one of the rowdiest EDM personalities out there.
As headliners, Dada Life took control of the entire Dada Land Compound and thousands of fans bursting with anticipatory energy.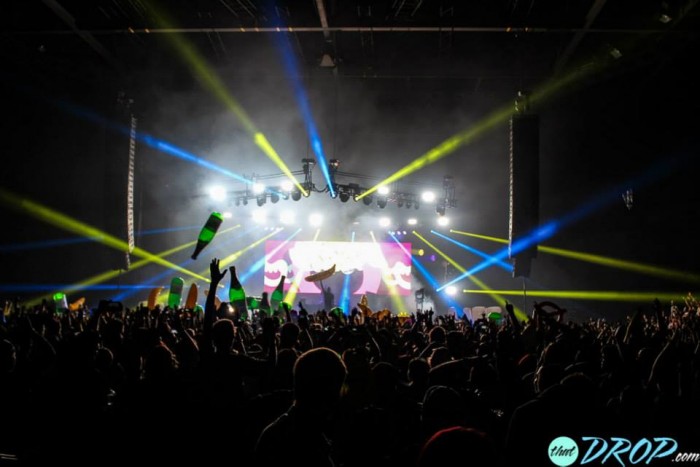 Showing the fans of Colorado how out of control Dada Life shows can get, the duo of Dada showered attendees with their signature, high-energy set.
With mass produced, inflatable champagne bottles and bananas raining upon the crowd of the Denver Dada Nation, the production came together in a unique experience that only Dada Life can provide.
Progressing the momentum throughout the evening, Dada Life threw it back to their well-known hits "Kick Out The Epic Mother F****r," "Freaks Have More Fun," and "Born to Rage."
The Dada Land Compound will be touring into April, so be sure to hop on the opportunity to party with the best in the business and purchase your tickets here.
View the complete photo album on our Facebook by clicking here. Photos courtesy of Expansive Photographs.