The Johnson family of San Antonio, Texas are bringing a new kind of holiday spirit to the table, and it's freakin' bomb.
Creating a dubstep Christmas for the third year, the Johnson family light show combines arresting visuals and chest pounding dubstep to create the light show of every bass head's dreams.
Featuring a custom sound track and individually programmed pixels syncing to create a sort of custom calculated mayhem, check out how the Johnson family gets down for the holidays.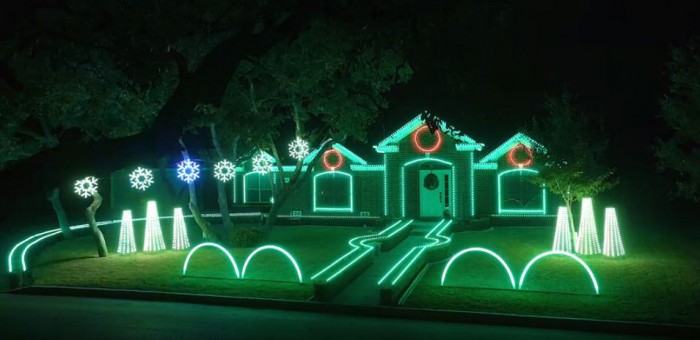 The best part? They're using the light show as a platform to enact social change.
Working in conjunction with Living Water International, the goal is to raise $10,000 to build a well for a village in the Central African Republic. It's not only awesome, but it's just another example of how dance music can be harnessed to bring about positive change in the world.
Do you want to donate to the cause?
Click here to head to the Johnson Light Show's Central African Republic Fundraising Page.