The Chainsmokers recently released "All We Know" featuring Phoebe Ryan which is already seeing radio play while "Closer" still dominates the #1 spot on all charts.
GoodTimeMiller, Evil Habit, and YOKAII have teamed up for a triple-threat remix of "All We Know".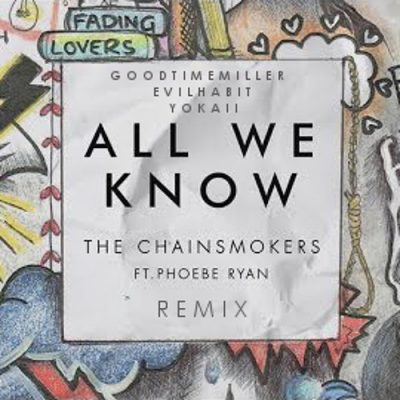 The track opens with a slowed down version of the original but quickly builds up to a brutal dubstep remix.
Listen to and download the remix of "All We Know" below:

Follow GoodTimeMiller:
Follow Evil Habit:
Follow YOKAII: