Introduction
For audiophiles, only the premium audio equipment will suffice to satiate their auditory thirst. This means dropping down a considerable amount of cash to achieve that level of satisfaction. That's one full-proof way to ensure you get the best possible audio system today. But what about music lovers with a limited budget?
Are they relegated to the bottom rung of the headphone totem pole?
Of course not!
Truth be told, with a little research and a good understanding of what you want in your listening experience, even a budget-friendly headphone can help give you the perfect listening experience. In this article, we will be going through three of the best headphones with reliable sound quality under the $100 price bracket.
So, sit tight and hold on to your butts as we give you the best budget-friendly headphones that deliver all the bang of every buck!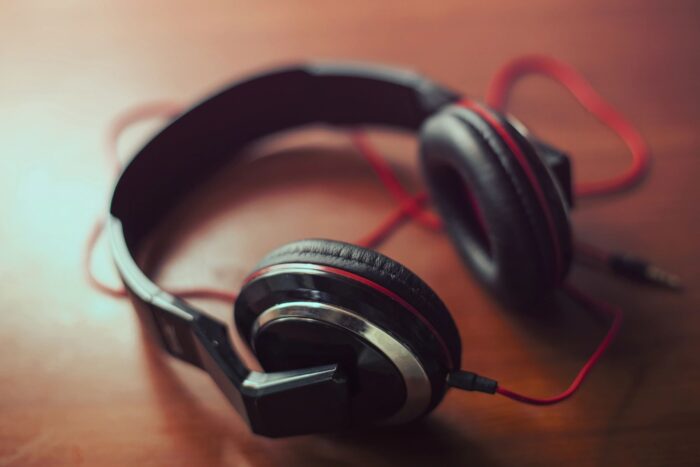 Jabra Move Style Edition Headphone
Jabra has hit the proverbial bullseye with their Move Style Edition headphone as it manages to meet the standards of other wireless headphones that are double and triple its price tag. That is not an easy feat to make especially for a Bluetooth headphone under a hundred bucks, but Jabra managed to pull it off.
The overall design of the Jabra Move Style focuses more on a user-friendly experience with a control layout that is easy to grasp. This headphone is also designed for comfort with earcups that swivel and a fully padded earpad and headband.
One of the most significant upgrades that the Jabra Move Style delivers is its remarkable battery life of up to 14-hours (talk/listen time) and a whopping 12 days in standby mode. Also, the Jabra Move Style can still operate even when you are charging the headphone.
Recommended for: The Jabra Move Style Edition is a no-frills headphone that focuses on delivering reliable all-around performance at a highly affordable price tag. This is for music lovers who want a well-rounded headphone for the lowest price possible.
Pros:
This is an upgraded version of the well-received Jabra Move Wireless and offers all the things people love with the Move Wireless while also improving and polishing the already stellar original.
Well-balanced audio quality.
Superb battery life and the ability to keep using the headphone even during charging.
Well-padded design with soft cushions on the earcups and headband.
Ranks up there as one of the best wireless affordable headphones in the market today.
Extremely easy to use controls.
Cons:
The sound quality when in wired mode is brighter and crisper than in wireless mode.
It is not foldable, so it loses points in portability.
The cable that comes with the Move Style Edition does not have any microphone.
Verdict: The Jabra Move Style Edition Headphone earns the top spot here with its balance of construction, comfort, sound quality, and an affordable price tag.
Sony MDR-7506 Headphone
The Sony MDR-7506 is a true classic in the industry ever since this series' introduction in the early 90s. That longevity is not based on pure luck as the Sony MDR-7506 has been a staple in the audio industry. It is a reliable, durable, comfortable, and all-around well-balanced sound quality at a highly affordable price tag.
In regards to sound quality, the MDR-7506 headphone delivers a highly accurate and dynamic listening experience from the deep thumping bass to the crisp mid-range and treble. While the Sony MDR-7506 is dated in comparison with today's premier headphones, there is a reason why this model is still the default go-to device of most professionals in the sound industry.
It is recommended for: Professionals who are looking for a back-to-basic type headphone. This is a highly affordable headphone that builds upon the basics of producing excellent sound quality and skipping over some of the newer features such as wireless connectivity and noise-cancelling technology.
Pros:
This is a classic headphone that still manages to deliver the level of precision that audio professionals require without burning a hole through your pocket.
Well-balanced and neutral sound on all levels and ranges.
Able to produce dynamic audio and soundstage that is on par with other headphones twice its price tag.
Classic design, durable, and quite comfortable as well.
Cons:
The cord length is quite long. Not ideal for mobile device use, but perfect for studio use.
Not the most stylish headphone of the bunch.
Verdict: You can't keep a classic like the Sony MDR-7506 down. It has withstood the test of time and while it doesn't come with most of the new headphone tech that was developed during the last decade, its ability to produce highly accurate sound quality makes it a reliable companion for audiophiles.
Anker Soundcore Life Q20
It is quite challenging to find a reliable headphone with a noise-cancelling feature, but we managed to zone in on one particular model, the Anker Soundcore Life Q20. In addition to having noise-cancelling technology, it is also wireless and provides decent sound quality as well.
We tested its noise cancellation feature and is quite impressed with its performance. On that note, we did notice that it is best suited in blocking out low-frequency sounds like the rumble of motors. In wireless mode, we clocked the battery life around 30-hours tops which is impressive for wireless headphone within its price range.
Of course, since this is a budget-friendly ANC wireless headphone, some cost-cutting is necessary. The Life Q20 dropped some features such as the equalizer and the ability to adjust the level of ANC. That said, the Anker Soundcore Life Q20 performs amazingly well with its bare-bones ANC.
Recommended for: This is best suited for individuals who spend most of their times outdoors among low rumbling machinery or airports. If you are looking for an ANC headphone under $100, we highly recommend you check this one out.
Pros:
Robust active noise-cancelling capabilities.
Can reduce ambient noise down to 18.7dB.
Incredibly comfortable to wear. This one was designed to be worn for long periods.
The excellent battery life of up to 30+ hours even with the ANC feature turned on.
Cons:
Sound quality is passable. Using for phone calls further shows its limitations in the sound quality department.
Human voices can still manage to slip in, even with the ANC turned on.
Verdict: If you need a decent ANC wireless headphone at the lowest price possible, the Life Q20 is undoubtedly one that you should check out.
Yes, it may be a little rough around the edges but for an ANC wireless headphone under $100? This one is a steal.