The day following Bass Center Denver FOX 31 quoted a local resident's official complaint to the Mayor, "Sometime after 11 o'clock I felt the home shake and my first reaction was that it was an earthquake. The sound system at Bass Center made homes from over 3 mile away rumble. This is not the first earthquake reporting Bassnectar caused in his career.
Dick's Sporting Goods Stadium was pulsating with bass creating a surreal ambiance. We could feel the noise. Bassnectar is always trumping himself and did so again at this year's Colorado run.
It is always a treat to witness the unveiling of Lorin's light boards and watch him get lost in the display.
I hope the Mayor will let us back… We were so good.
Bassnectar's hand picked line-up started off with an eloquent Dabin set. The good feels were awakened as he switched back and fourth from his guitar to keyboard stretching sound, which was often accompanied by comforting women vocals. Following, Minnesota came out with a tangible melodic dubstep set, prompting the bass faces.
Then, Lupe Fiasco got the whole stadium hyped with his surprisingly heavy bass and well known turn up lyrics. Next Flying Lotus took us through an engaging psychedelic bass sunset set. Flux Pavilion threw down next feeding us a tasty and hyphy set, showing everyone how filthy he is live.
The stage was set for Bassnectar. He came out and finally the full light display was lit!
He opened remixing a Nina Simone song called, 'Feeling Good.' He also played some tracks from his new album, Unlimited, including one of my new favorites, Unlimited Combinations. Other beloved songs he played were, Cozza Frenzy and VaVa Voom, where Lupe Fiasco joined him on stage. Another cameo was from Cry Wolf, who had fans holding their hearts as he sung, 'Rising Rising.'
As the bass soothed us all night, the energy was still strong heading into the campsite where the Fungineers, Jantsen, Liquid Strangers, and other artist that have done collaborations with Bassnectar held down the silent disco until sunrise.
Night two further expanded the range of electronic music.
Crowd-pleaser, Thriftworks, drew most people into the venue by 5pm sharp. With a couple of collaborations with Bassnectar, G-Jones was destined to make the line up. Jone's mind boggling beats and enduring bass left us stunned. Then, the London artist, AlunaGeorge, refreshed us with her silky vocals and unique sound.
Porter Robinson came up next blessing us with his beautiful and uplifting tracks. Some songs were from his album, 'Worlds' and others were his newer gems. Wu Tang Clan jumped on stage next pumping positive energy and vibes of gratitude into the crowd. Capping off the extravaganza, Bassnectar graced us with bass made from love, including the hypnotic track, 'Follow My Instructions.' A firework display properly ended the set. Remarkable, when the lights came on, fans altruistically helped clean the floor- raising the bar for electronic music fans everywhere.
Dick's Sporting Goods Stadium as an alternative to Red Rocks:
One positive aspect of the venue was the capacity – more fans were able to enjoy the Bassnectar experience in Colorado this summer. Also, the venue allowed for camping that was equipped with a shakedown street and a stacked silent disco line-up, so the good vibes could continue all night.
Relive Bass Center 2016 with these incredible photos:
All credit goes to JV Photography and Bassnectar's Official Website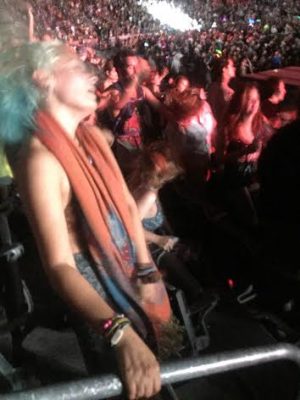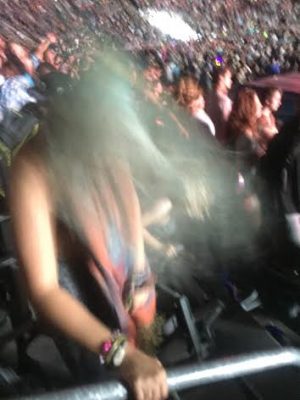 The nights were full of positive vibes and random acts of kindness that we will spill over into our lives outside of Bass Center.
I believe, Colorado and our world is now an even more lovely place thanks to Bass Center.
There is at least the fact that one dollar from each ticket sale went to one of the following charities: Inspire USA, Khan Academy, Democracy Now, Electronic Frontier Foundation, and The Representation Project. 50,000 tickets were purchased.
Take a listen to this Bass Center playlist:
Follow Bass Center 2016: