Oklahoma's premiere music festival returns September 1st – September 5th to Stroud with a star-studded lineup. They have just announced the Backwoods Festival schedule allowing attendees a chance to plan their festival experience with 3 days of great music.
Backwoods Festival Schedule: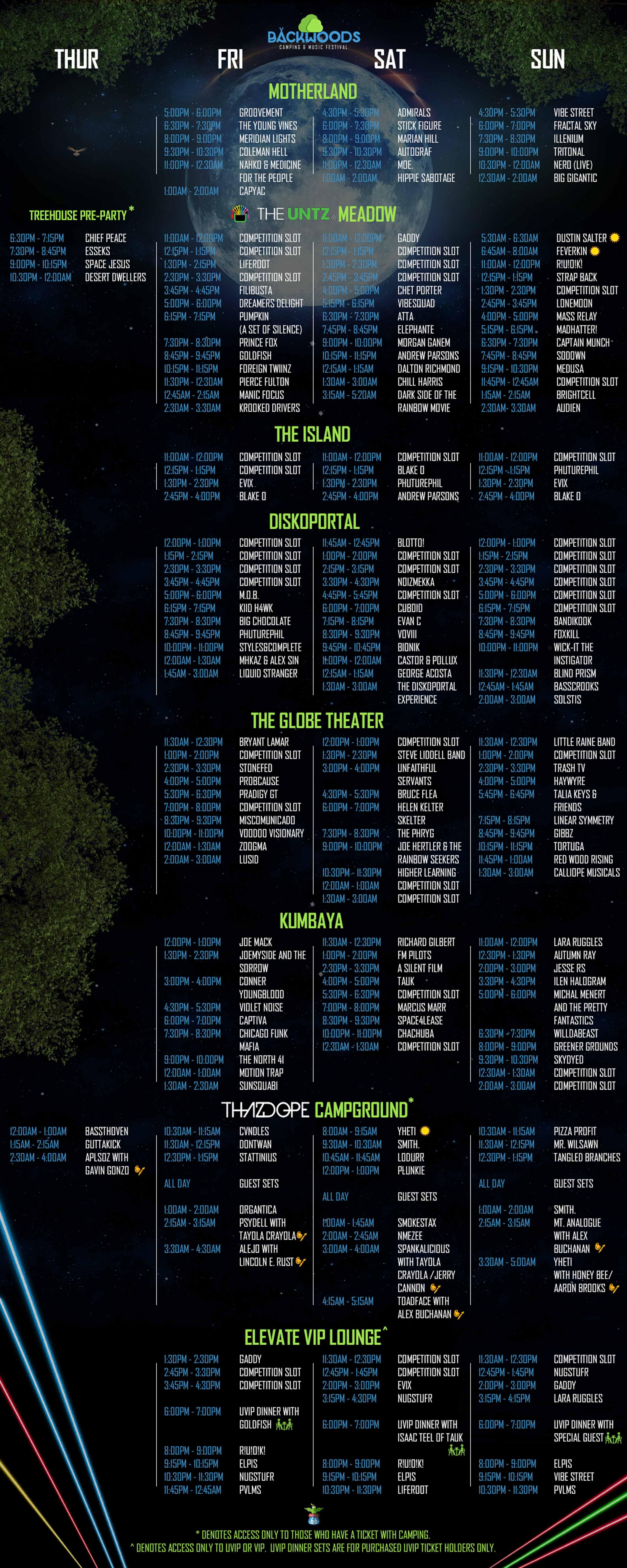 There are several reasons why this festival is special and unique. The lineup is expertly curated and the venue is absolutely breathtaking. Featuring 7 venues in addition to a VIP lounge, there's a little bit for everyone to experience.
It's no secret that Backwoods Festival's organizers put the utmost emphasis on attendees and their experiences during their time at Backwoods. Ranging from their incredible array of workshops and activities, to the overall atmosphere, this year's festival will definitely be an unforgettable one for attendees.
Follow Backwoods Music Festival: