"The festival fairies are real at Mulberry Mountain" says the Backwoods 2021 music festival Workshop Coordinator, Aubrey Warren.  Going on to describe how the festivals grounds are made up of a high-volume of quarts, truly adding to the chemistry in the air and the waterfall onsite serves as the perfect place to take a break from the music and attend workshops, with more magic that can only be experienced in real time.
The four-night camping festival, Backwoods 2021 boosts a carefully crafted lineup with The String Cheese Incident as the festival's steam engine with acts like Lotus, Greensky Bluegrass, Shpongle, Clozee, The Floozies anc Cycles as the crucial cargo while coveted artists like PLS&TY and Sunsquabi are at the caboose, making for an adventurous ride of jam bands, dance music, bluegrass, house music, psy-trance, world-bass, funk, future bass and beyond.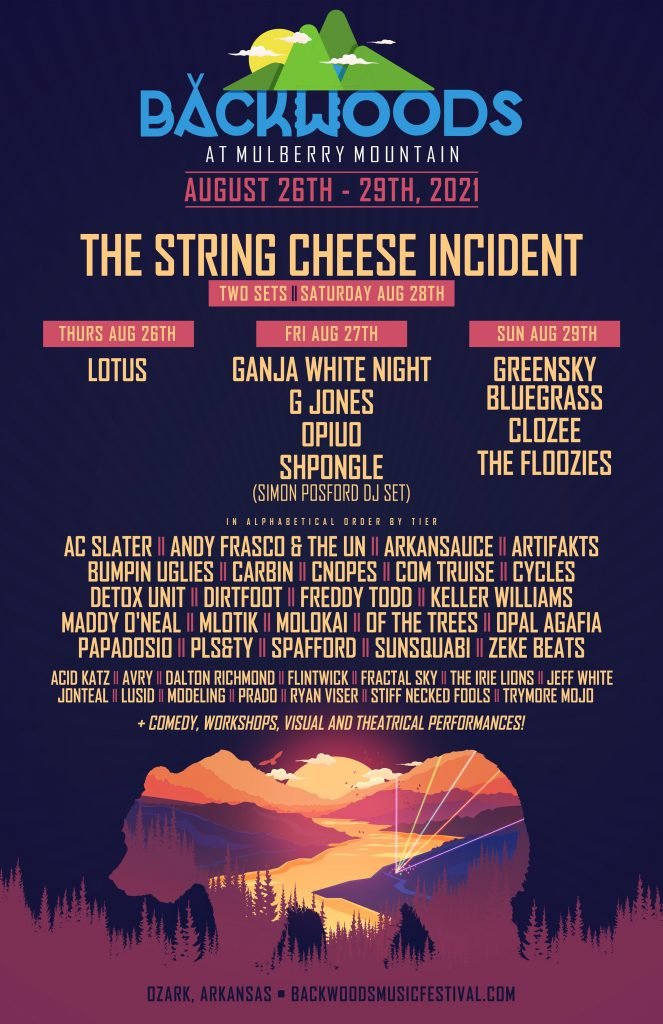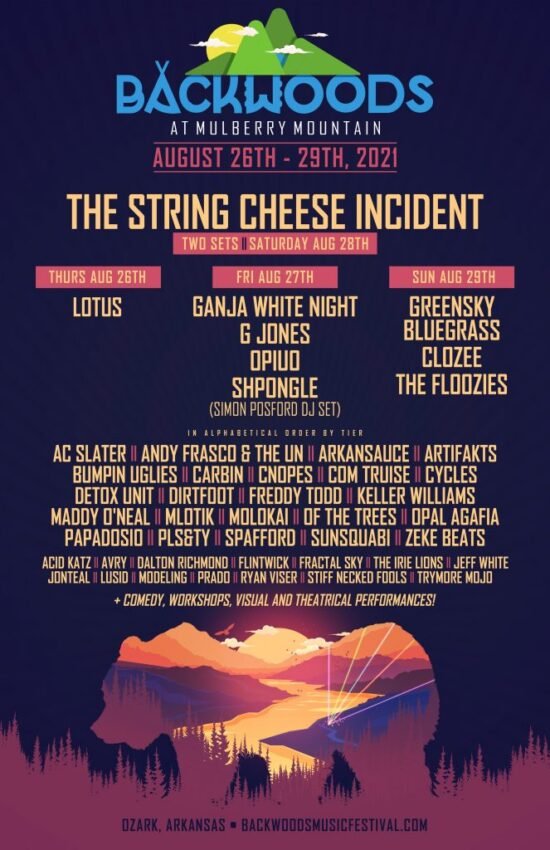 Backwoods 2021 Lineup Sampler
Backwoods 2019 Aftermovie
Workshops available will include laughter yoga, guided meditations, sound healing, acro yoga, Thai Yoga partner massage and hoop dance.
To get a taste of what a meditation workshop entails, The Festival Fairy Godmother, Aubrey offered exciting insight into the power of mediation in our recent interview by sharing, "using a mantra like So-hum brings the meditator into present-point awareness, literally creating new neuropathways in the brain.  Most of us spend the majority of our time with our attention and energy fractured.  We're busy thinking about yesterday, tomorrow or the most recent trigger (like being cut off in traffic).  Scattered attention keeps you in a state of stress.  Your brain and nervous system doesn't know if you're stressed because a predator is chasing you or because a troll made a shotty comment on your most recent post.  Stress causes the release of cortisol and the manifestation of dis-ease in your body.  In order to heal, cortisol must be turned off.  You must be relaxed.  (FYI – a good clue that you've shifted into this relaxed, healing state while doing any form of relaxation or meditative practice is feeling your mouth water.)  Positive thinking, affirmations, mantras, systematic relaxation and all forms of meditation help you shift out of your sympathetic nervous system (fight or flight) and into your parasympathetic nervous system (rest and restore) where cellular regeneration is its most active…"  Be sure to find Aubrey at Backwoods to explore this concept more in-depth to get the full festival experience.  You can keep up with more of Aubrey's teachings on her YouTube channel and website.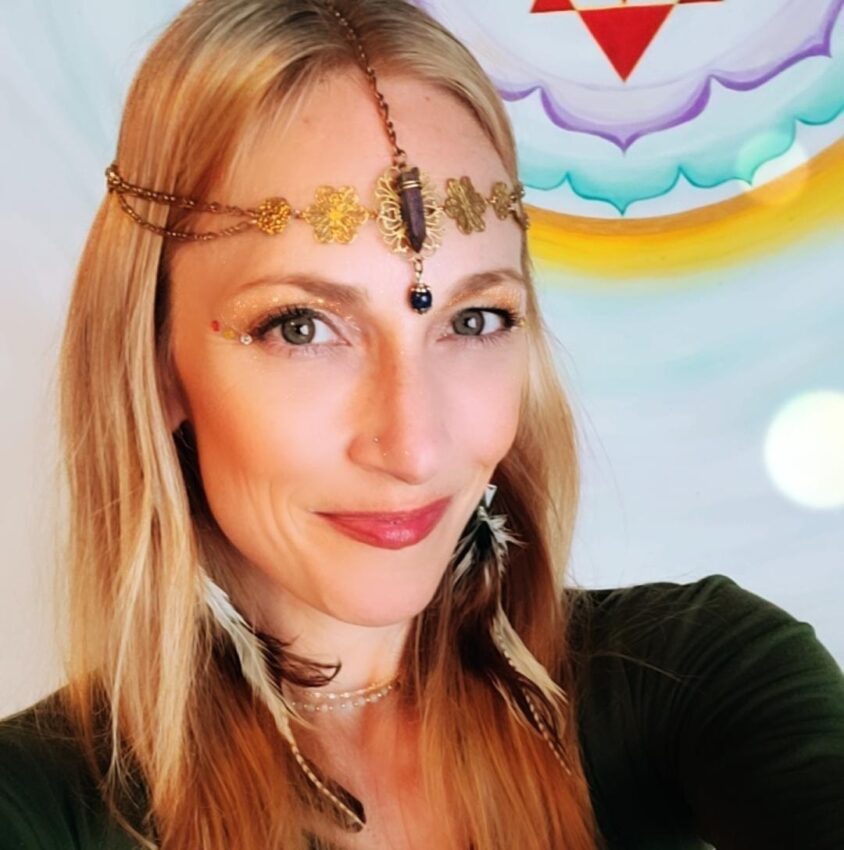 We encourage you to learn more about different mediation techniques and the secrets of Backwoods Music Festival by reading our interview with Aubrey prior to the 2019 installment.  Buy your ticket and keep updated with the latest Backwoods 2021 announcements through the links below.
Backwoods Music Festival 2021 Online: