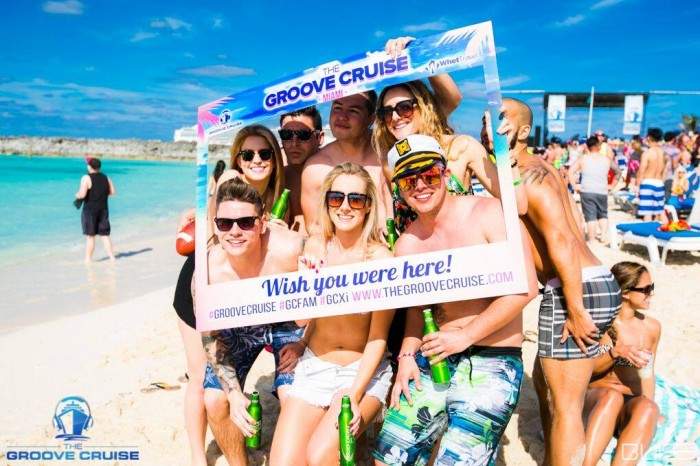 Over 23,000 lives have been changed forever by an oceanic experience unlike anything else on earth.
From their humble beginnings in 2004 with a group of 125 friends to something that has grown into the world's largest floating dance music festival, The Groove Cruise is the only music cruise that sails yearly from both coasts of the USA.
These days you can't talk about cruise ship festivals without mentioning Holy Ship!, but long before Holy Ship! was even remotely a thing, The Groove Cruise had the seafaring dance music scene on lock. The relatively newer Los Angeles sailings just announced their 2015 lineup, and the roster's looking as stacked as ever.
Whereas Holy Ship! features largely EDM headliners, the lineup of Groove Cruise appeals to more of the underground enthusiast's sensibilities. While mainstagers like DVBBS, Dirty South, and Cazzette find their names among the ranks, the stages are also loaded with elder statesmen like Kevin Saunderson, Paul Oakenfold, and Guy Gerber as well.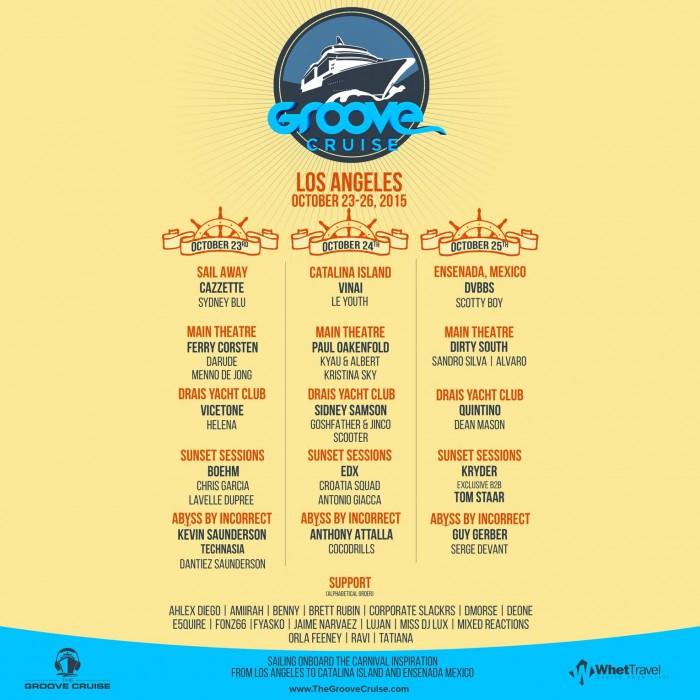 The Groove Cruise Los Angeles departs on October 23rd, making stops in Catalina Island and Ensenada, Mexico before returning to L.A. on October 26th. The original Miami cruises regularly take place earlier in the year, and are slated to head to sea from January 22nd-26th, 2016.
To sum up the cruises, you will be on a floating dance party in the middle of the ocean where there are no sound limitations, curfews, city ordinances, etc.
That means 24/7 music.
To fully put this into perspective ,picture TomorrowWorld, EDC, or your personal favorite music festival. These festivals 3 days long for +/- 12 hours at a time, which makes The Groove Cruise equivalent to 8 consecutive days of EDC or similar.
We'll let you go get paper towels to clean up your mind that's just been blown to pieces.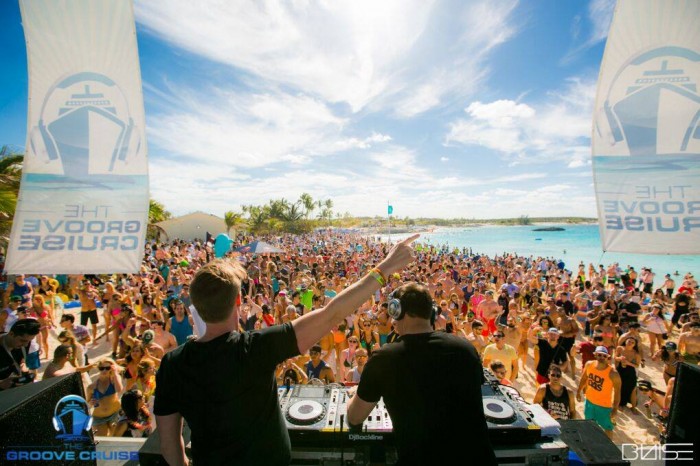 The entire ship is chartered too, so you won't be sharing the ship with good ol' grandma, vacation mom lady, or her children. That means a couple thousand like-minded 21+ year-old shenanigan loving dance freaks all put in a tropical paradise – with epic music.
21+ means you have people that know what they're doing, know what NOT to do, or they just know what not to do and how to get away with it. They know how to maintain a 96 hour 4 day party because they've done it before.
These are the professional partying elite.
Most of us feign the calm and collected facade to the outside work world, but for this we'll let it all go, purposely leaving our minds at home. Letting your business self go to explore the depths of your potential for creativity and ridiculousness opens you up for the experience of a lifetime.
You'll do a round of shots with a kindergarten teacher, a doctor, a congressman, a professional athlete, a feature film movie star, a CEO, a porn star, and a random person in a monkey suit that no one knew, who paid the bill.
We're all on the same playing field out there, so just roll with it.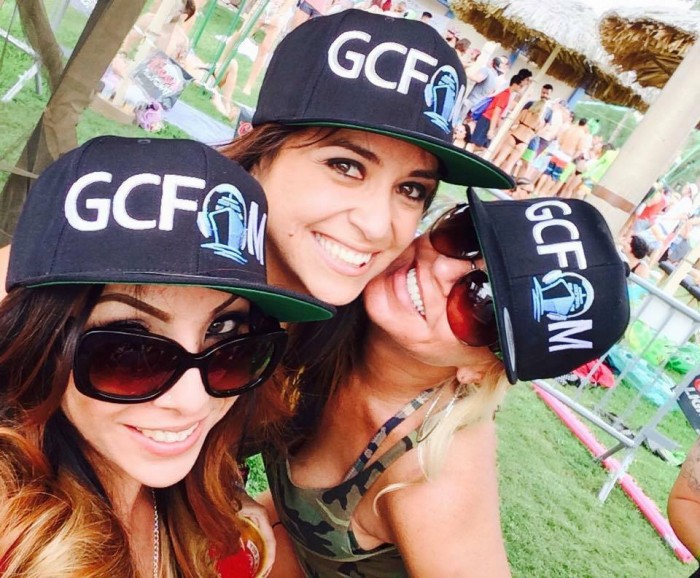 The Groove Cruise is a tight-knit community that builds with each passing day. It isn't uncommon on the first day to take pictures with your favorite DJ walking around, and by day 3 pass them in the hall with a head nod of mutual acknowledgment and no words, because you're both in awe, speechless and too tired from whatever adventure you're coming from to get your phone out for a selfie. You both have a 1 in 3 chance of knowing what just happened anyways.
All-aboard The Groove Cruise.
Click here to join the wait list for the next Groove Cruise L.A. or click here to buy tickets to Groove Cruise Miami. Use promo code "thatdrop" to receive up to $200 off your Groove Cruise Miami cabin!