Is there still hope for 2020? Relentless Beats recently announced Adventure Club Duality, a two-day extravaganza at Rawhide Event Center. This event will be rolling with a fierce pack of artists each day, with special guests ATliens and Decadon opening Friday and special guests Dion Timmer and Brondo opening Saturday.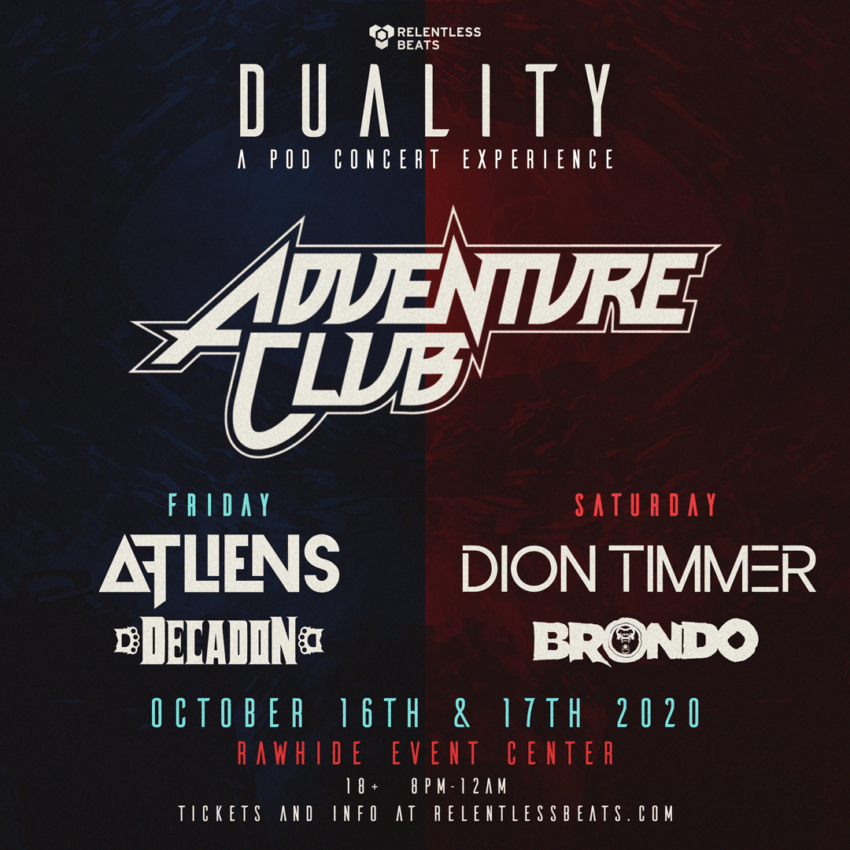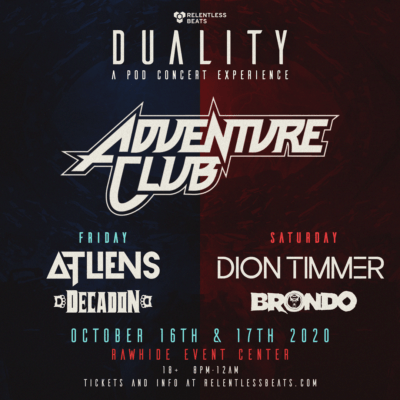 Relentless Beats was the first to host a drive-in music festival in North America amidst COVID-19, and are now beginning to transition into another form of modern live entertainment—pods. As leading EDM promoters, RB is at full speed to not only execute a 'normal' festival environment but one that follows all CDC guidelines and considers the safety of all attendees.
That said, all revelers are recommended to arrive before the show begins. Everyone in the party must be present prior to entering the pod. Inside the pod, party-goers can anticipate an 8×10 feet of dancing room with six feet between each pod. Masks are required, but let's be real… are you really EDM-heavy if you don't wear a mask to a rave?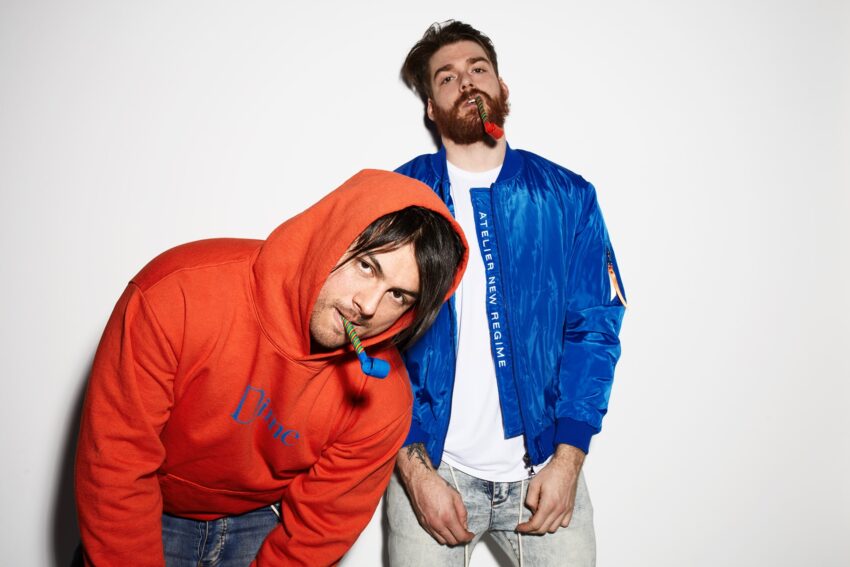 Some additional precautions taking place include hand-wash and sanitation stations and health checks. This better not be your first RB rodeo, but if it is, yes, we're judging you, but we will inform you that this is a strict credit card only shindig. Now go get yourself a pod, not that kind of pod, and dance the night away, baby.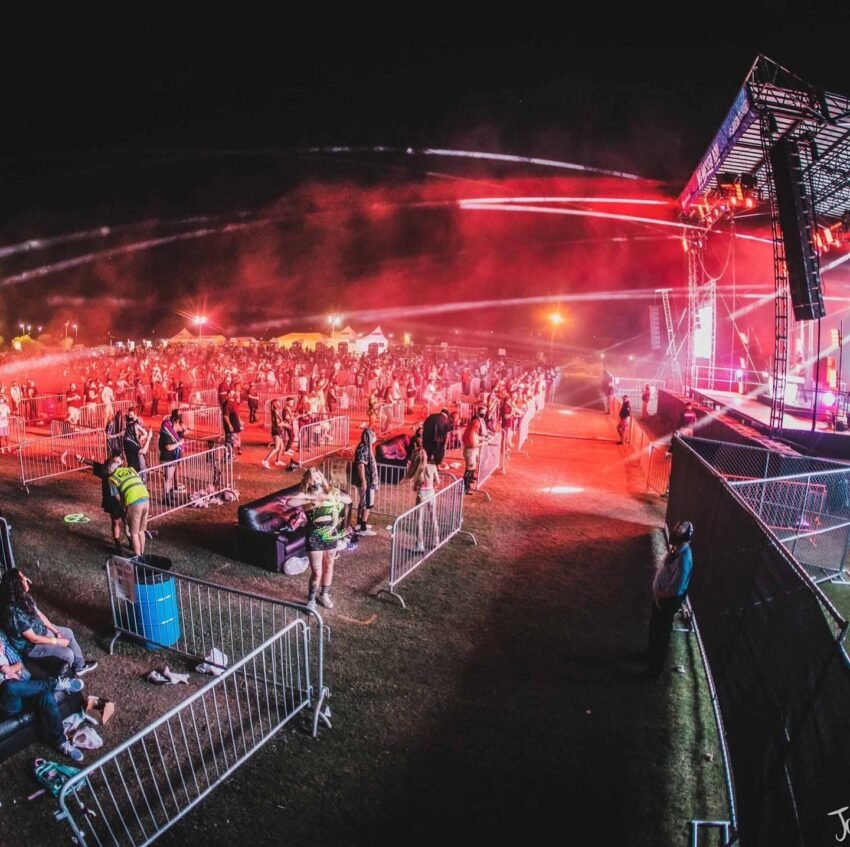 Taking place on October 16th-17th at Rawhide Event Center, fans will be able to enjoy a socially distanced experience in their own pods, which can be purchased for parties of five starting at $195 plus fees, with the option to add three others at the gate. For tickets and additional information, click here.
Scroll below for everything you need to know for Adventure Club Duality!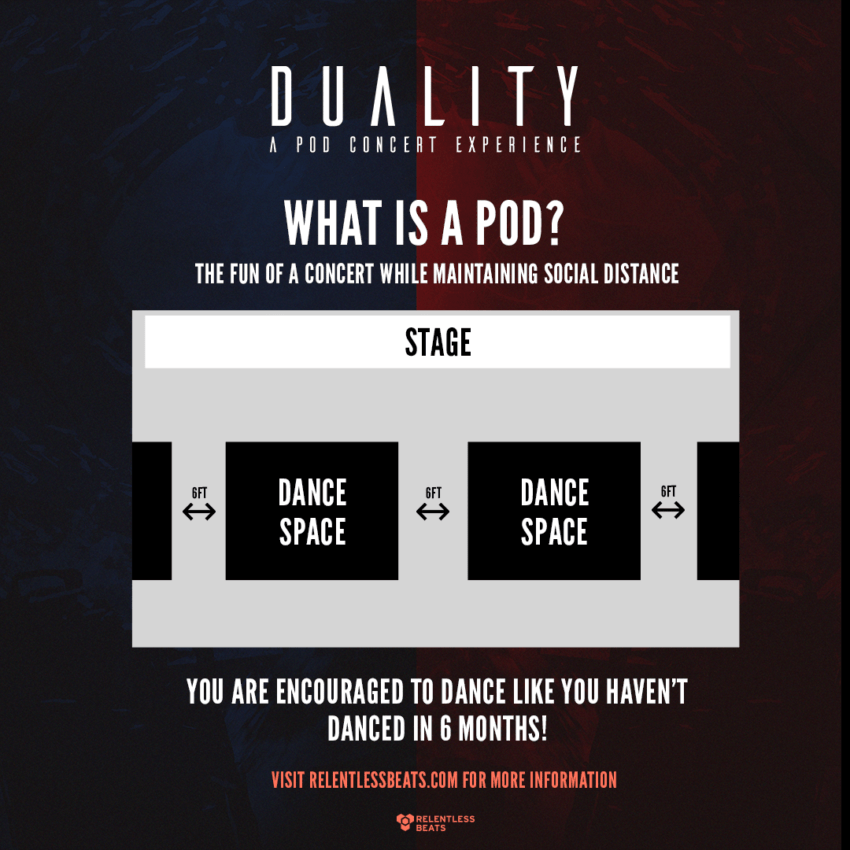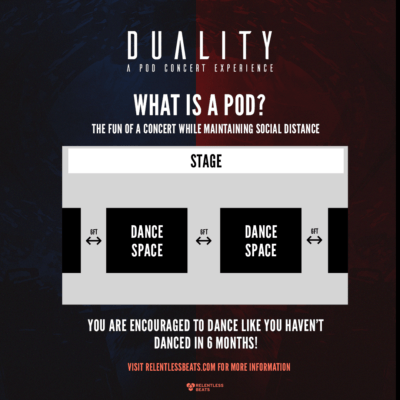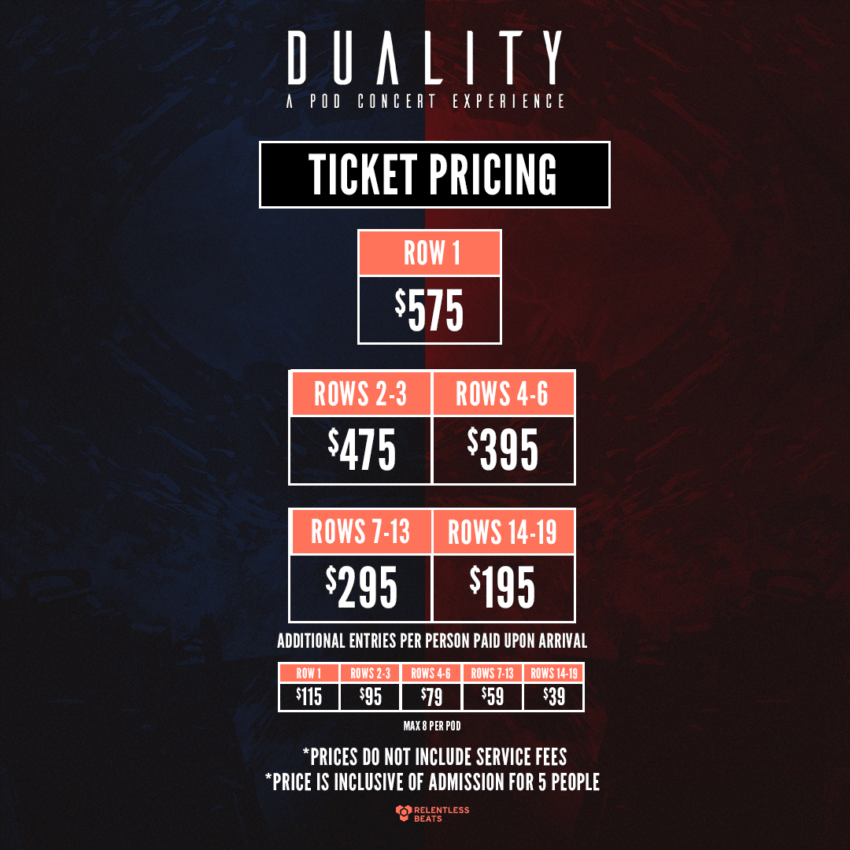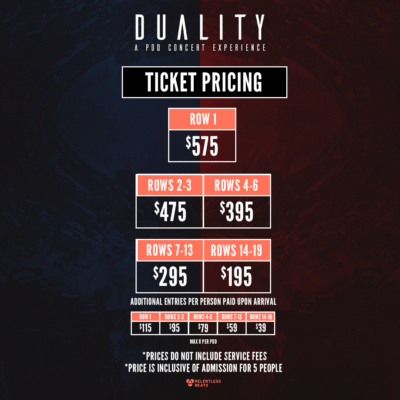 Follow Relentless Beats: