Chris Valencia out of Miami, Florida is settling into his sound and finding a sweet spot within groove house. His latest work 'Gota' for the UK based, Get Down Recordings, springs from tribal and house roots. Then most recently he teamed up with the highly reputable Mambo Radio out of Ibiza for an episode of Gorgeous Vibes Radio that features the latest sounds in house music.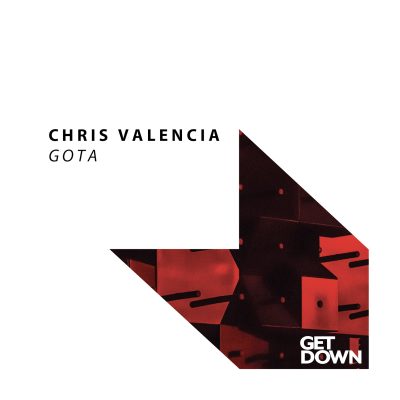 Listen to Chris Valencia's latest release 'Gota':
Now that you got a glimpse of Chris Valencia's signature sound, get a taste of what he is playing at his sets by listening to his turn on the Gorgeous Vibes Radio Show 89.4 FM Ibiza. A couple standout tracks from this mix include Jack Back 'Sometimes (It Happens) and Bobby D'Ambrosio & Michelle Weeks – The Day (Alaia & Gallo Remix).
Chris Valencia's mix features groove house and tech house, offers the freshest sounds and hits all the right spots to get the party bouncing.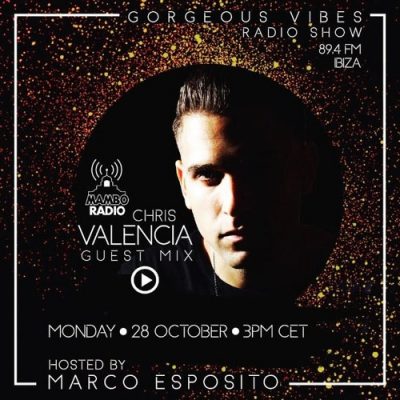 Enjoy Chris Valencia's Gorgeous Vibes Radio Show on Mambo Radio: 
This month you can catch Chris's set at Bodega (Nov. 14 & 21), Centro (16th) , El Tucan (17th), Barsecco (18th) and The Dirty Rabbit (20th) in Miami, Florida. Keep up with him and show some love by following him his social media handles linked below.
BONUS MUSIC: Latest releases from Get Down Recordings :
Whenever you are looking for new house music head to Get Down Recordings radio show or SoundCloud linked below.
Follow Chris Valencia: facebook | SoundCloud | Twitter | Beatport
Follow Get Down Recordings: SoundCloud | Instagram | Radio Show | facebook