Deep within the concrete jungle of Miami, ravers can find Art Basel Week 2019's best kept secret, Heart Festival. Featuring an international underground lineup built of legends and the finest rising talent, the unreleased material boosting during this festival will blow you away. Happening on December 6th and 7th, Heart Festival 2019 will go down at the Wynwood Factory for a open-air and indoor experience.
Heart Festival 2019 Lineup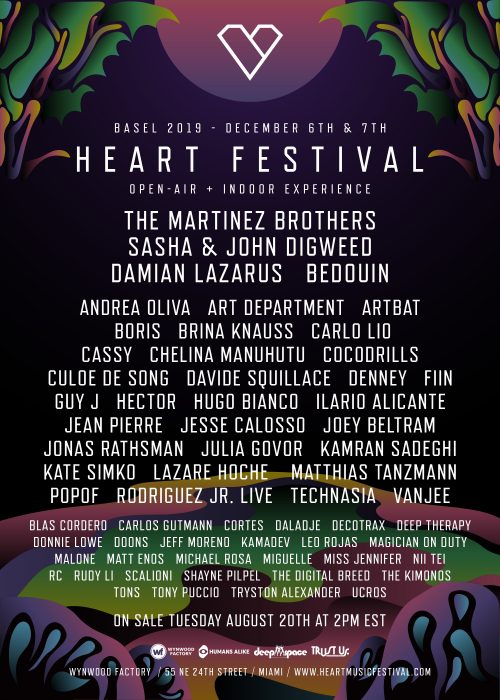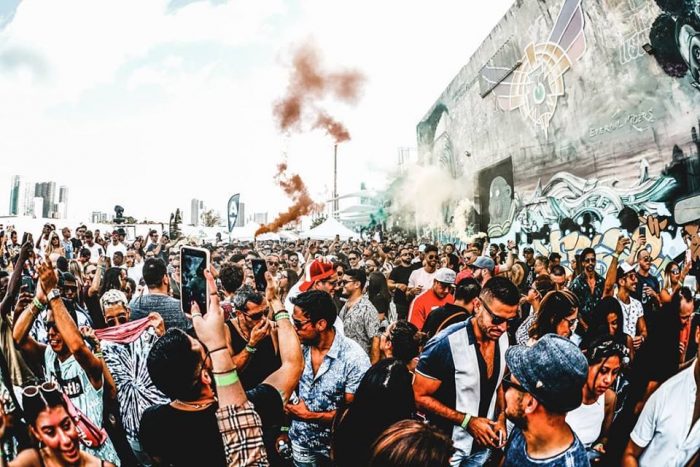 Tickets just went on sale and for this intimate event and it would be ill advised to wait much longer to hold your place in line. Already giddy for the time ahead, we explored the lineup a little deeper to present 3 artists you gotta know about.
1. Boris:
Baptized in the booths of New York City, the Russian native learned the craft of DJ-ing in front of the most demanding crowds in the world, developing a deep sense of what moves a packed floor in a moment, an hour, or a full night-to-morning extended session. Today we pick his recent Toolroom release to present his tech house and always enjoy one of his sets from awhile back to get a sense of how dynamic Boris can be.
2. Eats Everything
Our of Bristol, England Eats Everything's mashup of Tiga vs Audion's 'Let's Go Dancing' – entitled 'Dancing (Again!)' – was one of the biggest breakthrough hits of 2015. Eats Everything has since become one of the most in demand remixers in the business, proving his remix abilities by adding the Midas touch across a wide range of tracks from the likes of Fatboy Slim, Niles Rodgers, Jamie Jones, Disclosure, Four Tet, Matador and Booka Shade. Enjoy 'Dancing (Again!)' and an episode of the always engaging episode of Edible Beats.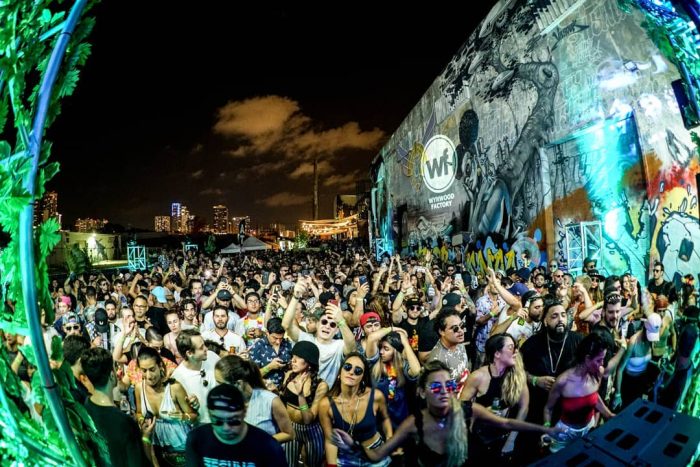 3. Damian Lazarus
If you are more new to the underground scene, the London native Damian Lazarus may be new to you, but most by now are well aware of this man's impact on the scene. Crosstown Rebels, Day Zero, Get Lost, Rebel Rave, his own DJ and production career, the discovery of a wealth of influential talents…all of these achievements and more make him not only one of the most respected exponents of the contemporary house and techno scene, but also one of its key tastemakers and pathfinders. Listen to his 'Feedback Loop' and recent set at Desert Hearts.