Knife Party and Pendulum closed out Ultra Music Festival with special guests Tom Morello and Deadmau5 on Sunday, March 20.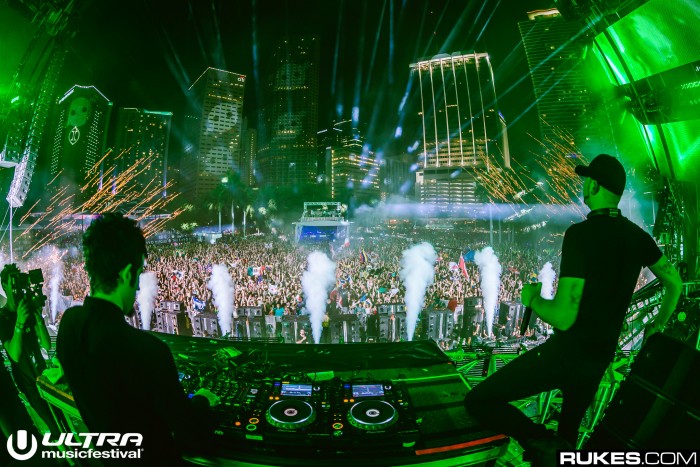 Knife Party was joined onstage by guitarist Tom Morello for a very special performance of their hit "Bonfire" and the global debut of their collaboration "Battle Sirens," the first track from Morello's groundbreaking new project Atlas Underground.
With Morello's rock roots and Knife Party's electronic background, the trio ultimately fused together a confident mix of crossed genres.
After the monstrous Knife Party set, the performance swiftly rotated into Pendulum (since both acts share Rob Swire and Gareth McGrillen). Even more exciting, Deadmau5 took the stage for a live performance of "Ghosts N Stuff" to make the closing set even more historic, marking the first time this had ever been performed on a festival stage.
Iconic Australian drum and bass act Pendulum made their first appearance as a live band since taking a hiatus in 2012.
This also comes on the heels of the announcement of the bands return whose details are still being kept under wraps.