Ultra is back to Miami, celebrating its 20th anniversary, this weekend's historic festival kick-off today (March 23) and you can stream Ultra Music Festival via Ultra Live.
While featuring three stages, the livestream will be only be showcasing Ultra's Resistance stage. This year's line-up, featuring a surprise finale, features the biggest names in electronic music introducing new sensations along with returning favorites. Scheduled acts include 60-plus performances by Afrojack, Empire of the Sun, David Guetta, Steve Akoi and so many more. The three-day festival begins Friday, March 23rd until Sunday, March 25th with livestreaming beginning at 3PM.
Ultra Music Festival Live Stream Day 2.
Ultra Music Festival Live Stream Day 3: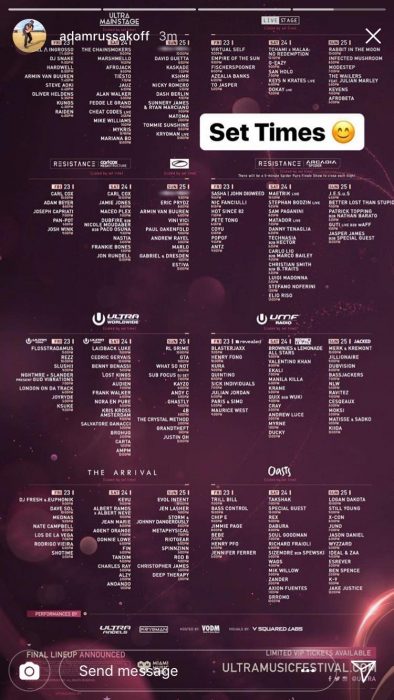 See the complete line-up with set times below.
In celebration of the 20th anniversary, refresh yourself on the making of Ultra Music Festival with this five-part episodic series, below.
Between sets, listen to our That Drop Ultra Music Festival playlist, featuring live sets, classic tracks, and some of today's trending new remixes below, courtesy of Soundcloud.