'Flunked' Dave Tipper's new EP, being released just four days into 2017, is most definitely one of the best ways to start the year. 'Flunked' contains 4 new songs and is a must listen for all psychedelic bass lovers.
Having not released music in just about two years, Tipper has created yet another trip-funk masterpiece.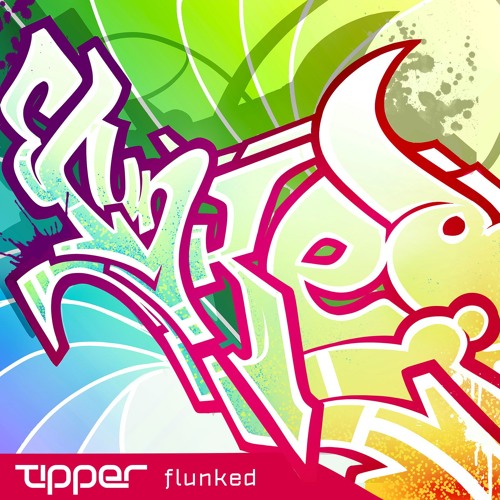 Hearing the tricky basslines along side the modified horn like sounds, 'Usual', is my most listened to track off Tipper's new EP. The explosive bubble sound effects, to the drum and bass build up at the end of the track makes you really want to move around. With three other tracks on Tipper's newest EP, you explore a wide spectrum of sound.
With a complex collaboration and a wide variety of sound, Tipper's 'Flunked' is guaranteed to make you wiggle.
For all music mixer lovers out there, use your decks or digital props and lay the first track 'Flunked' on top of 'Usual' and enjoy.  This incredible music makes you really want to know what is going in in Tipper's head.
Listen now Tipper's new EP 'Flunked' below:

Catch him for his first performance of this year at the return of Tipper and Friends in Live Oak, Florida on Friday May 19th – Saturday May 20th at Spirit of the Suwanee Music Park. The event will also feature other talented artists such as Jade Cicada, Shpongle, and Cut Chemist. With so many well known psychedelic artists this event is not one to miss.
Follow Tipper: