Dubstep fans rejoice. Snails has released the fourth edition of his SNAILEDIT! mix series just in time for his headlining festival appearances later this year. Each mix of his is filled with brand new music from him and other bass producers combined into an hour or pure madness.
Volume 4 (VomitSquad) is filled with music from his close friends including Botnek, 12th Planet, Herobust, LAXX, and many more.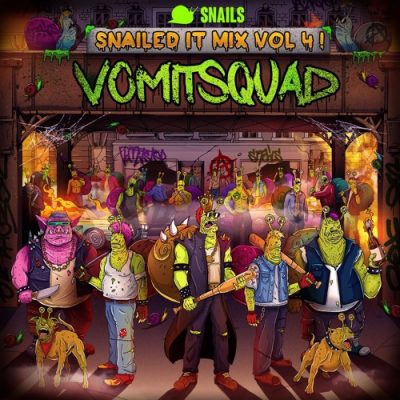 Snails has stated that:
– All ID Artist Names Revealed at 150k plays
– 1 ID Track Name Revealed every 25k plays after that
The mix has already hit 100,000+ plays so the ID's will start being uncovered soon enough. For now, enjoy the mystery and heaviness of this mix.
Listen to SNAILEDIT! Mix Vol. 4 (Vomitsquad) below:
Follow Snails: