Future Bass producer Scro has remixed one of emo's biggest hittest by famed screamo band I Set My Friends on Fire, "Things That Rhyme with Orange". This track weaves in and out of the original melody perfectly, creating a much more melancholy, almost sorrowful aesthetic. This track dips it's toes into Drum n' Bass, Future Bass, and even heavy metal. Coupled with hard hitting drops, playful sound design, and even a sax solo, this remix is one of a kind and will have you thrown right back into your tight pants wearing, teased hair prepping, studded belt garnering heydays.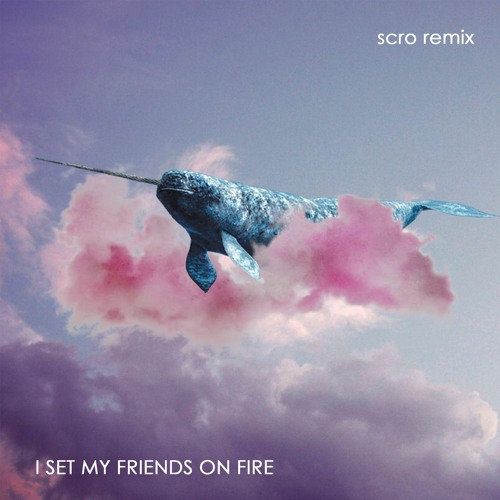 Listen to Scro's 'The Things That Rhyme With Orange' remix:
SCRO is a Los Angeles based, synth-obsessed electronic music producer, creating waves in the indie electronic scene. Modern design, silky sub bass, square wave arps, lush pads, creative leads, staggering hi-hats, and head-turning drops come to mind when listening to SCRO. Collaborating with jaw-dropping vocalists, SCRO couples simple, organic synth tones with tight drum grooves and a healthy amount of modern sampling techniques to lay a captivating and hair-raising foundation for catchy songwriting and ear-worm hooks.
His love for music began at a young age, growing up with his father's drum set in the garage. From there he went on to properly learn his first instrument, cello. Playing with symphonies in his hometown of Sarasota, Florida gave him an appreciation for music of all genres, as well as different textural and compositional techniques. He soon picked up a guitar and started writing heavy metal and played around the state of Florida, gaining attention for his creative rhythmic figures, prolific virtuosity, and colorful harmonies. Going through college, he finally began to truly embrace pop music, rather than merely scoff at it. Additionally, he started playing bass in a jazz ensemble, giving him an even greater harmonic palette to be accustomed to. He now produces music as SCRO, in which you'll hear a much more synth/electronic approach to his songwriting.
Follow Scro: SoundCloud