This time of the year is when tropical producers go into overdrive supplying the soundtrack for beach filled days and long summer nights.
Sam Feldt has collaborated with house producers Lucas & Steve to create a summer staple.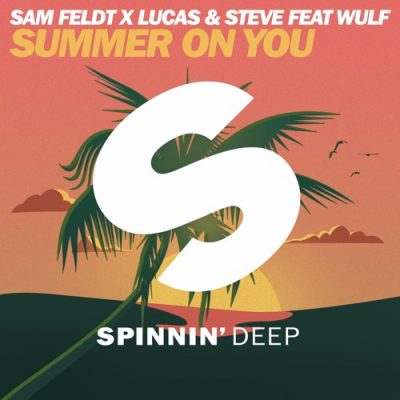 This track is a certified tropical/melodic house classic. While not as cheerful as many others in the genre, "Summer on You" is more based around sunsets rather than the peak of day. The vocals evoke a lost romance and emotion which both production powerhouses take full advantage of.
This guitar driven anthem will be one of the songs you'll hear all season long and won't get tired of.
Sam Feldt states:
"It really is an honour to work with amazing guys like Lucas & Steve and Wulf…Playing it live always gets the crowd moving and it sure is our summer anthem."
Listen to "Summer On You" below:
Follow Sam Feldt:
Follow Lucas & Steve: