,Russian electronic music producer, Facke, has been holding top placement across the reputable Future Bass Records with his hit, 'You Need Too'. A repeat worthy track, 'You Need Too' strikes your heart chords with a delicate melody, happy trap drop and ear catching vocals. Filled with so much yes, its timed to get hooked yourself.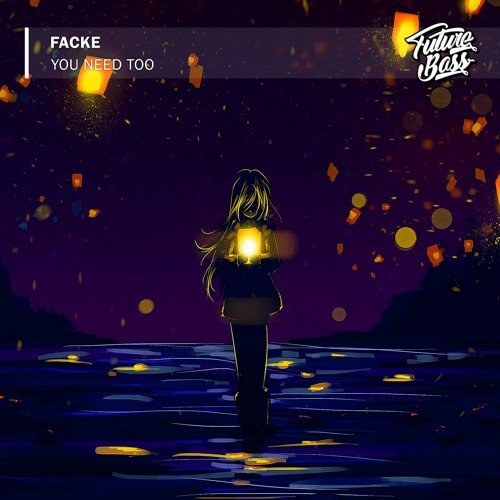 Curious on how his sound developed from the Russian Federation, we felt inclined to reach out to Facke himself for an exclusive interview, where we got the scoop on the Russian scene, his influences, what life has been like in quarentine and more.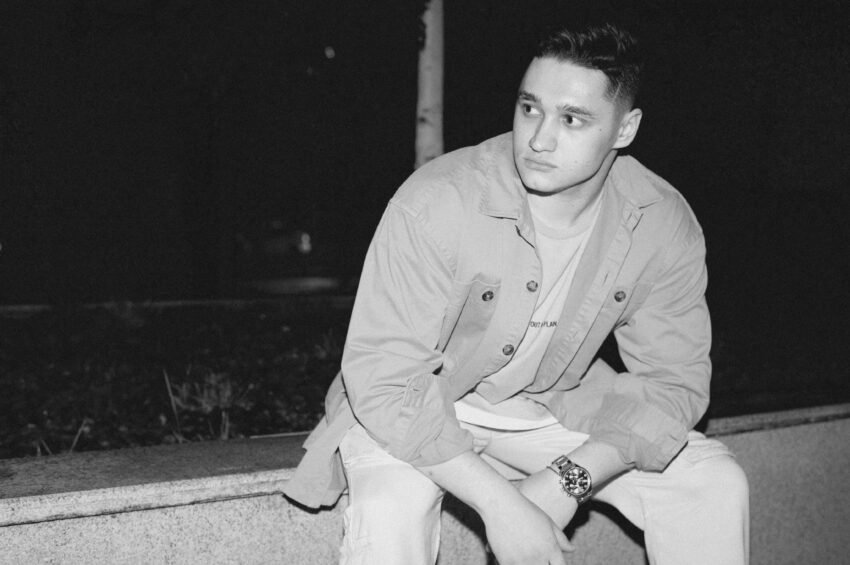 What does a night out in your hometown look like?
At the moment I live in a small city in Russia, but it has a rather rich nightlife, we have several good clubs in which mainly residents play and sometimes some artists come from other cities of Russia. People are happy with the scene here.
What clubs, events, or festivals are you going to?
At the moment I am not going to any festivals but would like to attend festivals such as EDC / Tomorrowland / Ultra in the future and maybe even be a DJ on these stages.
If we talk about Russia, then we have very few big festivals like, Afla Future People, where famous artists play, because people do not really listen to European music! But I think this will change in the near future. Here, most people are very fond of only the artists of their country, who usually write rap or pop music! My favorite Russia producers are Matisse & Sadko.
What do people eat in Russia? 
Since I regularly go to the gym, I eat mostly correct and clean food that everyone eats I think, but if I want to build myself a cheat meal, I usually like to choose some kind of burger for this and go there with friends, taking a bottle of craft beer!
It also happens during the studio session I can order sushi or pizza!
What time do you get home? 
When the weekend starts I change into a DJ, and sometimes you come back from parties the next morning and later.
How did you first get into electronic music? What inspired you to start producing music? 
Recently, I myself wondered why I now like electronic music so much, and I decided to check what I had heard when I was 10-12 years old, and I noticed that I had listened to the tracks of David Guetta and many other artists before, but did not know what kind of genre it was! And for the first time, I officially experienced electronic music, when I saw Martin Garrrix perform on the Ultra. I liked how he presents himself on stage, so much positive emotions. Thanks to his music, I began to figure out how to write my own music. At that time it was only progressive house that made me shiver!
I was very lucky, at that timeone of my close friends who wrote hip-hop music had already mastere DAW and showed me some of the basic technics, after which I started to learn everything myself and with each new track my level grew.
What is the significance behind your new single 'You Need Too' and 'Telling U Bye'? 
Its about the mood I was in at the time of writing these tracks. In fact, I have not released music for almost a year and during this year I tried to find my sound and style. I tried to combine aggressive genres such as future bass and trap with easier and understandable genres such as pop music. I also improved the quality of my music by meeting new people in the industry. Now I'm just sharing what I've learned during this time.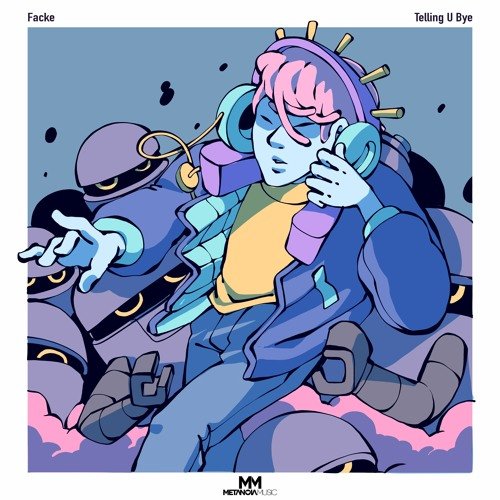 What is the direction of your project? 
Now the Facke project aims to create original sound in future bass and pop music.  Many more singles and collaborations with trap and future bass artists are planned for 2020/2021.  So there will be a lot of interesting releases, differing in their ideas.
I also have plans to release a couple of tracks in a different genre for me, just for the sake of creative experimentation.
What are 5 of your favorite tracks right now?
What is next for you? 
Good question, I think the main goal is to change the EDM game with my music! And if not globally, then in plans to graduate from the institute, to release a lot of music, perform at cool venues, travel the whole world, live for a long time in country I can even imagine yet, visit big festivals, meeting friends and producers to work with.
How is quarantine going in Russia? 
In Russia, a lot of people died and fell ill because of this virus, both in large and small cities, but I heard that we (Russia) were the first to invent the first active vaccine against this disease and I think now everything will be on the mend! For me personally, the quarantine went smoothly, perhaps because I followed all personal safety measures, and I noticed that during the quarantine period, many of my personal friends or just acquaintances began to do something new for themselves. For example, I started recording funny videos for TikTok.
Facke Online: