Allowing patrons to experience of what it feels like to be a rock star on stage themselves and take a walk through the unbelievable musical journey of Pink Floyd, is the forthcoming Pink Floyd Exhibition: 'Their Mortal Remains' at the Vogue Multicultural Museum on Hollywood Boulevard.  The exhibit and Pink Floyd's career has been inspired by the words of Simon Rhodes, the audio-engineer on Abbey Road, "Once you take a step to full immersion, coming back is impossible."
The mammoth exhibition will  be a true treat for all senses and will be appreciated far beyond Pink Floyd fans (if there are any non-Pink Floyd fans out there).  This will be a tour through the progression of technology and audio-visual experiences that Pink Floyd has pinoeered which have helped shape electronic music atmospheres.  Artists behind the revolutionary work have most notably been Storm Thorgerson (RIP), satirical illustrator Gerald Scarfe and psychedelic lighting pioneer Peter Wynne-Wilson.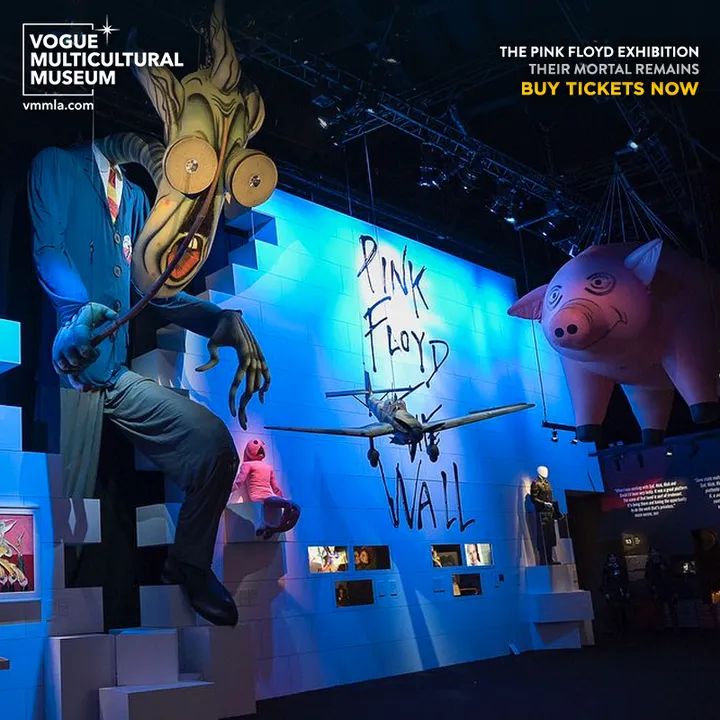 According to the promoters, "The flow of the exhibition, in chronological order, is enhanced by music and the voices of past and present members of Pink Floyd throughout, including David Gilmour, Nick Mason, Roger Waters and Richard Wright, explaining their experiences and musical experimentation along their fruitful careers."  Unreleased recordings, psychedelic sculptures, hand-written lyrics, sentimental items and more immersive experiences await…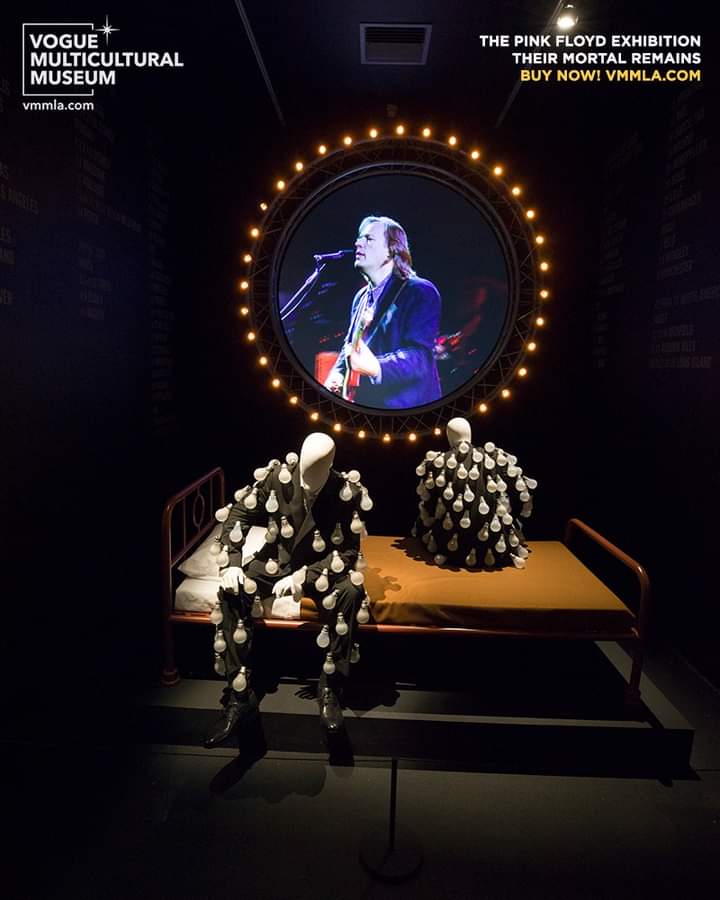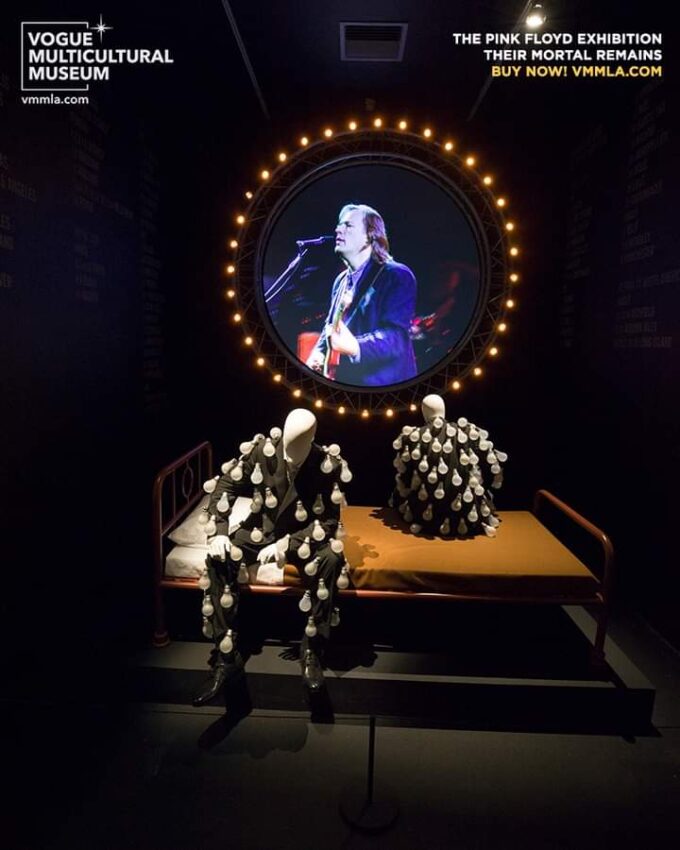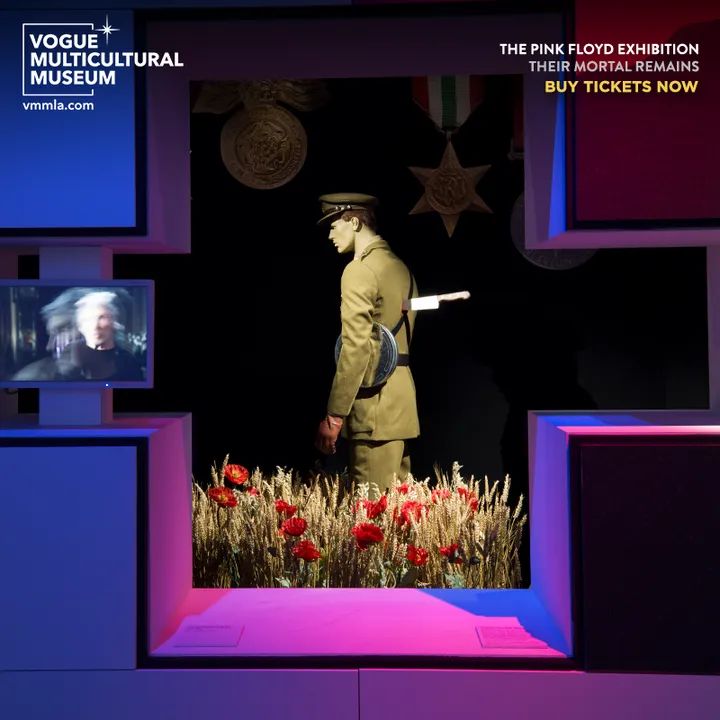 'Their Mortal Remains' opening ceremony will be held on September 2nd with Nick Mason christening the evening- lottery winners have a chance to attend.  The exhibit will be open to the public on September 3 – January 9th at the VMMLA.
The Vogue Multicultural Museum has been a pivotal addition to Hollywood since 1935 serving as a unique space for film showing and live performances.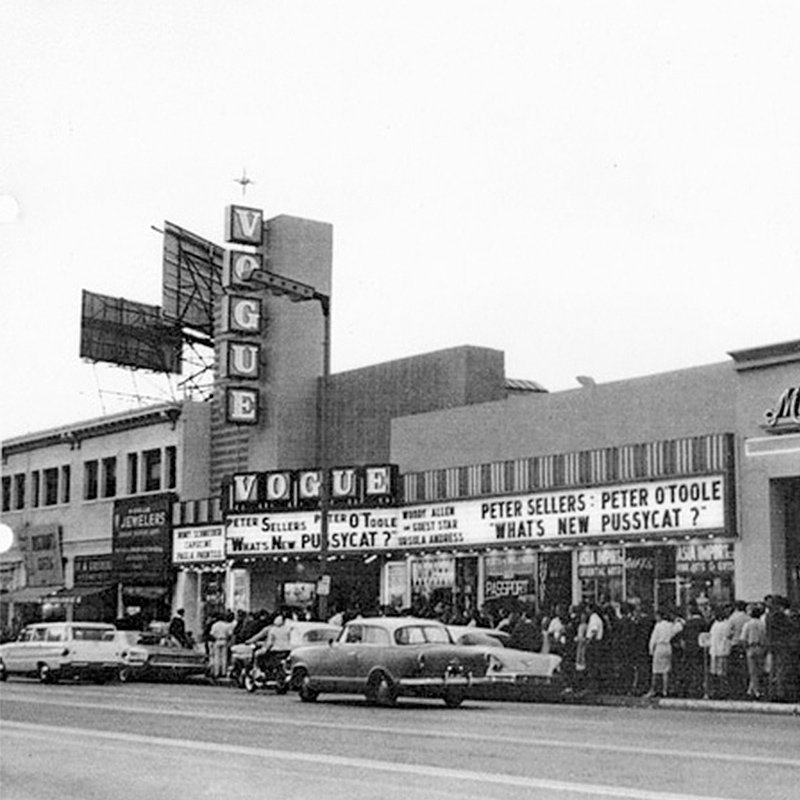 The CEO of VNNLA, Diego Gonzalez shares, "Out of our interest for bringing new and exciting experiences to the people of Los Angeles, the Vogue Multicultural Museum is born in this historical place. The building has been upgraded with state-of-the-art installations, while at the same time respecting the original architecture. The VMMLA is a space devoted to creating unique cultural events, and our mission is to become an important place in the city, popular for its innovative and never-before-seen exhibitions."