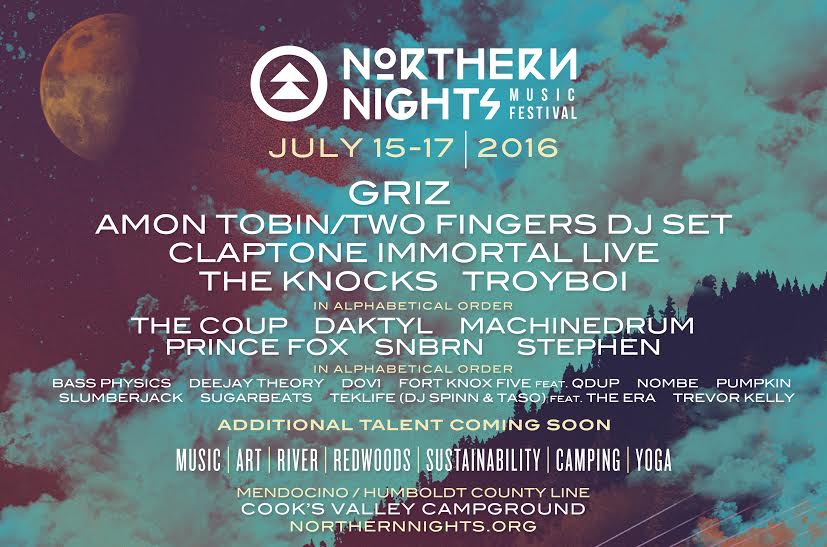 Northern Nights Music Festival is a unique festival experience located in the heart of the Redwood Forest on the Mendocino/Humboldt County line at Cooks Valley Campground.
This year's festivities will take place on July 15th-July 17th, 2016 for a fourth year of magic in Northern California.
Last year's event sold out for the second consecutive year in a row, bringing in thousands of attendees to all dance among the famous Redwood Curtain together while catching performances by some of the most regarded names and talented underdogs in the game right now.
Just last night, Northern Nights announced phase 1 of their incredible lineup for this year's event.
Some of the names on the bill are GRiZ, Amon Tobin/Two Fingers DJ Set, Claptone Immortal Live, The Knocks, Troyboi, The Coup, Stephen, Pumpkin, Fort Knox Five, SNBRN, Prince Fox, Daktyl, Trevor Kelly, and many more.
Tickets are available for Northern Nights 2016 with a limited number of $239 General Admission tickets, $349 VIP tickets, RV camping, car camping, and Redwood Grove camping. Included in the ticket is a guaranteed special experience, from Northern Nights to you. The crew over at Northern Nights assures that they will bring you a quality event with excellent performers, local vendors, beer, and workshops including spiritual healing, yoga, comedy, and the famous fun field.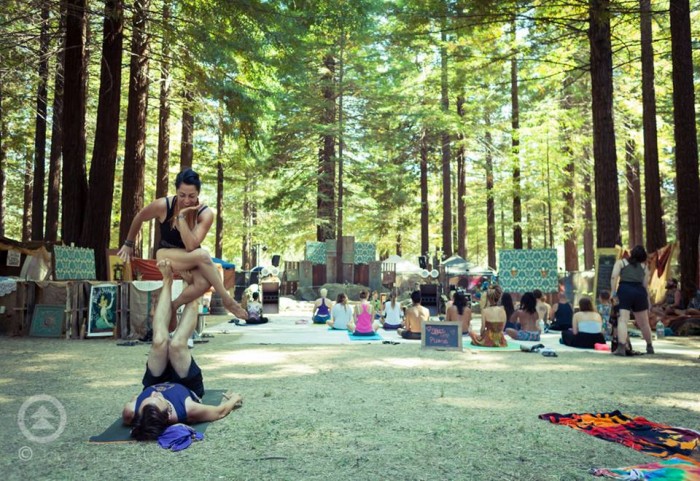 For tickets to this year's festival, head over to the Northern Nights website, to stay up to date with all things Northern Nights, follow their Facebook page, and to keep tabs on Northern Nights social media, follow @NNMFestival on Twitter and Instagram!