Do LaB has announced their main curators for Lightning in a Bottle's Temple of Consciousness as well as their annual "Temple Days", a 12-hour urban event  to get everyone in the mood in Los Angeles on March 26th.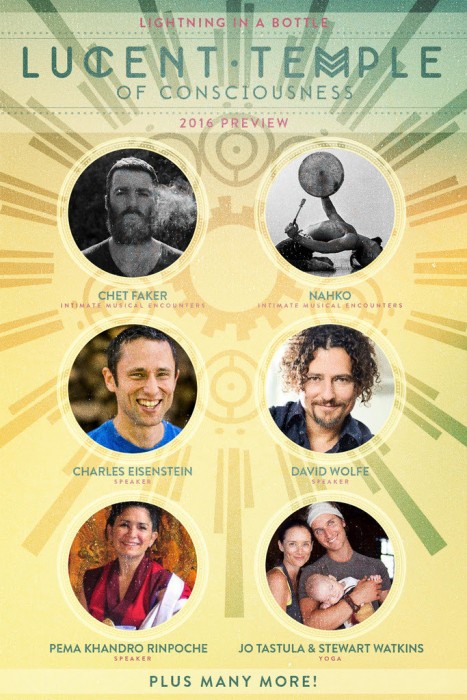 The Temple of Consciousness is where the origin of "transformational festival culture" was conceived. The Temple consists of some of the world's renowned leading yoga teachers, intimate sessions, speakers, workshops, and musical encounters. This year with world-renowned musicians including Chet Faker and Nahko leading the way, things are destined to get deep with no hesitation. This year's headlining presenters include Pema Khandro Rinpoche , Charles Eisenstein, David Wolfe, Jo Tastula and Stuart Watkins to name but a few.
The Lucent Temple of Consciousness will transform itself and you into a revitalizing after-hours haven. Tasha Blank, Chet Faker and Nahko will personally oversee the magic and take you to a place far away. As the decompression sinks in, the curators will  take over your mind and soul.
More details on all the speakers, yoga, music artists and workshop lineups can be found by visiting LIB's Lucent Temple of Consciousness website. Tickets to Lightning in a Bottle can be purchased here and also make sure to RSVP on the LIB Facebook Event Page to connect early with your tribe and stay in the know with lineup announcements and other news by signing up for the LIB newsletter.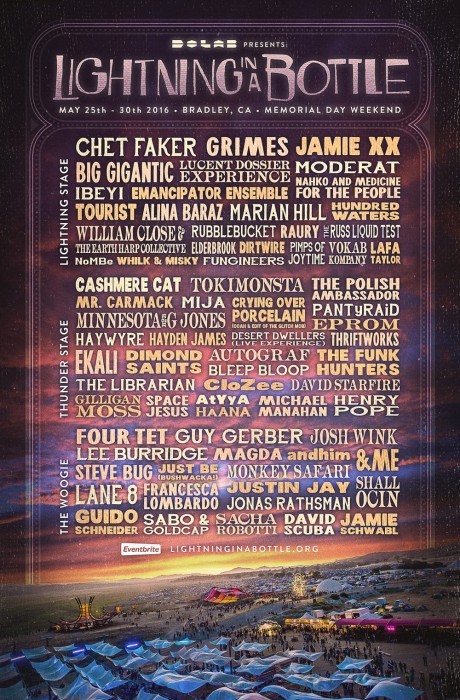 "Temple Days" will serve as taste of things to come Memorial Day weekend. Located at Wanderlust's new location at 1357 Highland Ave. in Los Angeles, the event will be a 12-hour insight into what Lightning in a Bottle and Do LaB is all about. The Temple's mission and strive in life is to stimulate your mind and body and open your heart with its wide array of transformational offerings and provide a glance at what lies ahead. You can purchase "Temple Days" tickets here, visit the Temple Days Facebook page and RSVP to keep with all the happenings.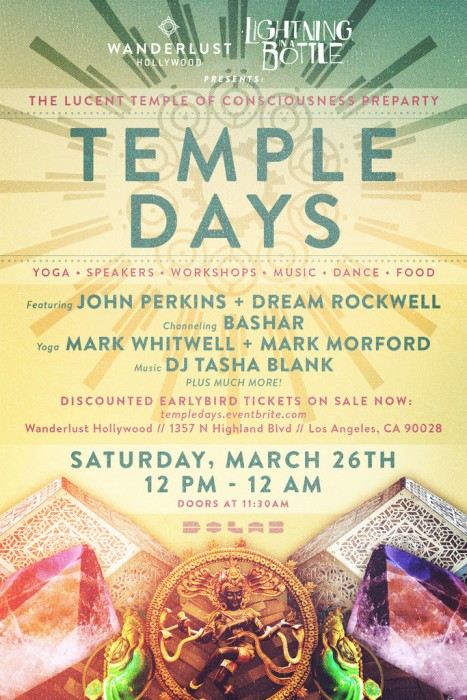 Lightning in a Bottle: Website | Facebook | Event Page | Twitter | Instagram
Do LaB: Website | Facebook | Instagram | Soundcloud | Twitter