Dutch Duo, Magnificence, teamed up with Italy's, 7 skies, to curate an hard-hitting, happy rave track, 'The Drill'. Released on Tiesto's dance music label, Musical Freedom, this track is a powerful dancefloor killer. Combining euphoric vocals, chunky bass, and hot synths, 'The Drill' is sure to grab a crowd's attention.
With Magnificence coming in having support from artists such as Swedish House Mafia, DJ Snake, and Martin Garrix, it was no surprise that teaming up with 7 skies was a win. While 7 Skies has releases through Spinnin Records, Anjunabeats, adding to the realness of this collaboration.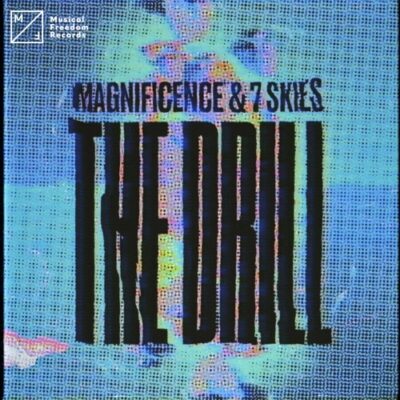 Listen to and download Magnificence & 7 Skies 'The Drill':
Alongside this release we got the exclusive interview with Magnificence & 7 Skies.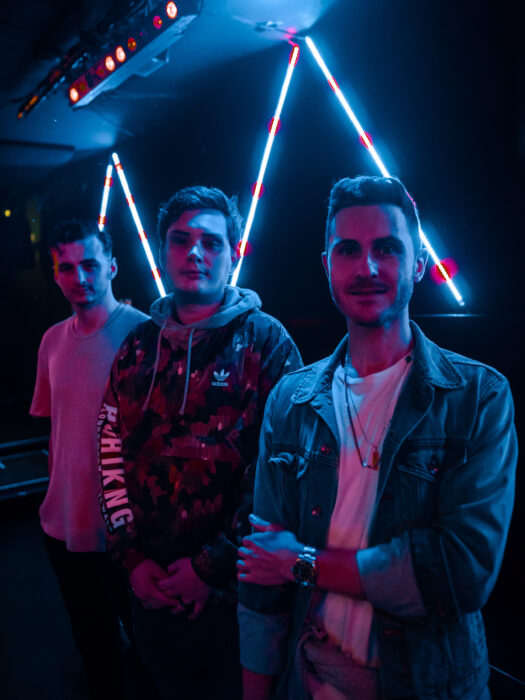 How'd Magnificence start? Where and when was your first set? How have you guys developed since then?
We started 8 years ago when we met each other at the university. We were both interested in making music and we started playing in a local club. We played there every Friday and Saturday and it was packed every weekend. It was a great time to play there and to develop your skills as a DJ. Lots of things changed in 8 years of course. From being a resident DJ of a local club to tour around the world and doing shows is a huge change.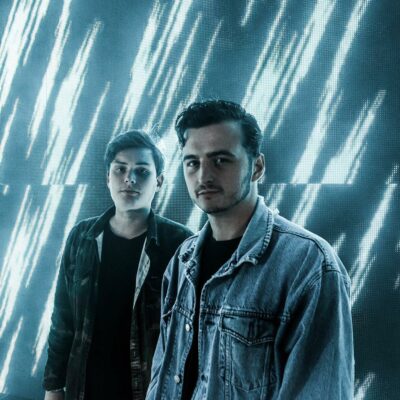 Listen to a Magnificence favorite, 'Remember' 
What would you say has been the most life changing experience of your career so far?
The whole experience has been life changing. From something that is your hobby to the moment that music is your way of living, it's your lifestyle. Having a different life than everyone that's close to you is what makes it life changing, but we are happy with this and we love what we do!
Who's a DJ/producer that you would want to collaborate with next? And why?
We would love to work with The Chemical Brothers. Making music with such legends would be a big honour in our career!
Check out this Chemical Brothers hit 'Got to keep on'
A never have I ever, what is one thing you have never done that people may be surprised you have never done?
We have never used a teleport machine.
Do you have any favorite quotes or life mantras? 
"Be yourself, everyone else is already taken".
Can you tell us a little about the track writing process for "The Drill"? How would you describe this track? What intentions did you put behind creating it?
We wanted to make a festival record that people would rave to. 7Skies's music is more happy, and we are more ravey, so it was a perfect match up between his sound and ours!
Check out this 7 Skies original, 'Caffeine'
If you have, what was it like hearing/playing "The Drill" live in front of an audience for the first time? If not, are you nervous to see the crowds' initial reaction?
We are never nervous to play new music, we are more excited to play it and to read how everyone is reacting at this song. The first time that we played this record was in Skygarden, Bali, and the reaction was off the hook!
How did this collaboration with 7 Skies come into fruition?
We were invited to come to the writing camp of Tiesto's label, Musical Freedom. 7Skies was there as well and from the moment on we sat down there was a click. We had a starter and within 2 days the whole concept of the record was there. Everybody has their own vision of music so it's cool that this came together so well!
Take a look at the label that started it all for 'The Drill,' Musical Freedom.
7Skies, what would you say has been the most life changing experience of your career so far?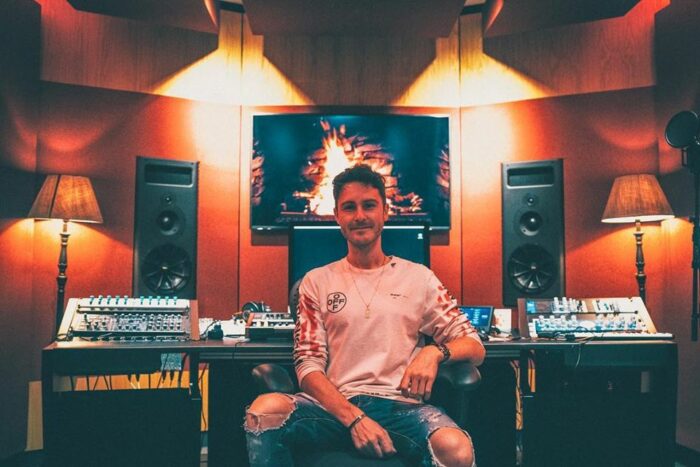 I might sound a little cliche but every time I'm in the studio with someone it becomes a life changing experience, you always learn something new, something that betters yourself as a producer and sometimes even as a person.
There's tons of talk going on about the differences in the dance music scene around the world. With you being from Italy and residing in LA, would you say you factor in location when creating a set? Why or why not. What do you like about each scene, Italy and LA's.
To me the biggest difference is that in the US people tend to go 'all in' , they want to live an experience, they wear rave clothes, candies etc so I feel like your job as a DJ gets elevated even more, more responsibilities in a way which means more pressure and in my case more attention to the tiniest detail. In Italy, especially now that trap is basically dominating, people don't care too much, the hardcore fans do but it somehow still feels different, I always like to give my very best but pressure is definitely less. It has never been a huge problem for me though as I rarely play in Italy, but would be cool to play there more often for sure.
Listen to this 7 Skies favorite, 'Are We On Air'
What are 3 things you would like to have if stranded on an island?
My laptop, some kind of solar power generator to power the laptop, a volleyball that would become my best friend and that I'd name Wilson 😉
Who's a DJ/producer that you would want to collaborate with next? And why?
I would love to make another collab with KSHMR, he is one of my best friends and he is such a talented and hardworking guy that working with him always motivates you to give your absolute best, it's challenging and inspiring and the feeling of accomplishment you get after finishing a project with him is next level.
7 Skies and KSHMR collaboration, 'Neverland'
Please tell us, how was it working with Magnificence on 'The Drill'? What were your intentions behind this track?
It was a lot of fun, we got in this unplanned session during the musical freedom writing camp and I guess we didn't really take the whole thing too seriously, which is actually a great thing as it took a lot of the pressure that you usually have during studio sessions and left plenty of room for us to just have fun and experiment. Next thing you know, after a few hours of messing with sounds, we basically had the track entirely drafted, and two weeks later Tiesto played it at Ultra Miami, Lollapalooza, and a bunch of other huge festivals and nightclubs all over the globe, you never get used to how cool this is.
If you have, what was it like hearing/playing "The Drill" live in front of an audience for the first time? If not, are you nervous to see the crowds' initial reaction?
First time I heard it live Ultra in Miami I was kind of terrified mixed with beyond excited, I remember working for the whole afternoon to get a good version of the track for Tiesto to play that night. It's funny I spent about 8 hours in the kitchen of my friend's apartment in Miami working on my laptop and a few hours later one of the biggest DJ in the world was performing it in front of thousands of people live plus even more people tuned on the livestream.
Listen to this Tiësto classic, 'WOW'
Do you have any nuggets of knowledge or philosophies that could benefit our readers?
Be smart, humble and especially aware! Talent in music is essential to have a successful career but it will only get you so far. You need to be clever with what you do and the way you do it, you need to be able to see the state of things, the market, the technology the trends, and how to use all of that to your advantage.

And most important be a decent human being, your music has the power to change people's life but so can your actions and your words.
Magnificence   |     7 Skies