As a tribute to Peter Gabriel, the original lead singer and flautist of the progressive rock band Genesis, Henri PFR collaborated with Koloman Vuchs to revive the old school jam, 'Solsbury Hill'. This remix teases the lyrics just enough so you know what the song is then the house beat takes you on a journey through a jungle along the beach.
Henri PFR beautifully layers his summer house over 'Solsbury Hill'.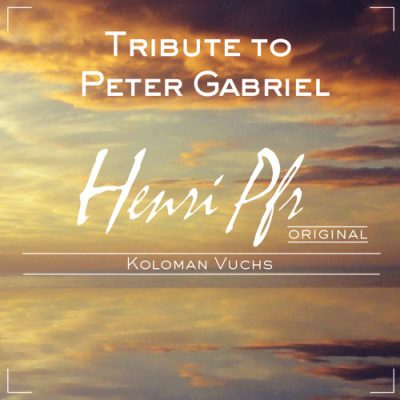 Beyond this old school remake he also remixes a variety of wisely selected tracks like, Fleetwood Mac's Landslide and Band of Horses' The Funeral, that are well worth listening to and downloading for free off his SoundCloud.
From summer house to deep house, Henri PFR is creating a signature sound that is taking his career to new heights.
The Belgium raised producer just had his first live show this past March 11th at one of Brussels' most prestigious venues, Ancienne Belgique, and it sold out. His blow up electro pop party track, 'Until The End' has caught a lot of people's attention and now his dreams are starting to come true. You can listen to and read our review of 'Until The End' by clicking here.
Listen to Henri PFR's remix of 'Solsbury Hill' featuring Koloman Vuchs below: 
Follow Henri PFR: