Glitch Mob has released their second album, 'Love Death Immortality', through their label Glass Air Records.
Comprised of edIT (Edward Ma), Boreta (Justin Boreta), and Ooah (Justin Mayer), the trio has made a name for themselves in the L.A. beat scene through their live performances and chosen technology.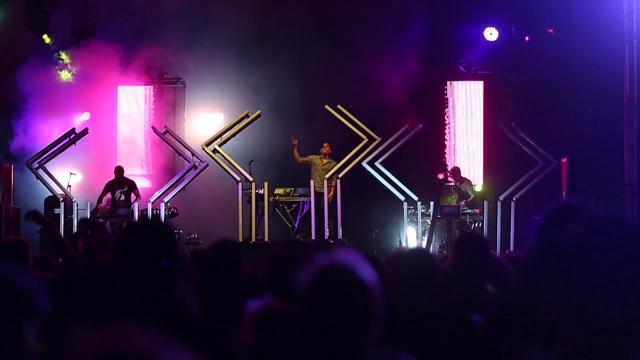 The Los Angeles based three man ensemble has also teamed up with renowned visual artist Strangeloop to create an engaging visual experience for each track on their first LP since 2010.
"The main difference between the last record and this one is this one's just much more epic," eDIT told Radio.com.
Glitch Mob Gives Props to Fanbase
Speaking to their motivation, Ed Ma AKA eDIT acknowledged the importance of the people stating:
The Glitch Mob is the three of us in a literal sense but when you look at the big picture, The Glitch mob is all the people out there who help create this experience. It's the fans that bring the whole thing to life. If you took the fan element out of it, it would just be three guys making music with crazy sounds and stuff like that.
Having released their initial album through social media, the trio has been known for engaging their loyal followers. Ma, Boretta, and Mayer respond to nearly every Facebook message and Tweet and have also begun sending Snapchats.
Boretta explains,
This whole thing has sprung up this last week where people are making Snapchat art about our song titles. It's a really good way to have a fun back and forth with people.
The three piece group has also put out a video for their flagship track, 'Can't Kill Us' which can be seen below:
Photo via Vimeo