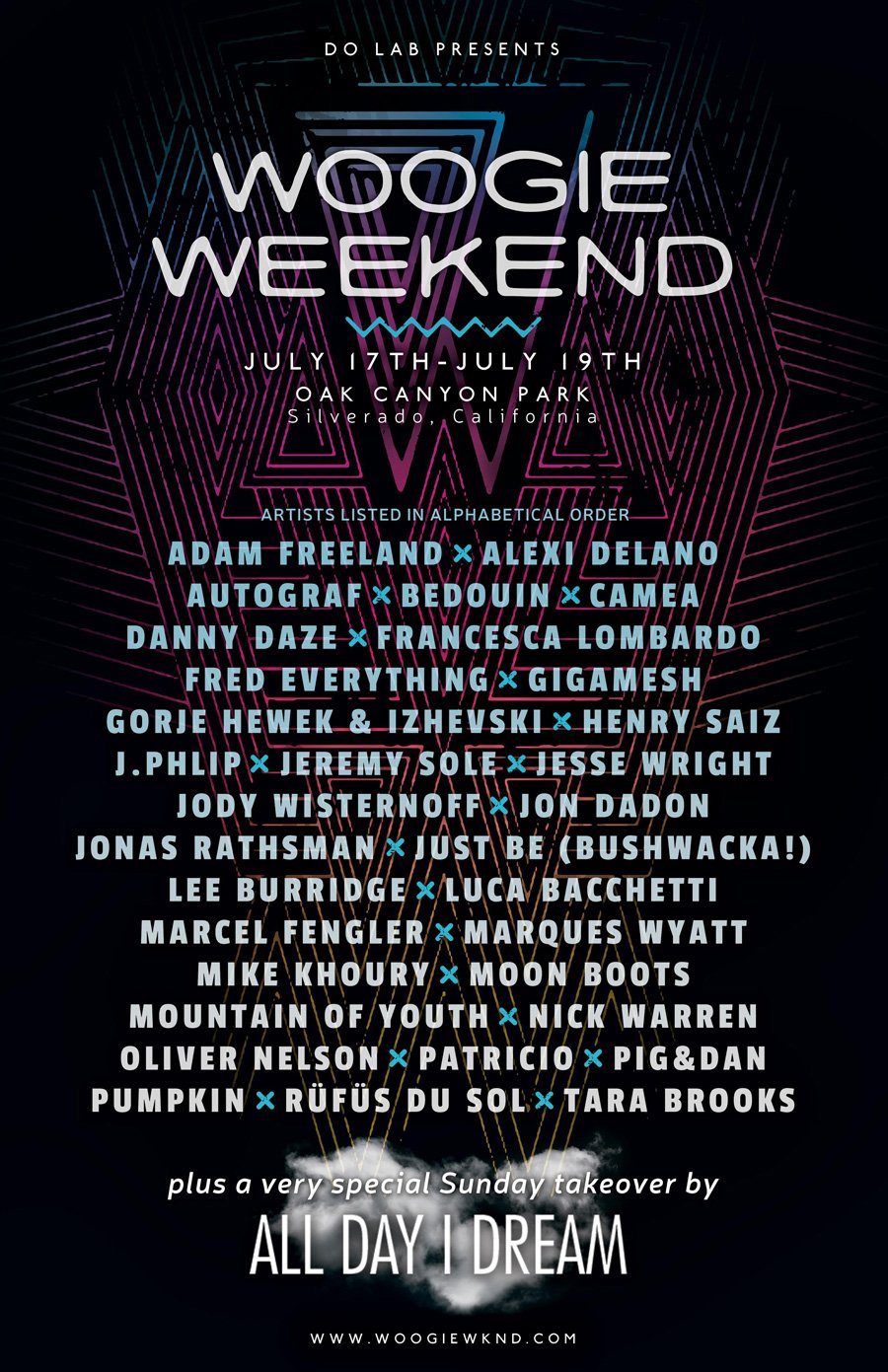 Los Angeles, California-based interactive environment, event production, and creative lighting design legends The Do LaB have announced their newest undertaking – Woogie Weekend. 
A music festival that is taking place in Silverado, California from Friday, July 17 through Sunday, July 19, 2015 – Woogie Weekend is an offshoot of one of The Do LaB's other epic brainchildren, Lightning in a Bottle (LIB). Currently in its 10th year, Lightning in a Bottle is one of the most cherished transformational festivals in the United States today. At LIB, The Do LaB curates a house and techno-based Woogie Stage.
With Woogie Weekend, The Do LaB is expanding upon that idea and creating an entire festival out of the Woogie vibes.
One of the biggest highlights of the weekend?
All Day I Dream is closing their U.S. Summer Tour with their final stop at Woogie Weekend, and Bedouin, Mike Khoury, and Gorje Hewek & Izhevski of the ADID crew will be blasting out their signature blends of blissful house and dreamy techno from noon to midnight on Sunday at the festival's new never-before-seen-stage.
With The Do LaB's sterling track record and unmatchable experience, expect to see big things at the inaugural Woogie Weekend Festival.
Head here to learn more about Woogie Weekend 2015.