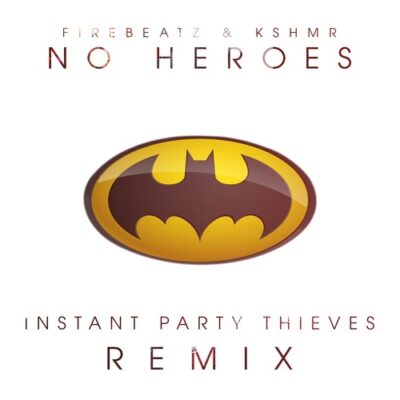 Hailing from Seattle, Instant Party! has teamed up with New York partner Party Thieves for a trapped out rework of one of this past summers festival anthems.
Though this one was released by the top-40 notorious Spinnin' Records, the sound is any thing but main stream.
The traditional trap structure is absolutely slaughtered through a combination of rhythm adjustments and loin-moistening breakdowns.
With previous remixes of Kaskade's "Atmosphere," The Chainsmoker's "Kanye," and Coldplay's "A Sky Full Of Stars," Instant Party! has perfected the formula of making already popular songs even more appealing on a different level.
Adding the "heaven trap" essence of Party Thieves into the mix is the ultimate combination of fresh new sounds that will keep tearing apart subs for the foreseeable future.
Listen to Instant Party! and Party Thieves remix of "No Heroes" and grab the free download.