Now that we are in the heart of spring 2017, it is time for some groovy deep house. We found that Ebsilon Productions' podcasts of mixes by guest DJs is on-point. Over the past months they have hosted Nicolas Haelg, Mokoa, and Stone Van Brooken.
For Ebsilon's next podcast the French deep house agents FDVM spin a mix.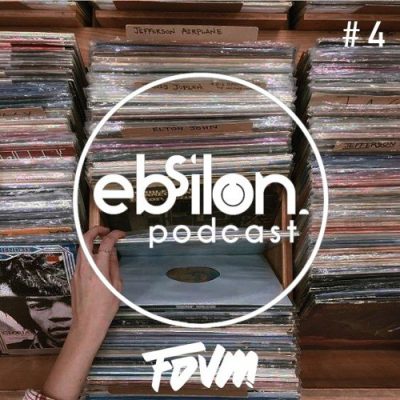 FDVM's mix brings you the sounds of Ibiza, France, and all around Europe. This is a happy mix that will make you fall into a groovy mood- perfect for a springtime party. One of the tracks that stick out to us most is from Lars Moston & Malente, who incorporate violin plunking to tie perfectly with a deep house beat. You can view the entire tracklist below.
Within this deep house mix you will get to know underground artists like Nhan Solo, Me & My Toothbrush, Purple Disco Machine and more.
Listen to Ebsilon Productions' podcast with guest DJ duo FDVM:
The duo also comes to the US often where they play at festivals like Coachella, Burning Man, Mysteryland, Woogie Weekend, and Outside Lands. You will find them setting the stage for the likes of Carl Cox, Andhim, Clapton and Watermat.
They also put out an authentic, groovy, funky, acoustic, melodic and exotic series themselves called, supernatural. Episodes feature guest artists like Martin Waslewski, Mickey and Nhan Solo and are available for free download. Take a listen to and download for free their supernatural volume 12 below: 
Tracklist: 
Joey Negro – 'Straight From The Heart'
Purple Disco Machine – 'Bad Decisions'
Superlove – 'Steam'
Lars Moston & Malente 'Enjoy The Violins' :
Fatima Yamaha – 'What's A Girl To Do'
CamelPhat – 'Hanging Out with Charlie'
Doorly – 'Tramp'
Nhan Solo– 'Fly Girls'
Timmy P – 'Bla Bla'
Julien Sandre – 'Vibrationist'
Agent! & Dompe – 'Shake'
Me & My Toothbrush – 'My Babe'
Follow FDVM:
Follow 
Ebsilon Production: