Coming off an epic 5th Anniversary this past April, Euphoria Music Festival has announced to expand the brand into Denali, Alaska, June 17-18th.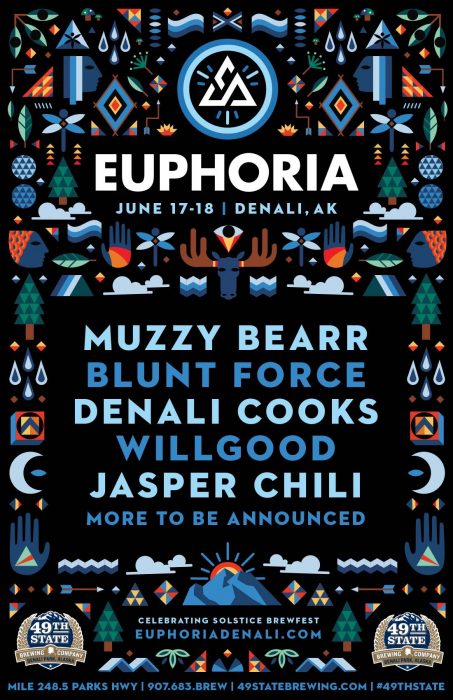 Created to celebrate Alaska's Summer Solstice, which allows for 22 hours of functional daylight, the festival will feature:
Muzzy Bearr
Blunt Force
Denali Cooks
Willgood
Jasper Chili
Ruper the Duke
Clark After Dark
& more to be announced soon
The festival is also partnering with the Brewery to provide beer-related workshops, as well as a special IPA.
Denali is the brand's second expansion into a new market, with last Fall's South African edition as the first.
Two-Day General Admission passes are available now for $35, plus fees. Friday and Saturday single day passes are available for $20, plus fees.
Camp sites can be reserved – HERE.
Tickets are available online – HERE.
Follow Euphoria Festival: