How do you mourn losing an artist that has affected you but that you don't personally know?
It's such a bizarre feeling to hear the words that someone has moved on from this world as we know it, but it's another thing entirely when that someone made you dance, sing, laugh or cry.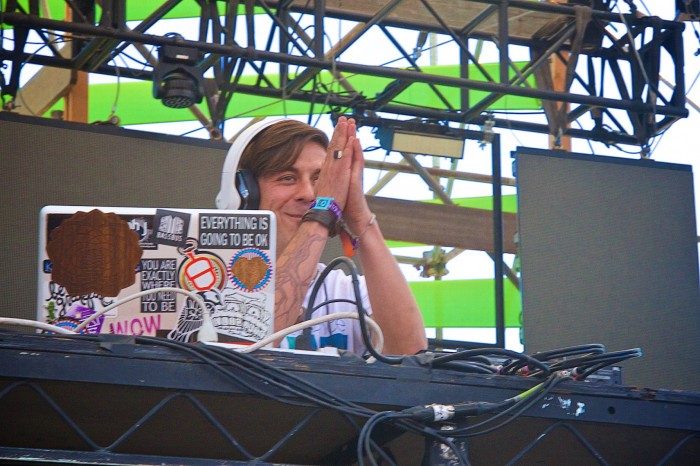 When that someone makes you feel alive, there is nothing more shocking than to hear that they don't exist anymore.
It has been happening way too much lately, as we all still try to wrap our heads around a world that doesn't have a Bowie in it anymore, we just keep losing great artists. The list is too long to mention, but one name that does need to be mentioned is an artist that you may not have even heard of yet. An artist that was well on his way to becoming a huge star in the electronic music scene. An artist that went by the name… Pumpkin.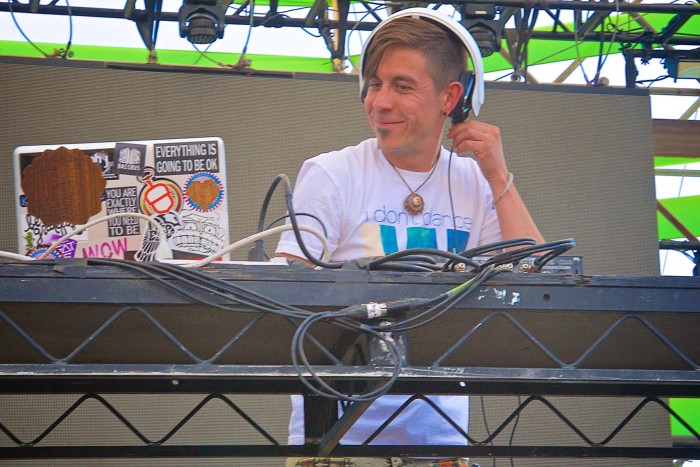 His real name was Nick Alvarado but we all knew him as 'Pumpkin.'
A DJ name that just fit for him. I remember hearing the name for the first time at Lightning in a Bottle years ago. At that time I was very green to the EDM scene, and even an artist with a name like Pumpkin was a bit out of the norm from what I had been used to.
So I took note of the name and that he was a "must see", but just chuckled at the absurdity of an artist named Pumpkin. Then I saw him spin and I was stunned! It was the highlight of the whole festival because he sort of gave me training wheels to this music scene and culture that was so foreign to me at that time.
He mixed some of my favorite childhood music with this dance beat that was so funky and aerobic and just down right fun. The crowd was undeniably into it.
If you were there, you couldn't help but dance. I certainly danced my ass off for his entire set and never forgot his name after that.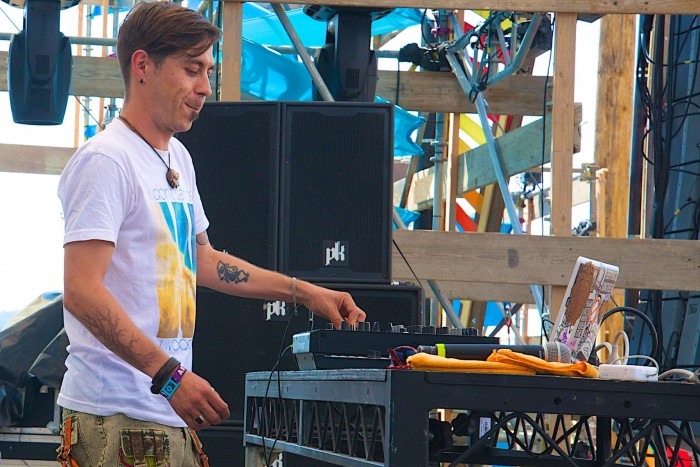 Years passed and every time Pumpkin's name was on a line up, it was like seeing a childhood friend again. You just knew it was going to be a blast.
It didn't hurt that there would always be some of the most gorgeous people you have ever seen in your life, just going bananas. So I quickly became the guy that was telling everyone "you gotta see Pumpkin". Because it was true, you HAD to see Pumpkin to truly understand what he was all about.
What he was able to do to a crowd was mesmerizing to see. The fun that was had and all the dancing that was done to his beats now has become a memory to cherish.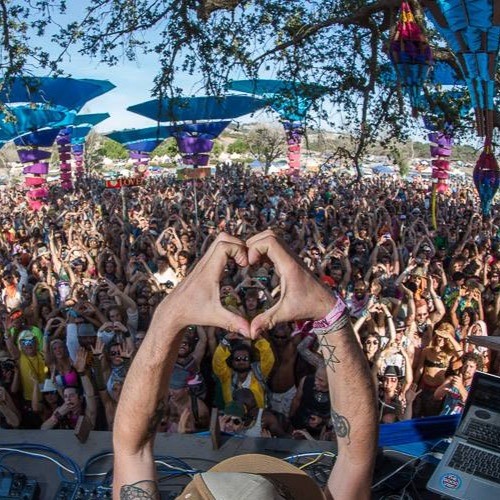 Unfortunately for us, his life was taken suddenly in a tragic car accident a few days ago.
Needless to say, it has stunned the community of those of us that were fortunate enough to witness his talents. For those of you who weren't so lucky, it is a damn shame that you won't have the opportunity now. However, the beauty of being a creator of sounds, is that the work can still live on.
So do yourself a favor and pull up some Pumpkin on SoundCloud, or wherever you find your music these days, and just turn it up loud and dance.
Wherever you are, whether you're at home, in your car, with friends & family or all alone; if you stop what you're doing and put on some Pumpkin I am certain that you will be moved to groove.
You will hear a song that you love, mixed in a way that you have never heard before, and it will make you groove. And that will be because of Pumpkin. So raise your hearts up high, like he did for everyone else. And that's a pretty awesome legacy to leave behind if you ask me.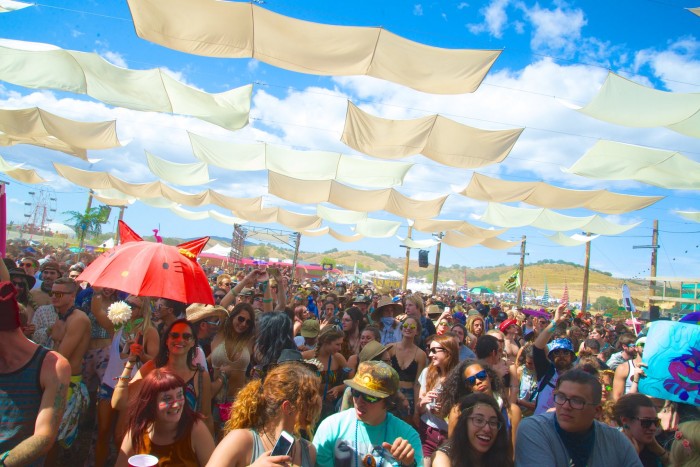 Come Celebrate Pumpkin
If you happen to be around The Warehouse in Downtown Los Angeles on Sunday April 3rd from 3pm-10pm, you should come and celebrate the man who made so many people happy for as long as the universe allowed.
Official Event Page Here: Celebrating Pumpkin
RIP Pumpkin. We will miss you.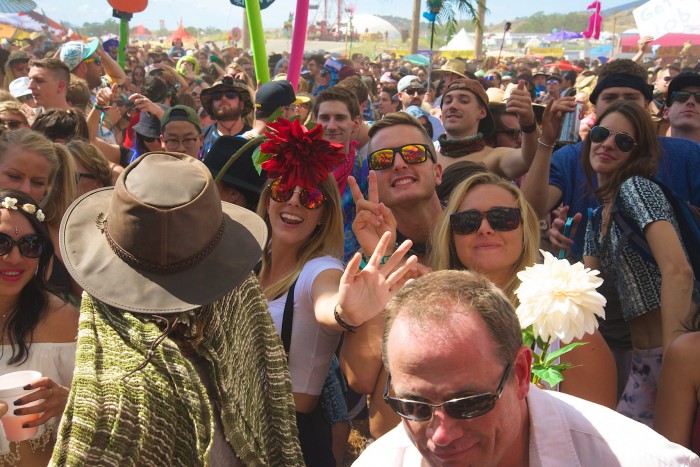 Details for the event tonight:
Celebrating Pumpkin // Photo via Facebook

Well, here we are. It appears that our beloved Pumpkin has shared so much love, changed so many lives and brought so many smiles that the universe deemed him over-quota. His job here is done, and he did it so well.

Join us this Sunday 4/3 as we gather in downtown LA to celebrate the amazing life of our friend, our brother, our hero . . . Nick Alvarado . . . Pumpkin. We'll play his music, dance with our friends, hug our faces off and share our many, many stories of how Nick influenced all our lives for the better.

When the sun sets we will spark up the fire pit and do more of the above. Let's send our Pumpkin off in grand style.

* There will be a cash bar, please bring your own cup if you can.
* Please travel with care, in both directions.
* Please help keep this joyous venue clean.
* There's both indoor and outdoor space. If you feel the need to smoke, please do so outdoors.
* Many thanks to Undercurrent for donating this space in the name of love. Please support these fine folks and check out what they're up to here: https://www.undercurrentcollective.com/

For all of you inquiring about a place to make donations, a fund will be created in Nick's name that will focus on bringing music to children. You can support here: https://funds.gofundme.com/dashboard/nywbbc9w

With boundless love . . . ♥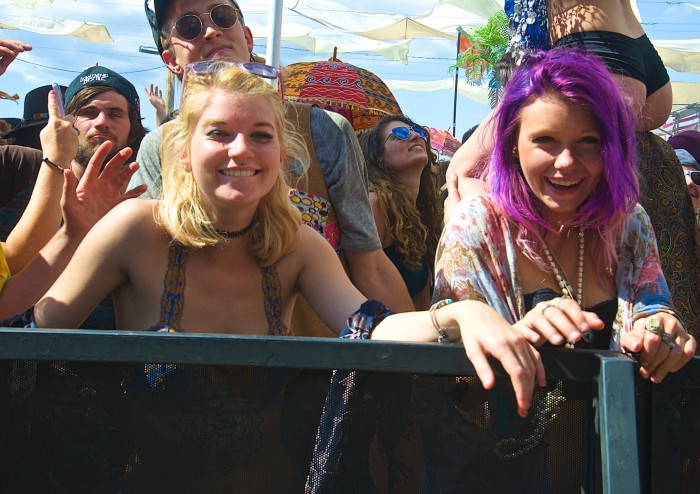 Article by Joshua Wade, Photos by Peter Lefevre Photography