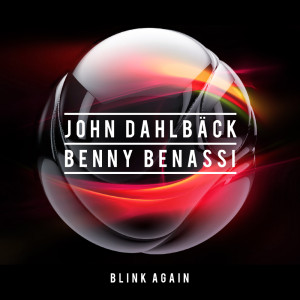 In a collaborative effort that joins two of the most influential producers and DJs on the dance circuit, Benny Benassi and John Dahlback deliver the epic 'Blink Again' via Ultra Records on 18th April. Dahlback released his hugely prolific original 'Blink' back in 2007, drawing on inspiration from the chart-topping and highly respected Benassi, who of course is acknowledged as one of the most illustrious dance music superstars. With the video racking up millions of YouTube plays, the single launched John's remarkable career, and remains a testament to his trademark powerful, Electro sound. It seemed only right for John to approach Benny when the idea of reworking the iconic 'Blink' came about.
With both Benassi and Dahlback renowned for their production, it's no surprise that 'Blink Again' draws you in with a thunderous, rhythmic intro. Switching things up, that subtly addictive, pulsating riff with atmospheric female vocals and accompanying strings strips things back before the commanding, head-banging beat sweeps you along again. Look out for the hugely satisfying tempo drop into a trap-infused section after the second breakdown before a frenzied climax.
Alongside this original single comes a John Dahlback remix, taking the perfectly balanced build up and giving it a techno-fuelled urgency. The combination of the bassline and refined vocal chops make for a hard-hitting dance floor sound.
Exhilarating and distinctive, 'Blink Again' is set to provoke the same heightened fan reactions as with the original. As a project created by two artists of such prominence, you expect nothing less.
Check out the Sneak Peak of 'Blink Again' Below