Amidst the current Chilean protests, or as Nicoorion puts it "the furious awakening of a long false dream", music has been a popular means of expression. As a push for a Constituent Assembly is in motion, music events will continue to takeover the parks and streets. 
Chilean Producer, Nicoorion offers his contribution toward a peaceful protest through his EP with high vibrations titled, 'Family Tree' that ranges from ambient and downtempo to trip hop and psychedelic rock.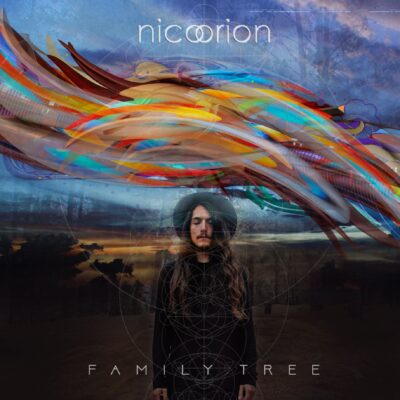 The use of tribal instrumentation and crunchy beats mixed with exotic synth exploration in Nicoorion's 'Family Tree' creates a mystical atmosphere that hits your primal bone. 
With each track new sounds are subtly introduced taking your mind in new directions, spurring new emotions, encouraging you to go deep within yourself. The vibe of 'Family Tree' is perfect for a late night set in a forest somewhere or makes for great headphone music for mediation or creativity. Enjoy 'Family Tree' while reading our exclusive interview with the rising Chilean Producer, Nicoorion.
Listen to Nicoorion's 'Family Tree':
The Nicoorion project arose in 2012 when Nicolás was filming a movie in Argentina. Starting off remixing tracks like CloZee's 'Secret Place', Nicoorion's intentions to create a deep journey with his music were apparent.
Since 2014, Nico has been presented at alternative festivals in Chile, Argentina and Brazil. In August of this year he edited his first EP "Healing Heart" and last year one of his remixes was published in Russia in a compilation of the Microcosmos Chillout label. At the end of this year, one of his songs will be edited by Merkaba Music, recognized label from Australia. 
Nicoorion on the record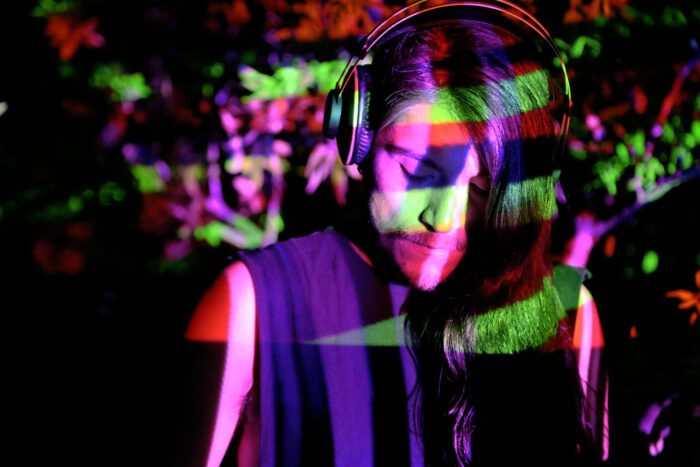 How would you describe the sound of you new EP Family Tree? 
I would describe the sound as a fusion of experimental ambient trip hop
Can you tell me a little about your new EP? What is the message behind it? 
I wrote my new EP Family Tree last year in the middle of a very dark stage of my life… I feel that the tracks came down to come to give my life a little color and will change a tribute to my family tree, to my personal relationships.

The message was to honor not only my direct relationships but the general, brothers beyond blood. All mothers, on the grandmother track, I pay tribute to Olivia Arévalo, a wise native of the Shipibo people who was murdered last year. She was an activist and a medical woman who healed through Icaros. (Icaro is a South American indigenous colloquialism for magic song. Today, this term is commonly used to describe the medicine songs performed in vegetal ceremonies, especially by shamans in ayahuasca ceremonies to induce a profound state of healing, awareness or amazement.)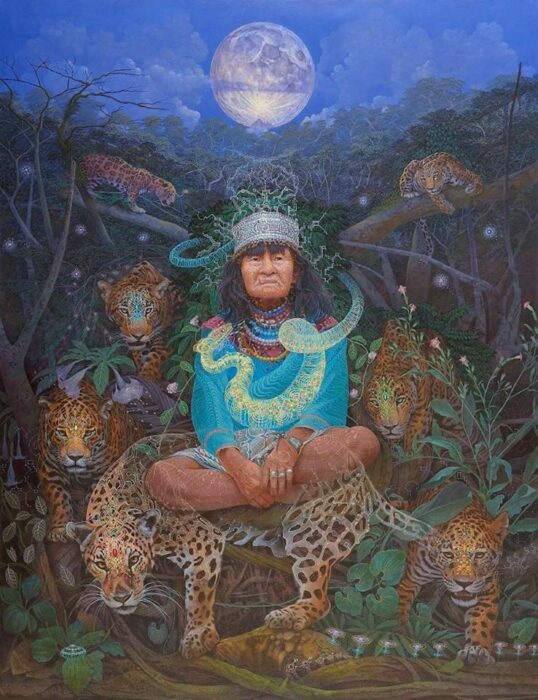 I felt so much pain with the news that came to integrate his voice on the track. The temple of the way of light NGO gave me permission to make it happen. In the track Madre, I integrate a poem by the Mapuche professor Victor Carilaf author who has been integrating the Mapudungun language in Araucania schools for years.

Then I dedicated a track to my wife and father. Those have a more personal sense. On the track Father collaborated the Brazilian duet Aural Soundscapes and the Chilean guitarist Cavin. 
The art of the album is also a collaboration. The digital painting was a gift from a New Jersey artist, Ethan Melazzo (Owlchemist), the photo was taken by my wife Nina Flora and the design by a dear sister friend Maho Siel of Viña del Mar.

I finished the album in the winter of this year in Viña, the sound engineer Diego Ruiz Leon (Ponirecords) helped me with the mixes and the mastering was done by Marcelo Dubianchi in Brazil. 
What festivals have you played? 
I have played at several festivals since 2014. My first presentations were at Earthdance Argentina, I have played 2 years at Pulsar Festival in Brazil, and I have toured some festivals in Chile such as Monte Mapu, Tripaicura, Ether Family, Hippieland among others.
What have you never done that people are surprised that you have never done?
I think that playing in a mega festival like Envision, or Burning Man. I'm also interested in festivals like MUTEK, imagine playing in Mutek japon … Also the whole move of Ibiza … And presenting a more commercial proposal, I think I can still reach more people without losing my essence and I really want to do this until death in a professional way, I'm working on that
What draws you to the electronic music world? 
What I like about the culture of electronic music is the freedom that exists in every field. At least in the styles of festivals where I move there are no prejudices. I have also created real and lasting brotherhood ties over time.
If you could collaborate with someone alive or dead, who would it be?
Dead without a doubt Isao Tomita and alive I would love to collaborate with contemporary classics like William Orbit, Underworld and The Chemical Brothers. 
Who are you listening to lately?
I've been listening to a lot of Dream House recently I discovered Lee Burridge, I really like everything that is launching under the All Day I Dream seal and Shanti Moscow Radio. Ah also Max Cooper. 
Whats next for Nicoorion? 
Next … I'm putting together a third EP that will see the light in a few months, you'll see the experimental chill line. In parallel I will start producing a more commercial project of the house of your dreams, I am already planning something with the Chilean producer OHMZ. And I am waiting for answers from some applications to international festivals that I postulated, so I hope to be able to show my music beyond the borders.
Follow Nicoorion: