Charles the Canadian-French man behind, Travel Space Sound, is putting his foot on the gas on his
music career and has quickly accelerated onto our radar with his debut single 'Last Dance', a bouncy yet
dark piece. With a catchy bassline and riveting beat built of echoing synths and a psychedelic guitar lick,
Travel Space Sound's 'Last Dance' makes for a warmly welcomed extension of electronic music.
Accompanying Travel Space Sound's exciting debut release is an action packed music video to properly bring his music to life.
The video was shot in Montreal,Canada and Produced and Directed by Dominique Caron and Sonia
Frickx under the Serie Noir imprint. The music video tells a story of a random homeless man who finds a
beautiful car with plenty of money in it, but also a girl who's been kidnapped by a mafia gang, stuck in the
trunk. The mafia gang and a detective are both looking for clues to catch the homeless man who is having
a night with no limits as he always wanted.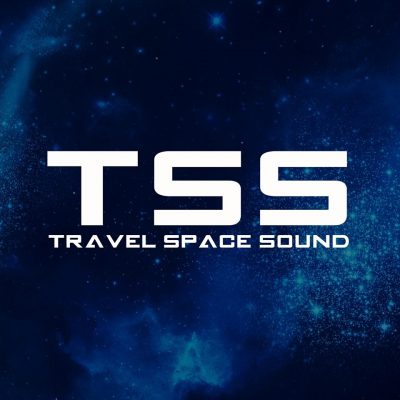 To give light to the interworking of Charles' project, we reached out for an exclusive interview. Get to know this rising talent loaded with potential and enjoy watching his growth from the beginning.
How has your upbringing influenced your music?
My passion for music began at a very young age. My older brothers showed me a lot of different artists and styles that followed me since those days. During my youth, I lived on severals different music mood.

From Dr.Dre to Rancid, Blink 182, Metallica and many more. All those styles, have always been part of me. I supposed that my Hip-Hop side was really stronger than I thought, which lead me into electronic music. 
What was the song writing process like for 'Last Dance'?
I would say that this writing process has been a very long one and also an unusual path, but for the better. I've started working on this song, almost 4 years ago. I remember just playing acoustic guitar in my basement, as most of the time, just trying to get a catchy riff out of my mind.

I was improvising old school rock song style, when I finally get the main bass line loop, which I thought was kinda cool. At the beginning, I didn't picture it as a aass part at all, initially I never thought to put this out on a track. Later that night, I went on my computer and just started playing on my keyboard, when this ideas came in to try the same riff but on a bass plugin.

After that, I would say that the 3/4 of the rest of the instrumentals were made in the same night. I was really into it, most of the riffs, notes and parts of the songs just came one after the other. I really liked producing it, when I'm really on that state of mind, I have the impression that everything comes so easily. That's one of the main reason I love making music.

The whole thing was still a draft and the song didn't upgraded for almost 3 years. Until in 2017, I met Dominic Caron a friend of mine who also produced the music video for that song. He introduced me to one of his friends, Thibaut Quinchon, who is working professionally in cinematographic sounds. He listened to my song and has started bringing cool ideas.

He's from Montreal and due to our day to day job, we had to work at a distance, but fortunately, we shared the same way to thinking, the same vision, so that made it a little bit easier. We worked a lot on the atmosphere of the song by working on distortions, plugins and rhythm. Those were Thibaut strengths on the project and it completed pretty well the whole thing. The already had vocals to it, but it wasn't sounding quite right yet.

So after 4 years, and having been working on so many other songs, I'm happy that I dusted it off to make it my first single and first music video.
How did Travel Space Sound develop?
My project for Travel Space Sound, has come from nowhere I would say. I started a couple years ago when I was putting my time between hip hop and electronic music production. I found this name while I was texting one of my friends about my music ideas and projects. Right after that moment, I've decide to begin to work really hard on my music and everything around it. To do everything in my power to make it work.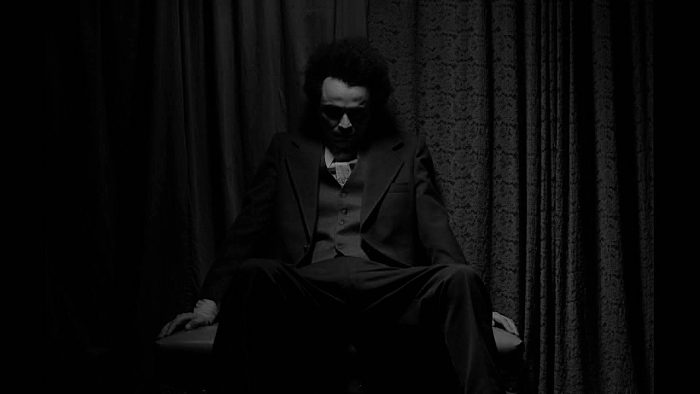 How would you describe your sound?
I would say the word ' different '. When I start working on a new song, the most important thing is to not make the same song twice. Each time I try to put out a different emotion, depends on how I feel. I never use samples. Technically speaking, I would rather say, bouncy, melodic and mysterious.

I love to explore melodic piano parts, to slow down a bit, to go in a darker zone, to play with variations of emotions during a same song. This could be called 'bi-polar melody'.
What is next for Travel Space Sound?
For now, I am still working on a lot of songs that I would like to released this year. Maybe an album or a couple of singles. I would also start doing some gigs, to live some new experiences playing my music live.

A second music video is something that I would love to do as well. I think it is important to put pictures to sounds.
What is your favorite part about making music?
The best part of making music for me is when I feel really inspired. I just sit down on my keyboard, guitars or whatever, and it feels like time has stopped. When I succeed to put myself in that mood, everything just develops easily, without thinking.
Do you have any life hacks?
I'm a father of two childrens and working from Monday to Friday. So, I would say that my free times are rare. As a parent, I spend all the time I can with my children and girlfriend before doing anything else. I have to choose my time to work on my projet wisely. Most of the time, I just wait that everybody's sleeping to go work on my projects for a couple hours and then I take the hours left to go to sleep a little bit.
It was a pleasure and motivating to hear from Charles. Pick up your copy of 'Last Dance' and keep up with his next moves via his social media handles linked below.
Travel Space Sound Online: Website | Spotify | Apple Music | iTunes | Facebook | Instagram | SoundCloud