Joseph Youngman (who we now know as Wolfgang Gartner) started making music under that alias toward the latter half of the 1990s, choosing to separate his already budding career as a deep house DJ from his next project.
While the prospects for his aspirations as a deep house DJ might have been relatively promising, Youngman's work as Wolfgang Gartner truly displays his talent.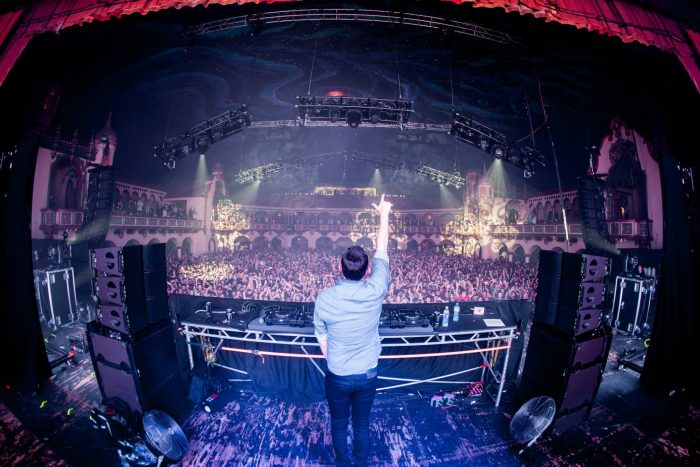 'Get Em' (feat. Eve) (2011):
'Get Em' exemplifies Youngman's ability to create complex, distinct tracks. The track has a lot of energy, and choosing to collaborate with rapper Eve only adds to this. Her aggressive style of rapping and unmistakable prowess brings the power of this angsty song to the surface.
'The Way It Was' (2011):
'The Way It Was' is an intriguing complextro-meets-progressive track. Unlike 'Get Em', it is definitely more about the melody, and stands out as a party starter.
'Feel Right' (feat. J Hart) (2016):
Youngman's more recent tracks, like 'Feel Right', show the more melodic side of his musical abilities. This song is notable for its feel-good aura, catchy vocals, and thumping bass-line. The lyrics also speak to something more meaningful. All around, 'Feel Right' is a great example of this artist's capability to diversify.
'Devotion' (2016):
On 'Devotion', Wolfgang Gartner melds warped vocals with a fun, future house beat. The infectious tune and the sick hook will undoubtedly get you moving.
'Looking For You' (feat. Negin Djafari) (2016):
The anthemic track 'Looking For You' exudes good vibes and it might be Youngman's best. The melody is very blissful, thanks to the massive synth line that carries the track. It is a full-fledged, electro-house gem, with soulful vocals and sincere lyrics.
Our shortlist captures some of Youngman's most notable work, but there is definitely a lot more to hear from this very creative artist.
Follow Wolfgang Gartner: