Presented by Dr Pepper
It is no secret that planning and preparing for music festivals takes extensive work. Ticket prices, travel costs, and other ancillary expenses make the pilgrimage to these gatherings a once in a lifetime experience for many. Often we choose to attend a music festival simply because of geographic convenience or because "everybody else is doing it."
Much of what makes music festivals unique are the up-and-coming artists and collaborations that you have the chance to experience often months prior to them being released. Impromptu jam sessions, guest appearances, and pop-up sessions at discreet corners of the venues provide unadvertised surprises that give attendees more value for the price of admission while establishing a creative platform for artists to expand upon their ideas and take it back to the studio — this is where the mastery takes place.
Collaborations such as these are currently pumping tunes out of the Dr Pepper One of a Kind Studio Sessions. Having performed at venues around the country as well as prestigious festivals such as Lollapalooza, RAC has had the ability to work with a talented and monumental trio of producers in David Andrew Sitek, RZA and The Hood Internet. It is these collaborations that keep the evolution of music flowing and keep unique new sounds coming. According to RAC:
The key to longevity as an artist is to really be yourself because then you're just doing what you really want to do and what you really enjoy.
And there is nothing that we enjoy more than music festivals.
As the festival schedules continue to roll out we implore you to be unique. Invest your time and money in to something that is not only an erected stage complemented by lasers and pounding bass, but a well-rounded experience that will leave a profound impact on your life.
Here are 5 EDM Festivals that are one of a kind.
Lightning in a Bottle
San Antonio Recreation Area – Bradley, California

Lightning in a Bottle began years ago as a private birthday party for three brothers and a celebration of nature. It was not until 2004 that the festival opened its doors to the public, since then establishing itself as one of the most unique musical experiences of the past decade. Since 2011 festival attendance has nearly doubled, from roughly 10,000 to over 18,000 voyagers seeking to expand their consciousness. Presented by The Do Lab, Lightning in a Bottle is a festival that will draw you in and spit you out an entirely different person, in the best possible way.
The flagship festival at the head of the transformational music festival movement, LIB taps in to the roots of instinctual human desire better than perhaps any other festival that exists on the circuit.
Through sustainability efforts, communal bonds, a focus on health and wellness, and creative self expression, LIB draws thousands of open-minded individuals to gather at the Southern California festival to not only rejoice in the celebration of music but the celebration of life. It is an event that challenges your way of thinking and invites you to be receptive to positive change. More of a family reunion than a festival, you will certainly leave this gathering with newfound friends for life.
Lightning in a Bottle is definitely succeeding in impacting, not only music festival culture, but society as a whole. While featuring four days of the most innovative alternative, live and electronic music that exists, the multi-dimensional gathering also offers yoga and meditation, live art installations including the Lucent Dossier Experience, slumber party camps, and more. And with an emphasis placed on leaving the venue better than when you arrived, LIB has earned four consecutive outstanding awards from A Greener Festival, a non-profit organization that focuses on adopting environmentally efficient practices.
Lightning in a Bottle is the perfect example of the whole being greater than the sum of its' parts. For more information and to purchase tickets visit the Lightning in a Bottle website by clicking here.
Gratifly Music and Arts Festival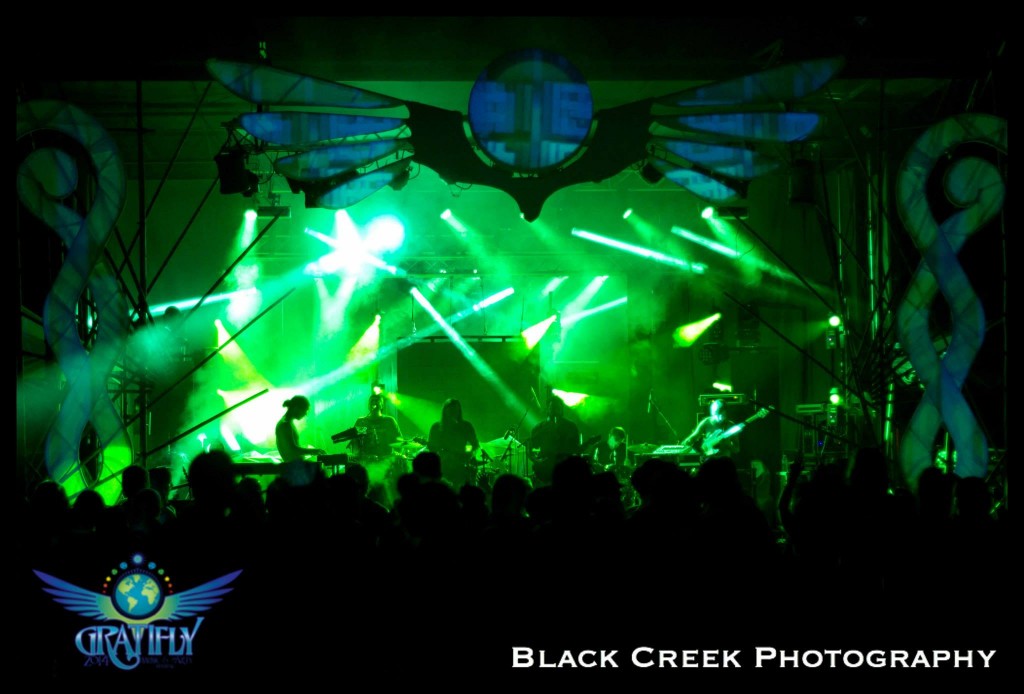 Avalon – Westminster, South Carolina
With tickets capped at only 2,500 you can rest assured that Gratifly Music and Arts Festival in Avalon, South Carolina is truly the transformational festival it promotes itself as. The festival promotes its core values clearly and abundantly. Attendees feel the family quickly upon arrival, helping fellow festival attendees and the event organizers alike with lifting, setting up of campsites and lending a helping hand.
It is clear that the people who arrived here not only understand the experience but also want to contribute to it. The festival promotes collective transformation, sharing of education and wisdom, mind and body wellness, integrity and community building. And with sustainable practices throughout, there is simply no part that won't leave you a better person than before.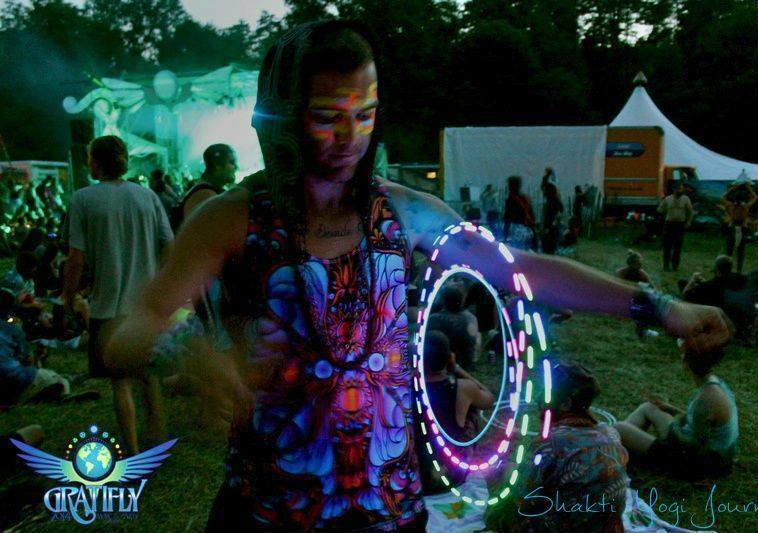 This is more than a music festival. You'll find yoga and movement workshops, ceremonies, sustainable and organic homegrown food, art experiences and even networking and learning spaces where you can pitch and share feedback about your business or ideas. Gratifly seamlessly blends a smaller scale music and arts festival with the general improvement of all who attend.
Did we mention there's music too? Funky, progressive and varied musical styles get people dancing and set the tone perfectly, bringing somewhat lesser known artists to the foreground where they can showcase how valuable their sounds truly are. You'll surely leave transformed, and now with an array of artists to become obsessed with. This years' headliners include some of our absolute favorites: The Polish Ambassador, Papadosio and OPIUO. Funky transformation and sustainable nature with a small group of awesome people at the peak of the summer? So much yes. For more information and to purchase tickets be sure to visit the Gratifly Music and Arts Festival website by clicking here.
Suwannee Hulaween
Spirit of The Suwannee Music Park – Live Oak, Florida
Nestled away in North Florida, the Spirit of the Suwannee Music Park is a venue that is as rich with musical history as nearly any venue in the country. Located on the banks of the Suwannee River sits 600 acres of land that is dense with the collective energy of music lovers and legends alike that have traveled to the park to witness performances ranging from rock and reggae to electronic throughout the years.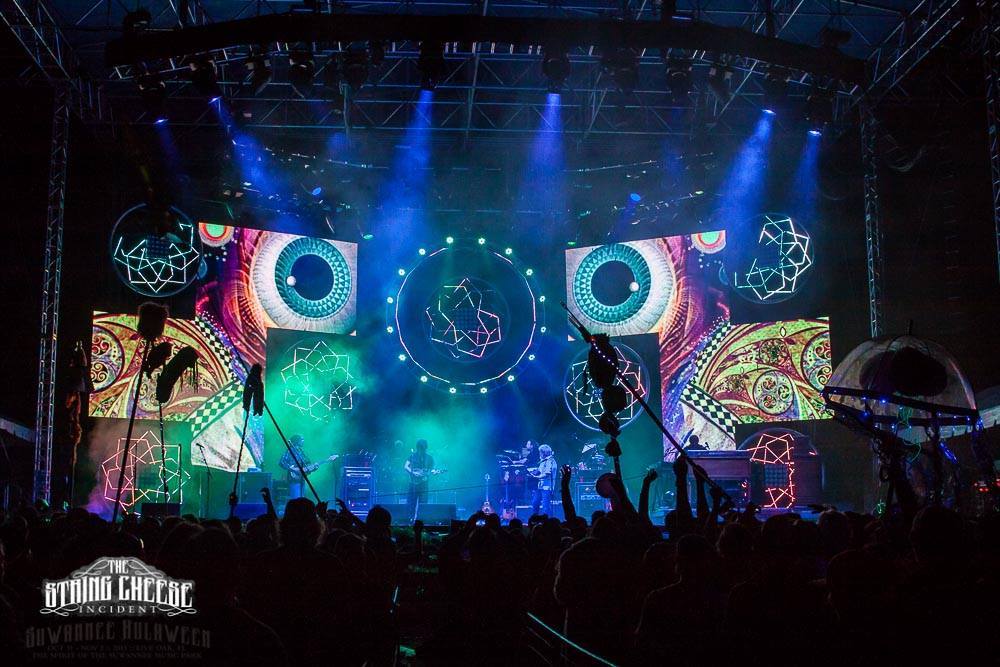 Upon entering the grounds you immediately consumed by energy so palpable that you are struck with an undeniable feeling that something special has occurred there throughout the years. The low-key communal atmosphere stems from campsites tucked within the forest along dirt roads that stretch down to the black waters of the Suwannee River where attendees can bask on the sandy shores, swing from rope swings, or just float along the current throughout the day. With multiple permanent stages, a general store, and large open field with views of the main stage for the event, there are plenty of options that will not leave you standing shoulder to shoulder as you experience your favorite music. This type of atmosphere and level of event production have led to the Spirit of the Suwannee Music Park receiving six awards from the Florida Festivals and Events Association Annual Conference.
In its second year, Hulaween will grace the festival grounds Friday, October 31 through Sunday, November 2. The fact that this camping festival falls over Halloween weekend makes everything that much more weird in the best possible way. Whereas most festivals find a select amount of festival goers dressed up in spirit, at Hulaween nearly everyone breaks out multiple costumes during their entire stay over the weekend, including many of the performers themselves.
This year features three nights of The String Cheese Incident, Big Gigantic, Beats Antique, Thievery Corporation, EOTO, and more. Not only will you find costumes at every turn of the head, but many of the performers construct epic Halloween theme sets that awake the spirits.
A family-friendly event for all ages, you do not need to worry about leaving your belongings in your tent and will leave the weekend feeling like you have made friends with everyone there. The spirit of music is alive and well at Spirit of The Suwannee Music Park.
To plan your trip and purchase tickets visit the official Hulaween website by clicking here.
Electric Forest
Double JJ Ranch – Rothbury, Michigan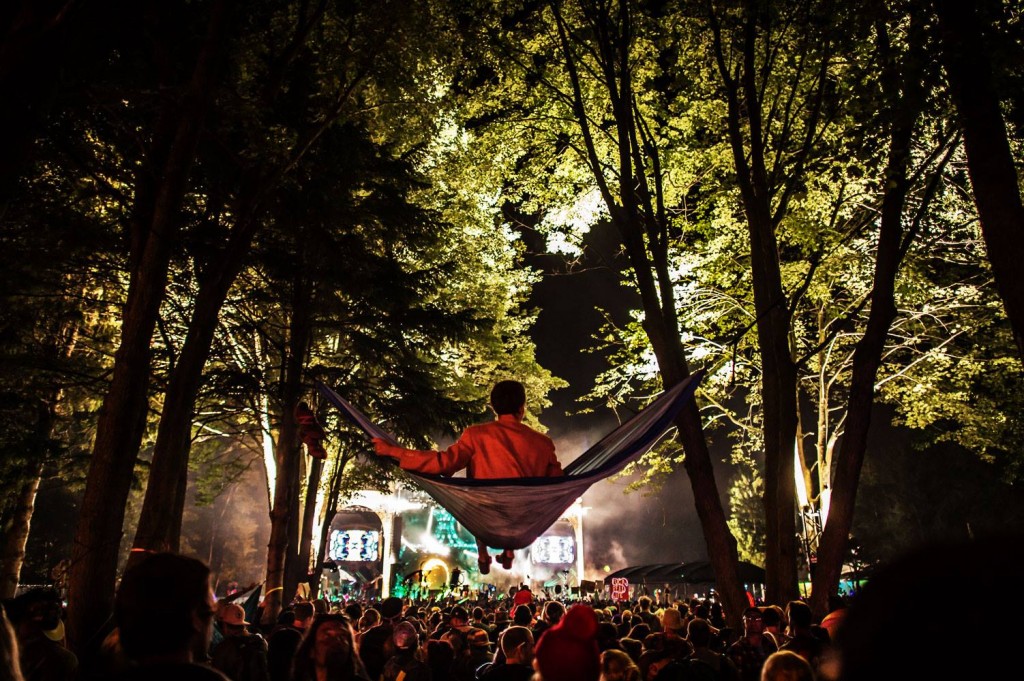 There are few music festivals that can seamlessly integrate the venue and surrounding nature with the event itself. Electric Forest seems to have nailed it by holding its annual event at what I can only describe as the perfect time of year in Michigan. Midwestern summer nights leave festival goers cool and comfortable while raving and sleeping, while the warm sun coats the festival grounds during the daytime.
Electric Forest attracts a massive, yet unique and eclectic group of music lovers that can range from String Cheese Incident and jam-band fanatics to trap lovers and house heads. The range of music styles is as diverse and unique as the venue and its attendees, which is part of what makes it so magical. The "Sherwood Forest" that lies between two of the main stages acts as a playground for attendees to be awed, surprised, humored, engaged and comforted. Its uniqueness and beauty is undoubtedly the main ingredient of Electric Forest, acting almost as the hub of the festival where the music is only a component of the experience.
This is what makes Electric Forest so unique, the overall experience. It isn't just stages and art installations in a field somewhere, it is the seamless integration of nature, people, music, large-scale production, food and enjoyment that permeates through the festival grounds at all times. It seems less like a festival and more like a small village party, where everyone seems to know and respect each other. Meanwhile in the background, the workings of a major festival continue to go off without a hitch. Never getting in your way, providing you with everything you need and nothing you don't.
For more information visit the Electric Forest website by clicking here.
Electric Daisy Carnival Las Vegas
Las Vegas Motor Speedway – Las Vegas, Nevada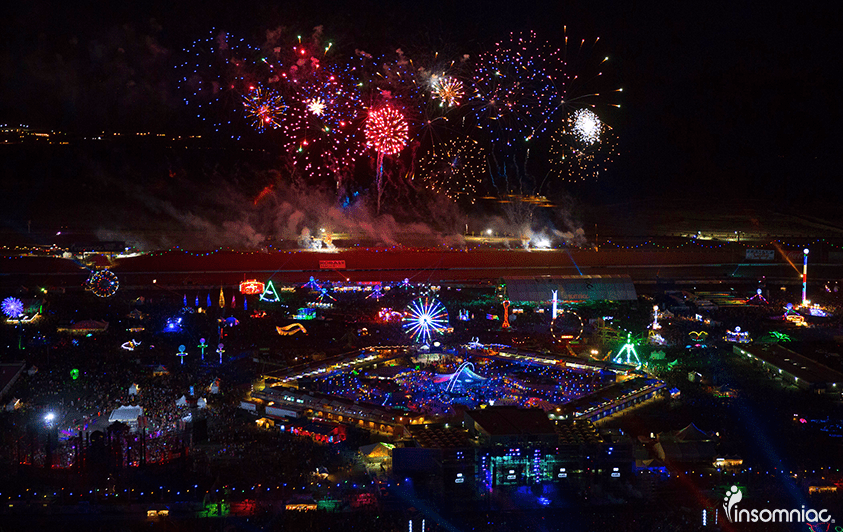 It is no secret that Electric Daisy Carnival is arguably the best electronic music festival in the world. Taking place every year in the Las Vegas desert, EDC has come to be known for its star studded lineup that includes every big name artist in electronic music in addition to some of the biggest stages ever constructed in the United States. The Insomniac Events team and CEO Pasquale Rotella leave no stone un-turned when it comes to giving attendees the best an event can offer for the price of admission.
With over six stages and multiple pop up sets throughout the Las Vegas Motor Speedway in addition live art installations and carnival rides Electric Daisy Carnival Las Vegas provides the platform for each of the over 400,000 attendees to create their own individual experience. The festival itself is about so much more than the music. Stages are conveniently located in areas that maximize the amount of room for people to dance until the sun rises and set times are strategically staggered allowing you to catch snippets of each and every performance as you choose.
There is a reason that hundreds of thousands make the annual pilgrimage to the Western United States each year and the event is only getting bigger, with talks of expanding to two weekends in 2015. To stay up to date with the latest EDC Las Vegas news be sure to visit the official website by clicking here.