With a growing oeuvre on 152 Records and an impressive back catalogue including releases on Most Addictive and Adapted Records, Rome-based producer Hysterism is poised to do big things, having already gained plaudits from names In bass music as revered as Dirtyphonics, Far Too Loud and Pendulum's KJ Sawka. While his repertoire includes dubstep, trap and drum and bass, the distinctively masked DJ's latest offering "Rabbit Hole" showcases yet another string to his bow: glitched-out bass house. The track will be available exclusively via Beatport starting today, 2 August.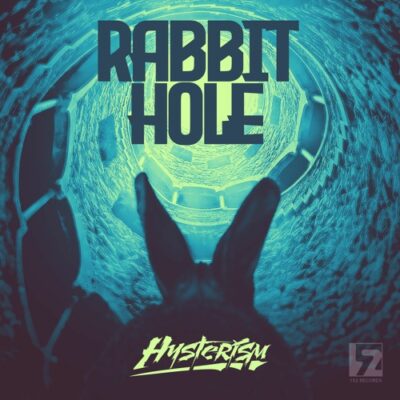 Opening with a minimal, DJ-friendly arrangement of thumping kicks, contorted bass growls and propulsive cymbals, the inventive number soon snaps into a breakbeat passage, pierced by nostalgic rave stabs and laden with a hedonistic spoken vocal sample. "No more time to be in control / Down the rabbit hole we go", insists our narrator, foreshadowing the wild ride the listener is in for. Reaching an exhilarating climax, the track erupts into a bustling bassline, flitting between gritty, modulated screams and shuffling, percussive plucks with masterful precision.
Switching up the rhythm for the song's equally thrilling second drop, Hysterism centres the composition around the plucked bass to create a soundscape not dissimilar to traditional deep house, but nonetheless decorated with his signature giddying chops to ensure that the track is packed with surprises through to its final notes. Resultantly, "Rabbit Hole" makes for a hell of an experience, and will no doubt have listeners longing for the return of clubs; after all, tracks like this are made to be played loud!