North Coast Music Festival arrives September 2-4 at Union Park in Chicago, IL. Some of the new additions to the already stacked lineup are trap heavyweights Brillz and Bauuer, house extraordinaire Sam Feldt, and electronic powerhouse The Polish Ambassador.
From hip hop and jam bands to funk and electronic dance music, this year's festival will provide something special and enticing for every type of music lover.
Check out the stacked full lineup below – tickets for this year's festival are currently on sale HERE.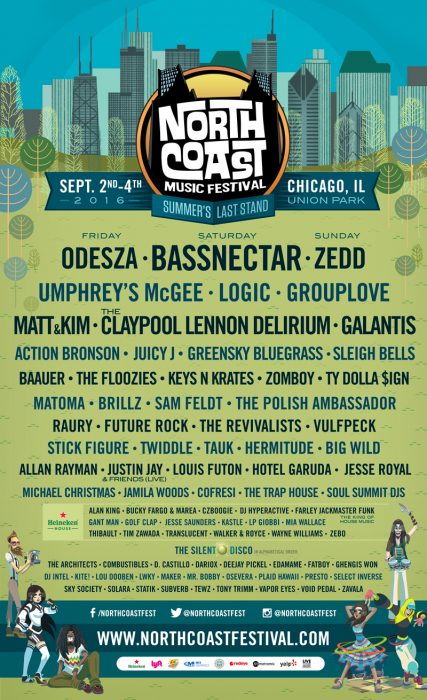 Chicago Tribune:
"Whether it's EDM, grooving to a band or a mix of both that fans sought, North Coast's lineup is well tailored to satiate an array of tastes."
Consequence of Sound:
"North Coast offers a medley of sounds across R&B, funk, electronic, hip-hop, and the distinct noodle of a jam band or two."
Beatport:
"NCMF thrives on this eclecticism. Sure, not everyone is down with everything, but at any given time there is something for everyone."
EDM Chicago:
"Through their luscious lineup and fire festival grounds, the folks at North Coast have created an environment that fosters the most positive vibrations in the Chicago festival scene." 
Follow North Coast Music Festival: