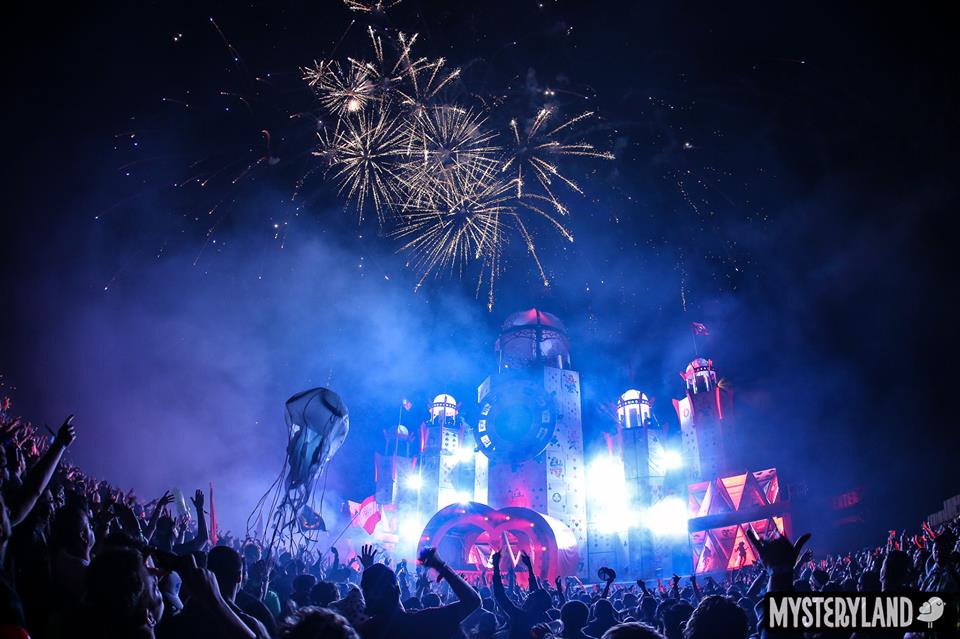 The official Mysteryland 2014 after movie has been released and encapsulates all the beauty that occurred over that spring weekend in upstate New York, leaving a lasting impression on the electronic dance music community.
The five minute production highlights all of the music, art, and production that contributed the profound experience that was Mysteryland.
"Something took place here. Something happened here. And it's still happening. Back in 1969 we were given a blank canvas and we painted our own picture. And what we painted was Woodstock. So you know what we're doing now? We're going to present these young people with a blank canvas and, already, they're coming out with a beautiful picture." – Duke Devlin – 'The Hippie That Never Went Home'
A beautiful picture indeed. Thousands descended upon the festival grounds to create moments that will live forever in music festival lore.
Check out the official Mysteryland 2014 after movie below.