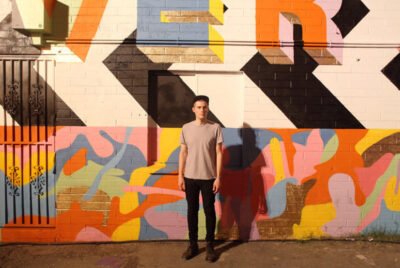 Are you the next up-and-coming musical talent? If so, Mountain Dew is giving you the opportunity of a lifetime.
The explosion of the electronic dance music industry has led to hundreds, if not thousands, of artists gaining notoriety through online virality. Platforms like SoundCloud have played a huge part in this, as users have the ability to seamlessly share music across all social channels. This has led to producers such as Kygo going from relatively unknown to international superstar in just a matter of months.
Through a collaboration with SoundCloud, Mountain Dew has launched Green Label Sound. An open call to any musicians and producers, Green Label will grant one lucky winner a $50,000 grant to record an EP, produce a music video, pick the brain of the legendary RAC, and perform on stage at the Green Label House at SXSW.
SoundCloud Head of Sales Dan Gerber recognizes the magnitude of his platform and how the influence it has in catalyzing careers.
At SoundCloud, we're working every day to provide the best platform to creators, so we're excited that Mountain Dew is using it to host its Green Label Sound: Open Call talent search. With 175 million monthly unique listeners globally reached by our platform every month, there will be a huge audience to hear the finalists.
After playing a heavy hand in the highly successful One Of A Kind Recording Studio, RAC is back at it with Green Label Sound.
After years of doing remixes, I released my first original track with Green Label Sound. Their support kick-started a whole new side of my career. They gave me resources to do things that I had no way of doing on my own. I also owe a lot to SoundCloud. They've created an environment for artists to flourish and find a fan base, which didn't exist before. I'm thrilled to work with DEW and SoundCloud for Green Label Sound: Open Call and it makes me so happy that they are continuing to support new artists.
The contest is now live and will run through Friday, December 26, 2014.
Regardless of genre, all musicians are invited to participate.
After submitting an original work, all entries will be evaluated by a panel that includes RAC and Marc Ecko, Founder and Chief Brand Officer of Complex. Ten talented semi-finalists will be selected before consumers are given the opportunity to vote on the winner between January 19-30, 2015.
Says Vice President of Marketing for Mountain Dew, Greg Lyons:
So many of today's biggest artists began their careers by simply uploading their music and sharing it online. Through Green Label Sound, Mountain Dew has a rich history of giving emerging artists the support and platform they need to make it big. We are proud to continue that legacy, and to be part of introducing the world to the new sounds that will continue shaping youth culture.
Think you have what it takes? Submit your sound by clicking here.
For complete rules for Green Label Sound: Open Call, visit the official contest website.
Watch the Green Label Sound showcase from SXSW 2014.