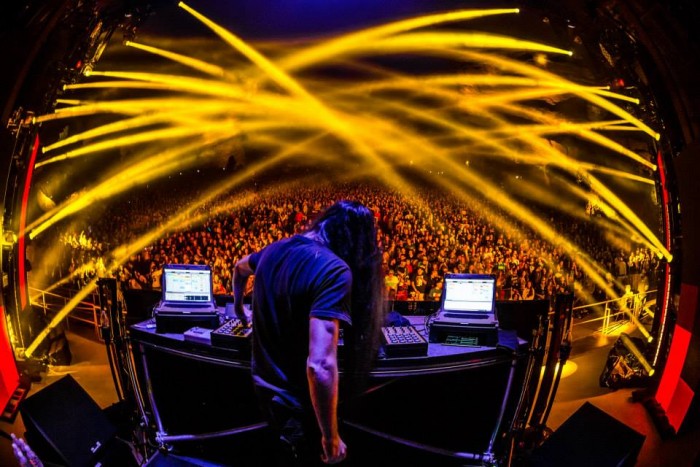 Is Bass Center going into the festival space in 2016? The world can only hope.
In a quickly deleted announcement on Bassnectar.net, the nectarine leaked what appears to be the first info regarding a Bassnectar-curated camping festival: Bass Center 2016.
The post originally stated: "To make it even more fun, we have a special surprise for 5 lucky chocolate lovers. Hidden inside 5 of these bars are Golden Tickets, each offering free weekend admission to next year's 'Bass Center 2016' (2 full weekend VIP passes, plus camping)… more info to follow on that!"
Bassnectar quickly followed the post removal with:

Stay tuned as we'll keep you updated with most up-to-date news as more details are revealed.
Click here for more of the latest news from around the dance music community.