Well Spencer Brown has been killing it. Grabbing the dance floor with music that can be described as a mixture of deep house and trance, the young Producer is not to be missed. He just released an EP titled Sapporo on Anjundeep after holding down sensational sets during Ultra and in support of Above & Beyond during their legendary Miami Music Week event.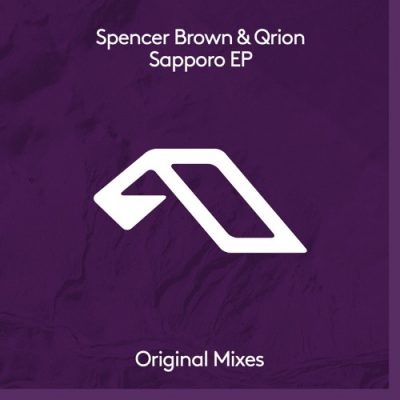 Listen to Spencer Brown's Sapporo EP [Anjunadeep]:
Find out what in the world Spencer Brown has been up to in our latest exclusive interview.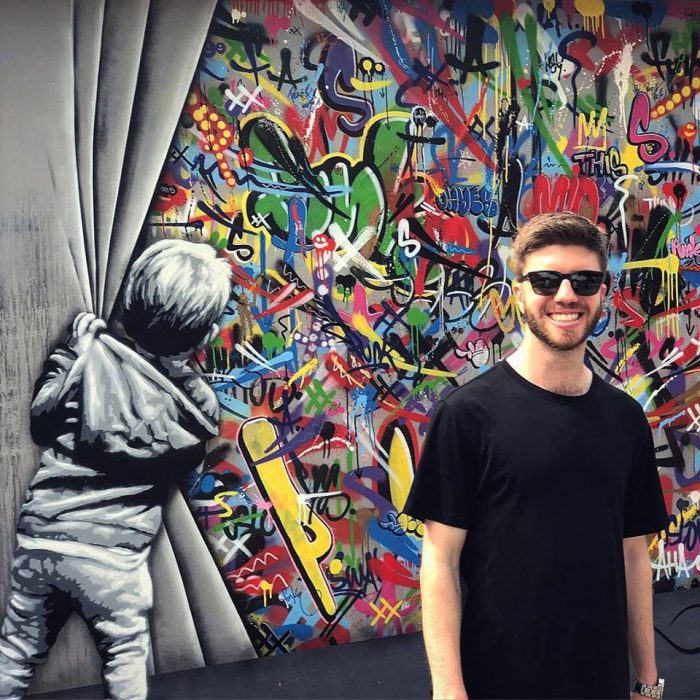 Looks like you just got back from a relaxing vacation. How was that? Where did you go or is your secret hideout classified? Along our travels, what has been one of the coolest things you have witnessed?
For the first time since I started touring full time as a job, I went off the grid and went to Carmel, CA (a couple hours south of San Francisco) with no work to do and no phone. It felt glorious. When you travel for work every single week, that doesn't really feel like a 'vacation,' but you certainly get to see some incredible parts of the world! I love performing in other countries – definitely the Australian tours and European tours have been highlights for me.
That is such a nice place, I love going to visit my Grandma and family out there. You got your foot in the door of the music industry under Avicii's LE7ELS and got the opportunity to tour with Tim, how awesome. What was it like working and touring with him? Did you learn anything from him that you will carry with you for the rest of your life?
It was an absolute honor for me; he inspired me to start making progressive house when I was in high school. To be recognized by the legend himself left me speechless. Seeing how he worked in the studio and his performances every night were definitely highlights.
We have thoroughly been enjoying your sound. It is super clean, uplifting and hits the right frequencies that soothes the soul. You find a beautiful pocket of sound using trance and deep house elements, among others. Your track 'Dont You Know' has made many of our playlists on thatDROP.com. What was your track writing process for 'Dont You Know' and other releases? 
Thank you so much for the kind words. I always grew up with progressive house and find it helpful to take inspirations from various genres, from deeper stuff to techno, from trance to more indie stuff. I wrote "Don't You Know" my senior year of college – there was a party going on downstairs, and I was about to join; a voice in my head told me to write one final chord progression for the night before partying. I wrote 95% of the track in about 20 minutes and put it away. I finished the track almost 3 years later! All I use is my laptop and headphones really. I don't own any hardware. I have about 200 sample banks I've accumulated over the years from the internet and friends 🙂
When did you start DJing and producing music, how old were you? Where was your very first show? How did that go? When did you realize pursuing a career in music was your path?
I started DJing when I was about 11 or 12 years old and started producing when I was about 9 or 10 years old, maybe even earlier. They were totally separate things until high school when I started DJing what I'd produce. My first show was my school's 8th grade mixer – crazy party with like 80 thirteen-year-olds! I suppose when I started working with Avicii, I realized that this could eventually be my job.
Right now you only have a few shows on the horizon. Will you be adding any to your summer schedule? Can we look forward to another Extended Sunset performance soon? If not, how do you plan on using your time?
There are plenty of shows this summer to be added. Can't wait to announce them all. There will be one more Extended Sunsets this summer – it's in one of my favorite cities! Details soon.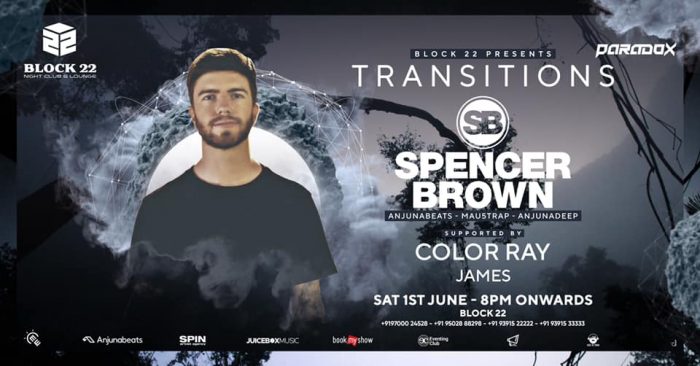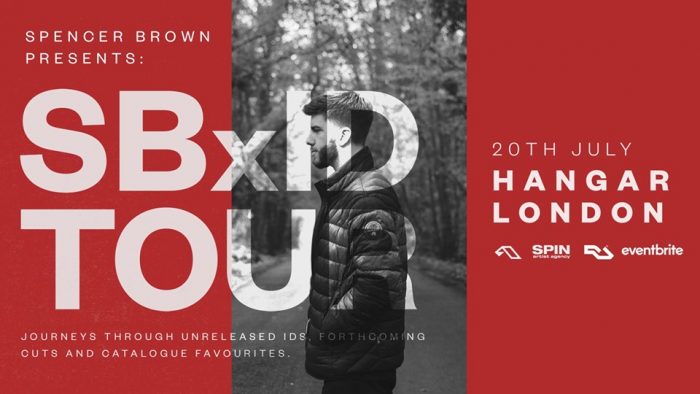 You just released a dark techno track with Raito titled 'Star Allies' due to fans pleading it's release after attending your sets. What about these darker tracks do you love? How did this collaboration come into fruition? Where does the track's name come from?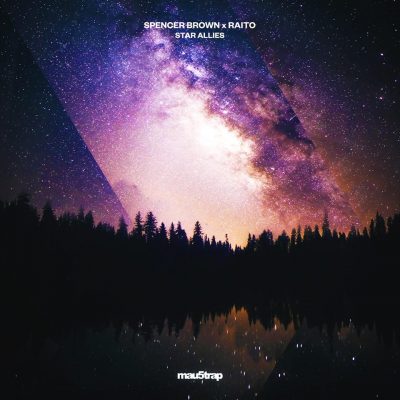 I love playing diverse sets – touching on deeper stuff, progressive stuff, techno stuff, and trance stuff, while all being progressive at the end of the day. I think the techno records are good to lift the room when I need to bring the energy up. I wing every set and read the crowd, so having the darker stuff in my repertoire is always a great tool. I was a huge fan of Raito and saw he'd be in LA so I hit him up on Instagram, and we made it happen! It was his idea for the name.
What are some other tracks you enjoy playing during your sets lately?
I only have been playing my own music lately, even for 3+ hour sets. I really enjoy playing unreleased and untitled stuff that no one has heard before.
True, your unreleased material must run deep! Damn, your initial flight to Australia sounded scary with the electricity problems. What was running through you mind? What are 3 simple things that you truly appreciate about life? What is one thing on your bucket list?
I was hoping I'd make it out alive! Luckily we did and nothing happened. I appreciate the people in my life, the beautiful places I visit, and doing this as a career. I'd love to play a show on every continent (maybe not Antarctica..but it could be cool!).
What an honor it is to be a part of the Recording Academy and getting to vote for the Grammys. Who did you vote for?! Electronic music is getting more and more prevalent in the Grammys. How do you feel about this evolution of underground electronic music emerging into the mainstream?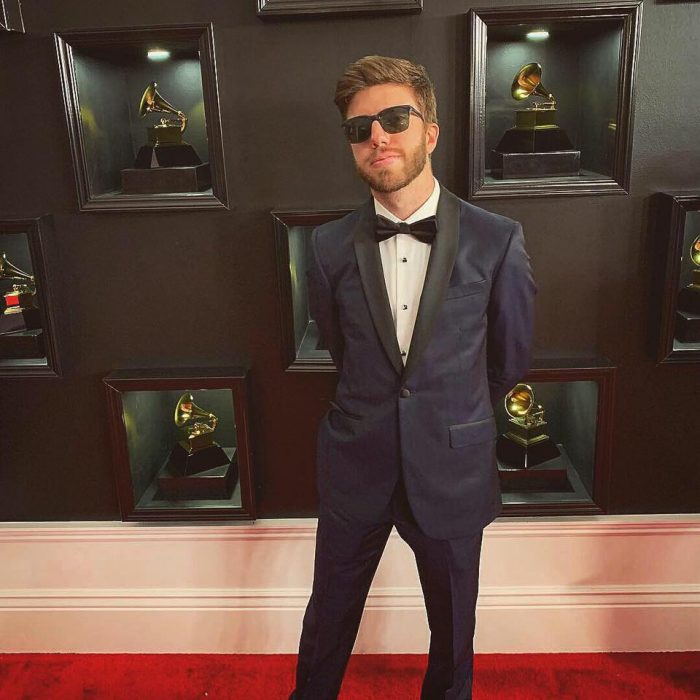 I voted for my hardworking friends who made it into the final round! It's great to expose electronic music to more people.
You mention you practice meditation and living in the moment. How do you bring your focus back to the moment? What styles of meditation do you like doing?
I've been practicing meditation for over 5 years now. I don't really know what style or discipline it is, but it works for me. I like to go somewhere beautiful or inspiring, close my eyes, then focus on being as present as possible for 15+ minutes. Notice all the sounds, the wind, your breath, the clothes, the feelings on your body. It's refreshing.
Do you have any life mantras you live by?
Be present.
What is your spirit animal?
Wolf.
Keep up with Spencer Brown's next outings, especially his Extended Sunset set via his social media handles because you are in for a certified good time.