What happens when you take the largest independent music cruise company and the largest floating music festival in the world and combine it with the providers of the ultimate Spring Break experience?
You get something that can only be described as absurd, ludicrous, and completely lunatic. If it sounds outrageous, that's because it absolutely is – in a good way. Get ready because the ultimate Spring Break party has taken its form in the shape of Inception at Sea.
The newest of EDM cruises, Inception at Sea will set sail on March 11 from Miami en route to Great Stirrup Cay in the Bahamas before returning home March 14. For 72 hours, you will be completely immersed in nonstop music featuring the world's top artists, with themed parties, private island parties, an all-inclusive open bar and so, so much more!
Inception At Sea is the first-ever fully chartered, all-inclusive, Spring Break cruise and here are all the reasons why you should go:
It's the very first one, like… ever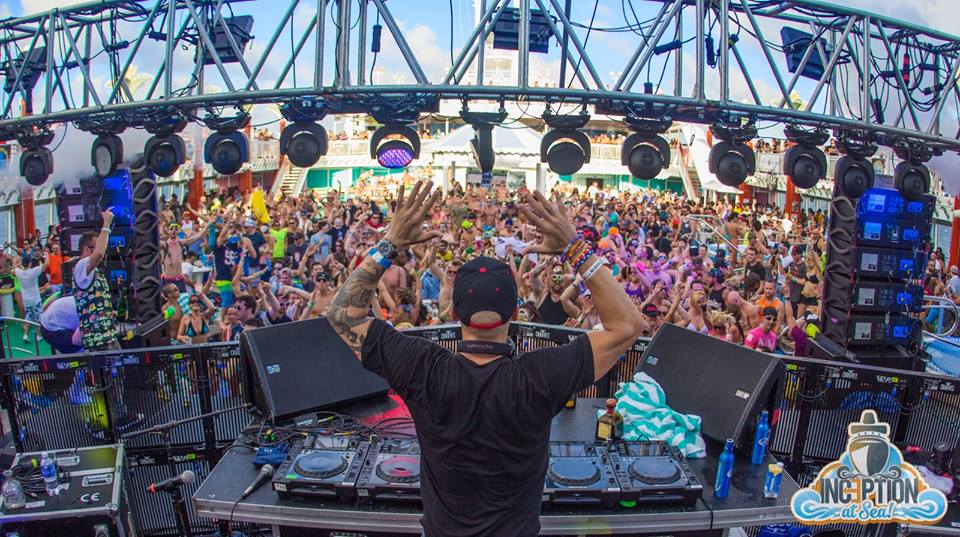 There's something bittersweet about going to an event in its first year and Inception is no exception (no pun intended). Since it's the first time for everyone, nobody knows what to expect and for some reason, our cool factor seems to rise when we we're able to say we went to the very first one.
Plus, there's really no better way to spend Spring Break than by partying on a cruise and taking your place in history. If all goes well, this will be the first of many as you'll become part of a family with like-minded people who love to party just as much as you do!
The Best in the Business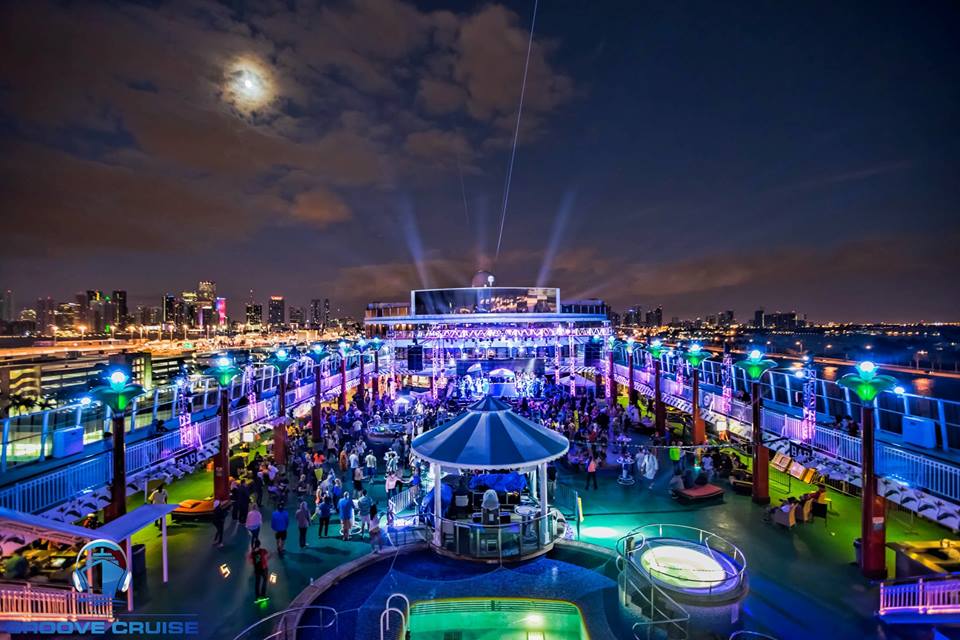 Inception At Sea is brought to you by Whet Travel, The Groove Cruise and StudentCity. Get ready to have the time of your life while onboard because the best in the business have combined their skills and experiences to create the most amazing, all-inclusive party in the world!
Whet Travel is the world's largest independent music cruise company whose mission is to excite lives by creating extraordinary experiences that connect communities with their passions. The team is a family of diverse individuals who have an enthusiastic belief in their values and each other.
Since 1987, StudentCity has gained a reputation for sending over 20,000 travelers per year to amazing tropical destinations in order to experience the wildest parties, most beautiful beaches and the best Spring Break resorts, all in one package. Over 20+ years, they've established a solid reputation for providing the ultimate Spring Break experience for over 400,000 college students.
The Groove Cruise is the largest floating dance music festival in the world and their mission is to create the largest and most exciting, unforgettable weekend experiences on Earth. With over 23,000 lives changed and a satisfaction rate of 99 percent, clearly, they know how to throw one hell of a party.
When you take the best from each sector and combine their unique skill sets, the resulting product is Inception At Sea. Get ready to have the best 72 hours of your life!
It's Spring Break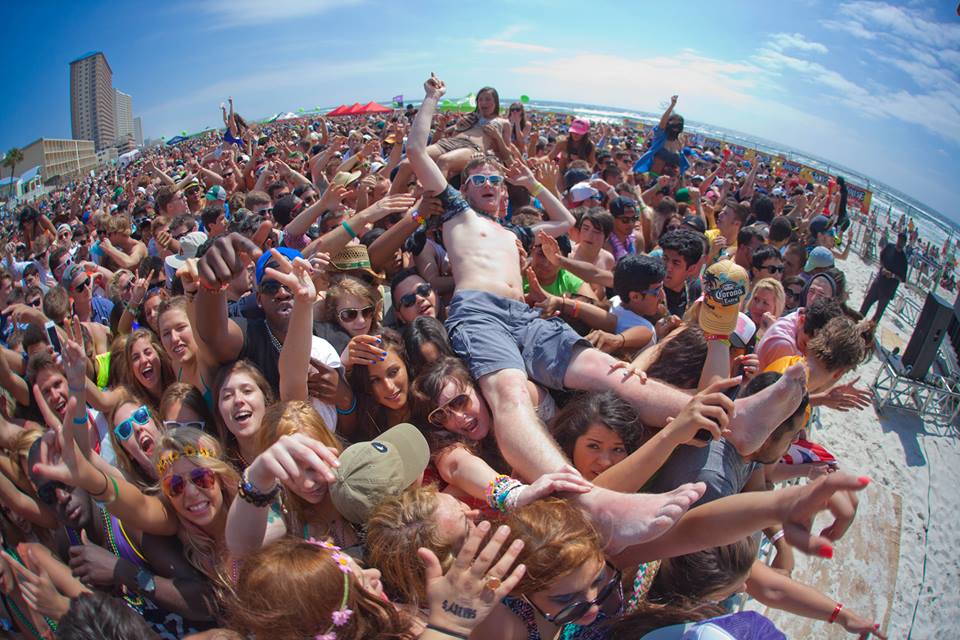 Spring Break is the time to let loose, soak up the sun and get your party on. Sure, you could go to Panama City Beach, Daytona Beach or Cancun for Spring Break, but what if you took the atmosphere of all those places, put them on a cruise line, and added in a bunch of world famous DJs? That's what you're in for when you aboard Inception At Sea.
Every single moment of the cruise is mapped out for you, so don't expect to get any down time. Inception will provide some of the best parties, with the best DJs, in the best locations. There won't be one, single moment when you won't be able to find at least one party going down somewhere on the ship. From sunrise, into the day, throughout the night, and into the wee hours of the morning, you'll be able to party for as long as you can stand.
Two Days in the Bahamas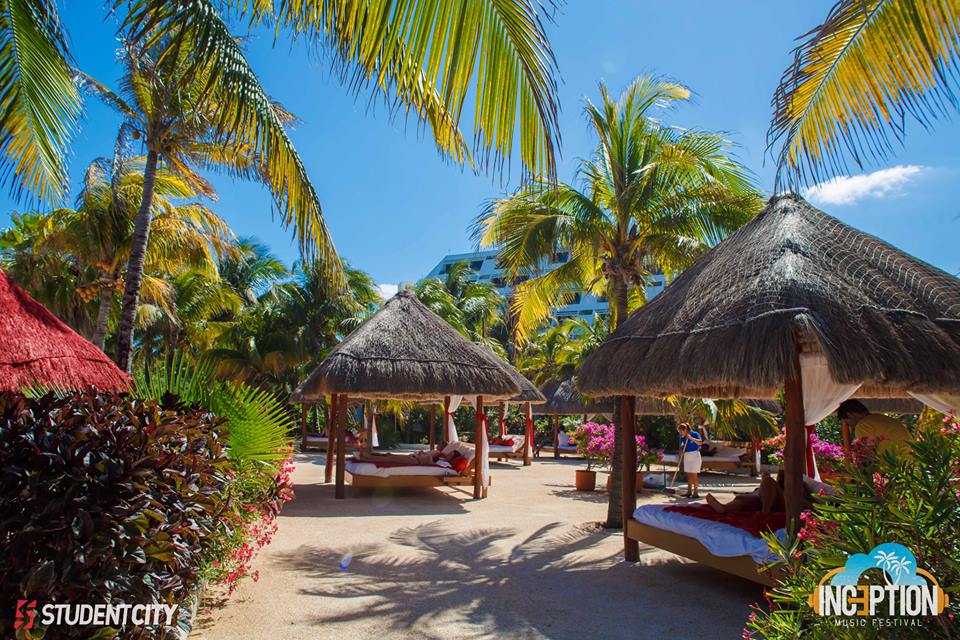 Inception At Sea will bring you to Great Stirrup Cay – Norwegian's very own private island in The Bahamas. For two wild and blissful days, you'll be raging with the sand beneath your feet, the warm Bahamian sun in your face, and the sickest beats pumping through the air. Get ready for outstanding headliner sets, which will play on into the early evening hours.
Not only does Great Stirrup Cay feature a beautiful landscape, but also an 8,500 square foot beach buffet that includes a pizza making station, two grills, hot and cold food stations, and fresh salads, fruits, and breads.
Come party all day long under the warm Caribbean sun with amazing people, eccentric vibes and heart pumping music!
Inclusions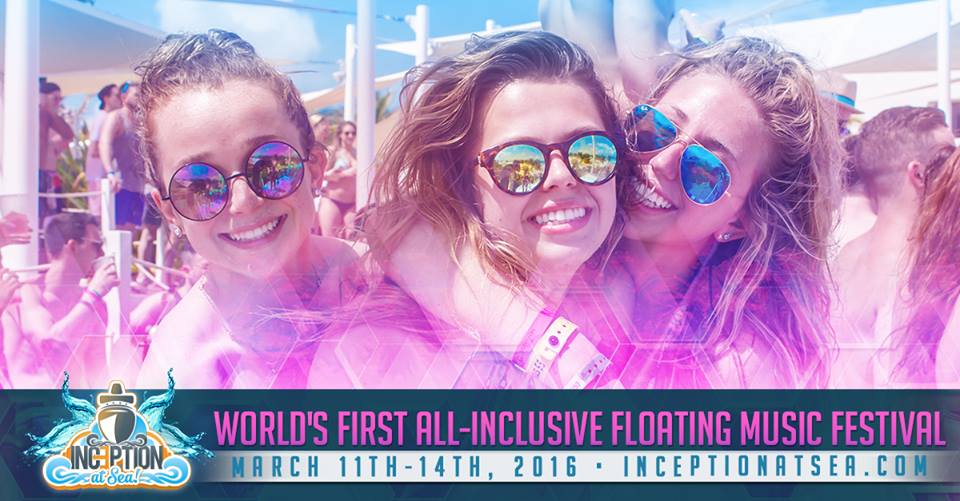 The best thing about Inception at Sea? More inclusions in your ticket package than you'd find and get on any other Spring Break cruise, including an open bar! Yes, you read that correctly. Every cruise fare includes an all-inclusive premium open bar, beautifully crafted menus in two main dining rooms, a help yourself buffet, and a variety of casual cafes, grills, and on-the-go options.
Plus, themed parties, private island events in the Bahamas, and every party on board is also included in your travel package.
Amazing Lineup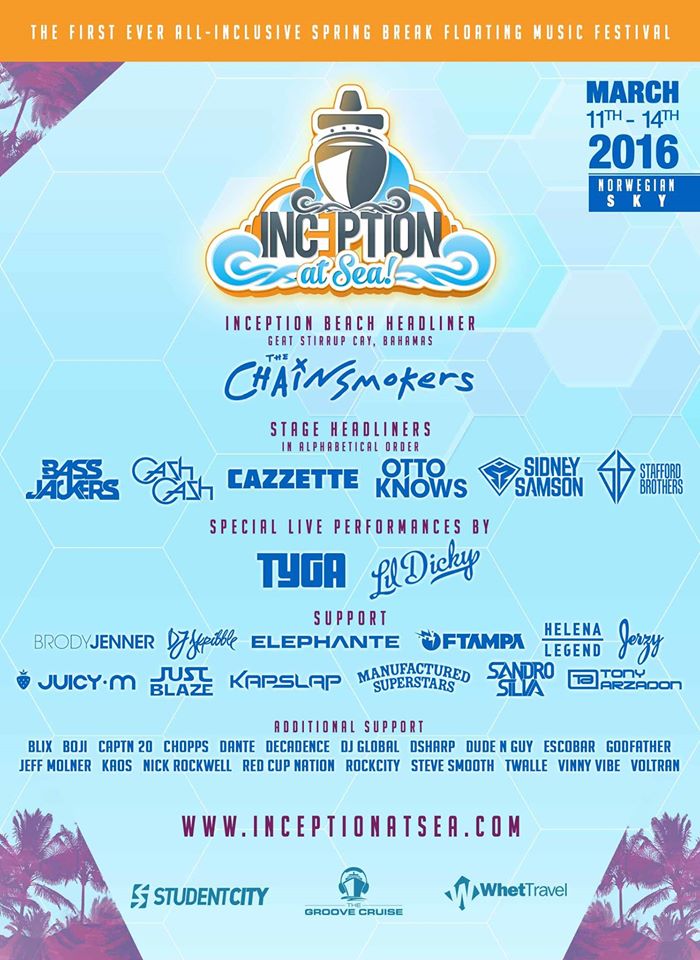 Put simply, the lineup for Inception At Sea alone, should make you want to go. It's going to be one hell of a party with The Chainsmokers, Bassjackers, Cazzette, Cash Cash, Sidney Samson, Otto Knows, Tyga, Lil Dicky, and more.
Not only will Inception feature the world's top DJs, but local and national talent and contest winners as well, paving the way for a lineup packed with energy and diversity.
Parties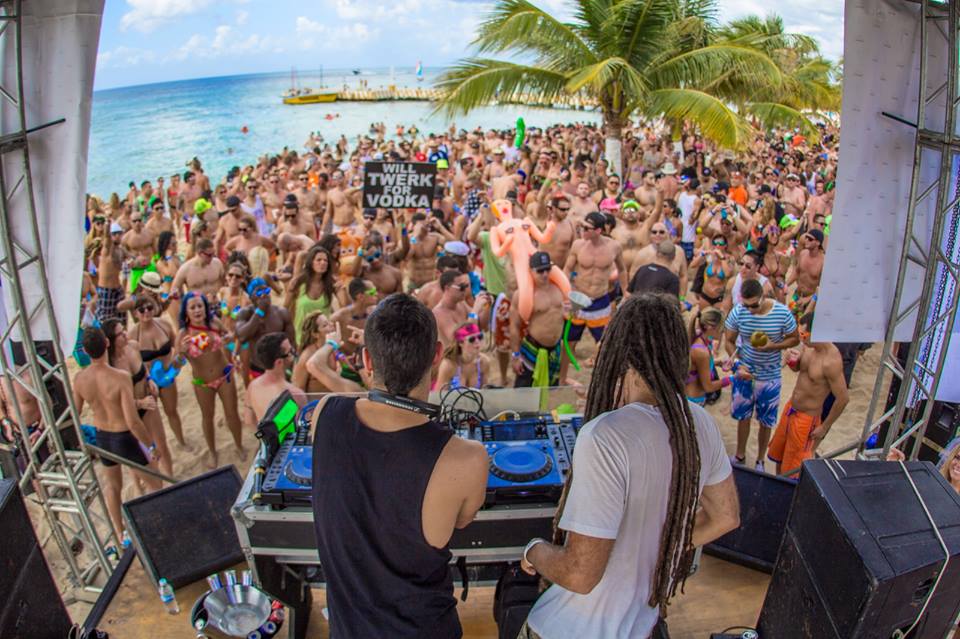 The entire duration of the cruise is packed with nonstop parties of all different types. From the moment you board until the moment you get off the ship, you'll be partying harder than you've ever done before.
Expect to kick off with one hell of a Welcome Party and say goodbye to the mainland in style. From there, you'll endure all kinds of themed parties such as, Team Spirit, Let's Get Nautical, a Pajama Party, Superheroes and more. Then, you'll be raging for two days on the white sandy beaches of Great Stirrup Cay, surrounded by gorgeous turquoise water with some of Inception At Seas' headlining talent.
Now, what would a floating music festival be without pool parties? There's only one rule up on the main deck and that is to dance, not walk. Pool deck parties are where things really heat up and you're not going to want to miss a single moment of the action that will take place.
After spending all day either at the beach or by the pool, head over to the theatre at night for some of the weekend's main events. Expect state-of-the-art sound and lighting, unique performances, world-class DJs and performers, and a crazy theme to top it all off!
When you're on a nonstop party cruise, there's no other way to end your night or start your day than out on the open waters at a sunrise party.
So get ready to party harder than you've ever done before with free drinks, top talent and the best dance moves you've ever seen!
Fall In Love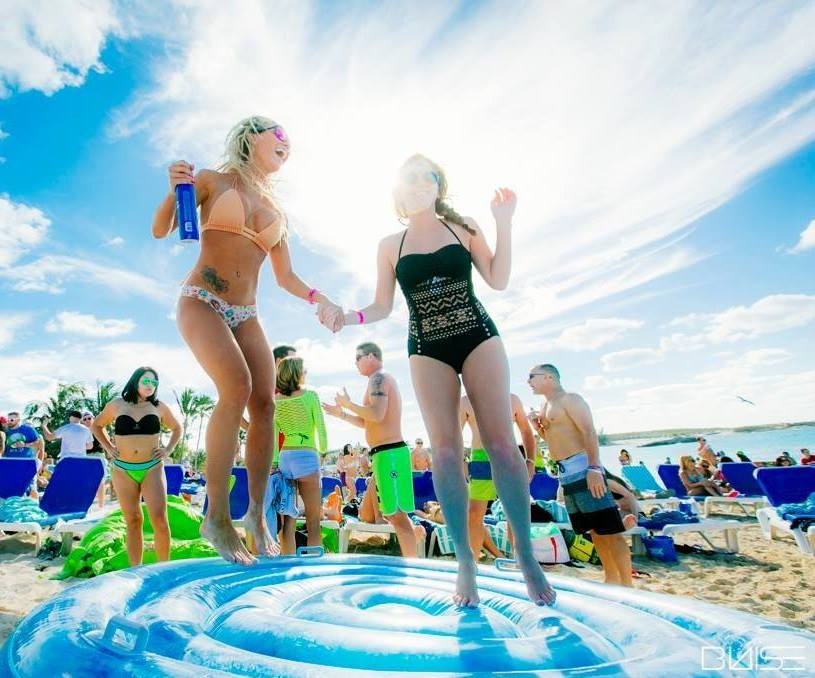 Get ready to fall in love with Inception At Sea.
When you're surrounded by the ocean, taking in the fresh air, and soaking up the Caribbean sun, the atmosphere is perfect for falling in love. Whether it's with the ship, with a new artist, or with a special someone, your bound to fall in love with something (or everything) on Inception at Sea.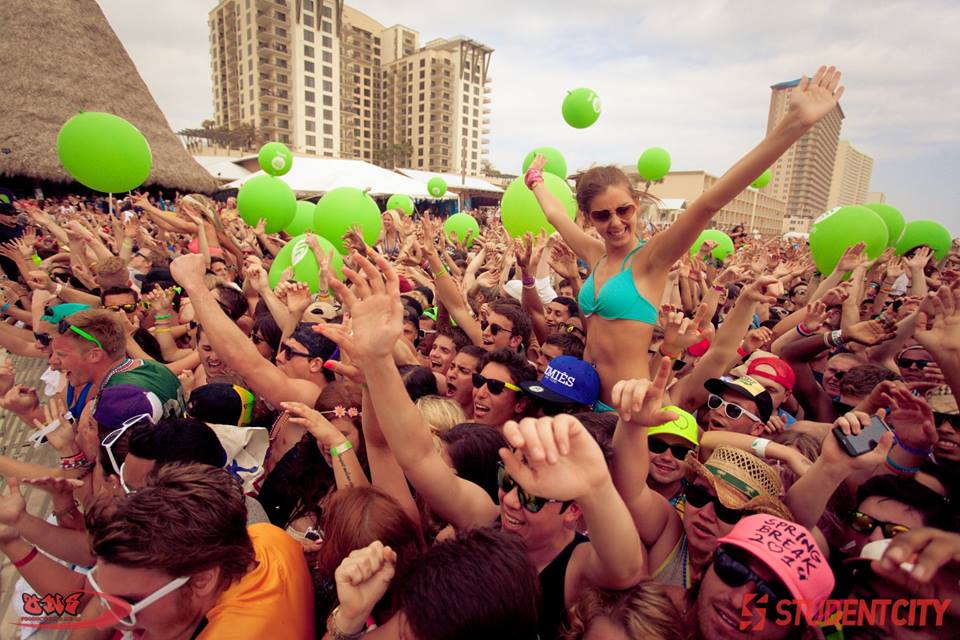 You're in for one hell of a party and the best 72 hours of your entire life when you board Inception At Sea. Don't miss this epic, life-changing Spring Break experience.
Click here to book your cabin today!
Check out our aftermovie from Inception at Sea 2016 and get a taste.