Electronic dance music is more than music. For most of us, it's a way of life, and we represent that lifestyle proudly. The scene is bigger than ever and companies are cashing in on our dedication by churning out some pretty gnarly threads. From everyday wearables to unique festival fits, EDM fans have an overwhelming amount of outfit options to suit their fancy.  To help weed out the wankers, we have the fashionable deets on some of the hottest electronic dance music clothing companies.
Team InMind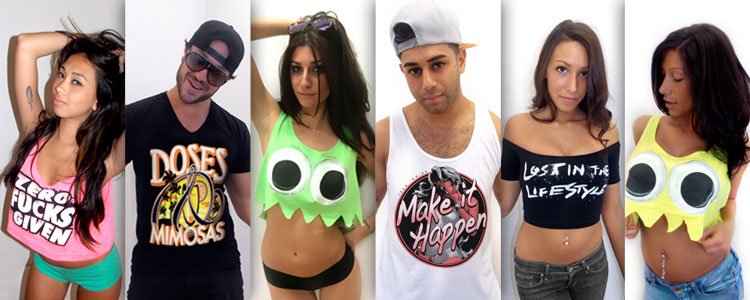 "The brighter, the better" is the motto, at least in festival land, and New York-based Team InMind has got some of the brightest threads on the block. From sunrise to sunset, and right back around to sunrise, Team InMind has the gear to help you shine at any event. From graphic tanks to bootylicious boy shorts, this brand has a little bit of something for everyone.
Bad Kids Collective

Our friends over at the Bad Kids Collective bring a whole new level of chic to electronic dance music apparel. Based out of both New York and Philadelphia, this company oozes sophistication and adds a dash of hip. Taking it one step further, Bad Kids allow you to be a part of their design team and help bring your design concepts to life.  All you have to do is drop off your idea at their Custom Shirts page and they'll hook you to with some price quotes.
Into The AM

Based in Anaheim, California, Into The AM set sail back in 2012 with one goal in mind: to capture the essence of EDM with wearable art. Into The AM saw a need for self-expression beyond the all-too-popular "Where's Molly" tanks and typical neon graphics. Treating clothing as a canvas, rather than a billboard, the gang fought to bring a sense of sophistication to the party with their gear.
iHeartRaves

With retail locations in Los Angeles, San Jose, and Dallas, iHeartRaves is geared up to serve you, the mega-raver. Aimed at inspiring your individual creativity and expression, this line is created by ravers for ravers. As the world's largest rave store, believe that you can get everything you'd ever need with one-stop shopping convenience.  If you can dream it, iHeartRaves probably has it, in just about every color.
HOUS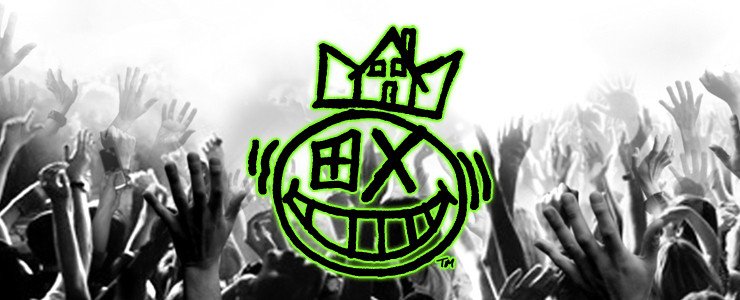 Annoyed with the abundance of Ed Hardy, Affliction and similar Jersey Shore-looking brands, Richard Wheeler launched his passion for both music and self-expression back in 2010 with his contemporary clothing line HOUS. Reflecting current EDM culture, HOUS operates with witty graphics and a hint of humor. HOUS works as a brand aligning chic design with a passion for music. It is not only worn by celebrities and big-name DJs like Afrojack, but also by the very fans who help to shape the scene.
JoJo Electro

Inspired by those late nights, festival dance floors, intimate house parties, and dapper DJs, JoJo Electro hits markets around the world by bringing its brand to music lovers of all shapes, sizes, and genres — it's not just for the electro lovers! While the term 'electro' may be used to classify a genre of house music, the word 'electro' in JoJo Electro simply hints at your adventurous nights out on the town. Whether you're hitting the hottest spots with your homies or grooving all night to the tunes you love, you'll be in attire you love just as equally.  With a glowing aura, JoJo Electro is sure to keep you looking fly through the morning light.
On Cue Apparel

Located in Miami, one of the hottest spots in the country for electronic dance music, On Cue Apparel uses its self-rewarding desire to stay on top of the fashion game to fuel its design flame. On Cue Apparel offers up stylish tees and prides itself on its ability to provide threads for virtually anyone. If you're a hardcore raver, On Cue has got you, too. With an abundant array of pasties, tails, wings, gloves, diffraction glasses, and fluffies, this brand has something for everyone, whether you're popping bottles in VIP or heading to the rave-pit.
Little Black Diamond

Focused more on the lady-ravers, Little Black Diamond oozes sex appeal and brings a fleck of seduction to the flower power festival goer. Adorned with sequins, mermaid scales, holograms, and more, this line screams girly empowerment for the ladies. Equipped with a diary-like blog, our friends over at LBD work to bring the scene to fans across the globe, providing eye-witness reports from some of today's largest events.
Bassdrop

Bassdrop Clothing, eh? Launching in 2012 on Windsor, ON, a few friends joined forces to bring their stylish eye to the electronic dance music community. These friends set out to focus on fashion-forward designs with the utmost quality.  To set the line apart from other brands, Bassdrop clothing comes equipped QR codes that are creatively designed onto its clothing items and can be used to unlock secret music videos when scanned with a mobile device. Now there's some trendy technology.
NGHTBRND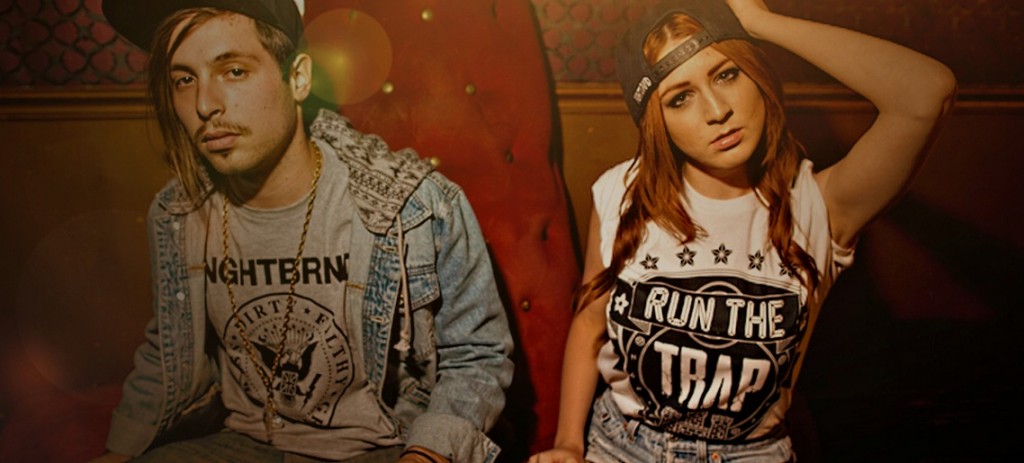 Created by Steven "Smash" Gordon and Geoff "Jellz" Shames, NGHTBRND brings forward the hippest elements of bass, trap, hip-hop, graffiti, and all the glamorous grunge of the music industry.  The NGHTOWL logo of the brand embodies the electronic music lovers who truly come alive after the sun goes down. Party on.