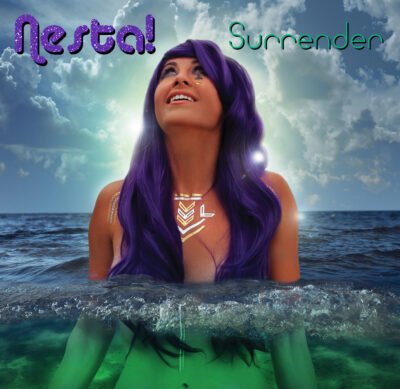 NorCal-born turned SoCal-transplant Nesta! is a woman of many things. Singer, songwriter, wellness coach, nonprofit founder, surfer, etc. – the list goes on and on.
While the talented musician seems to hold many passions in life, music is perhaps her greatest calling, as evidenced by the upcoming release of her 3rd album: Surrender.
Celebrating her newest work with the Surrender album release party in Venice, California on Friday, October 16 – Nesta! (as always, it would appear) isn't content with the status quo.
Instead of keeping the profits from the Surrender album release, the proceeds from the event will go to her own nonprofit organization, Let Love Rule, which focuses on saving animals from high kill environments.
That's something that we can all support.
Available via SoundCloud, iTunes, Beatport, and YouTube – fans can easily tune in to catch a glimpse of the singer/songwriter's eclectic sound. Early highlights include the dark and brooding "Gods" and the upbeat "Better Now" with its high-energy house sound.
Judging from our listens, Surrender promises to encompass a surprising breadth with one of the more eclectic overall sounds that we've heard this year.
Touching on trippy ambient, electro house, disco-infused new wave, tribal tones, and more – Surrender makes for an interesting listen with more than one would expect.
Listen to Nesta!'s Surrender below.
For more of the freshest sounds, exclusive guest mixes, dope playlists, and everything electronic music, stop depriving your ears and follow us on SoundCloud today.
Post courtesy of Nesta!.