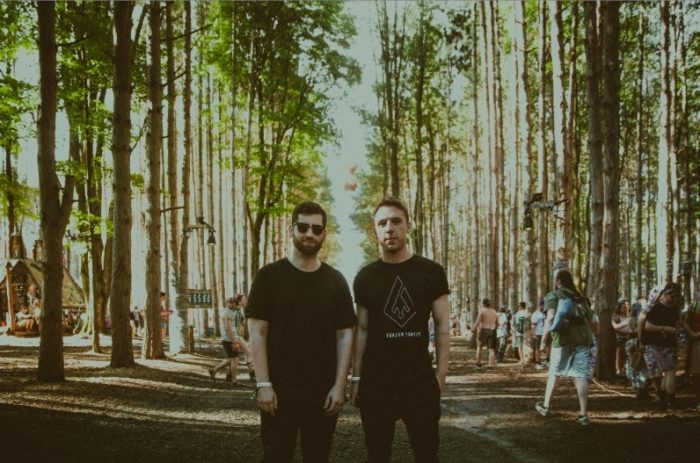 On December 15, 2017, Seattle-based, EDM duo Odesza, known by friends as Harrison Mills and Clayton Knight, will take the stage at Barclays Center. This multi-purpose indoor arena is part of a $4.9 billion future business and residential complex in Brooklyn, New York. Toronto-based Chet Porter and Brooklyn duo Sofi Tukker will kick off the night as the opening acts.
These electrifying artists will light the electric city of Brooklyn up even brighter.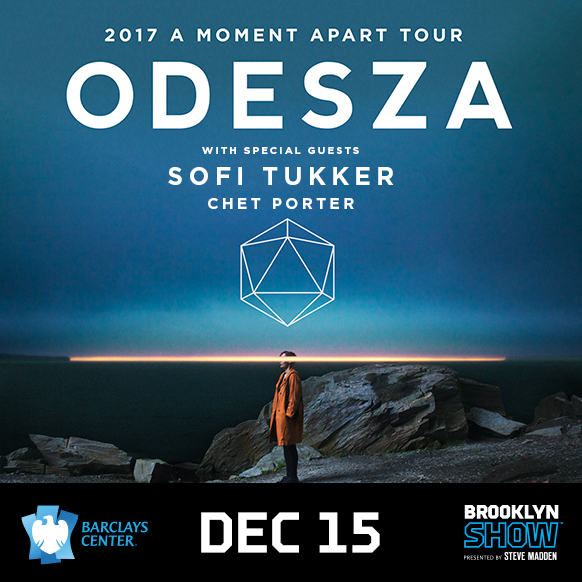 Most noteworthy, Odesza released their album "A Moment Apart" this summer.
Their collection of music is loaded with heavenly, melodic pop sequenced tracks that makes you want to move lustfully. Each tune was crafted with flawless sounds that mesmerize listeners. Click here for the full album review.
Shortly after, a world tour was announced with dates across Australia, Europe, and North America.
ODESZA's journey has come full circle. The two started in small venues in 2012. They quickly sold out back to back nights at the famous Red Rocks in Colorado. Then, conquered and sold out The Staples Center in Los Angeles.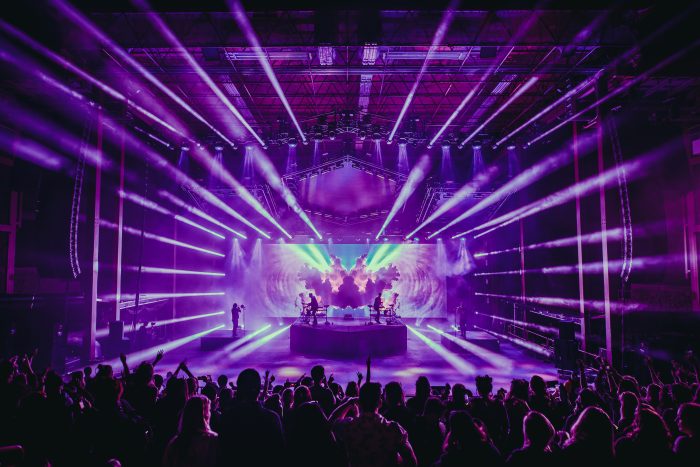 Listen to Odesza's album "A Moment Apart":
Additionally, Brooklyn-based duo Sofi Tukker is an act you do not want to miss.
Being most prestigious for their Grammy nominated song "Drinkee", Sofi Tukker is known for their song "Johny" which is featured in EA Sport's FIFA 17. They also found great popularity with their debuted track "Best Friend". This is the song behind the new iPhone X commercial. Read our full interview with Tucker at Life Is Beautiful here.
Check out Chet Porter's sounds too!
New York, do not miss this epic, extravagant, melodic evening.
Get your ticket to watch the infamous Odesza, Sofi Tukker, and Chet Porter at Barclay's in Brooklyn here.

2 kids making music in a basement 5 years ago never thought they'd sell out Staples Center. THANK YOU THIS IS UNREAL! pic.twitter.com/mwdI4asOTO
— ODESZA (@odesza) October 21, 2017
Follow Odesza:
Connect with Sofi Tukker:
Follow Chet Porter:
Post Is Sponsored